10/14/19news article
former cancer patient, now Dayton Children's nurse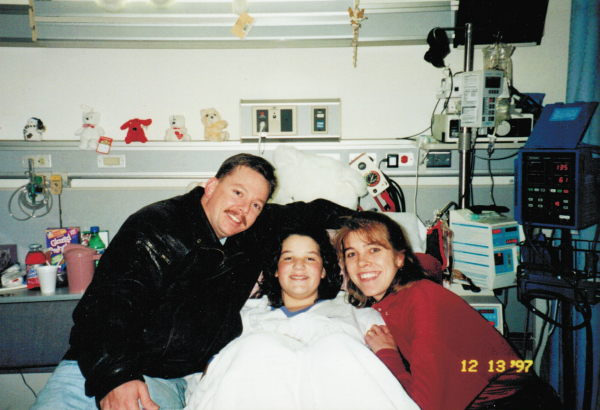 Diagnosed at age 13 with High Risk Acute Lymphoblastic Leukemia (ALL), Alyssa Teegardin had now idea where her cancer journey would lead her. Now a Dayton Children's nurse in specialty pediatrics, Alyssa tells us her story below:
"I had been ill off and on for several weeks of my 8th grade year. I'd have an "ok" few days, but then all of a sudden feel very tired and become ill again. My mom had recently been diagnosed with diabetes and decided she wanted to have me checked for the same. She knew something was wrong, but we weren't prepared for what would come next! She received a call from our doctor that my lab work had come back abnormal and she needed to get me to Dayton Children's right away for further testing. We were told it could be mono but more likely it was leukemia, a blood cancer. I remember the short car ride over we just prayed and prayed. After arriving to the emergency department, we were quickly admitted to the hematology/oncology unit.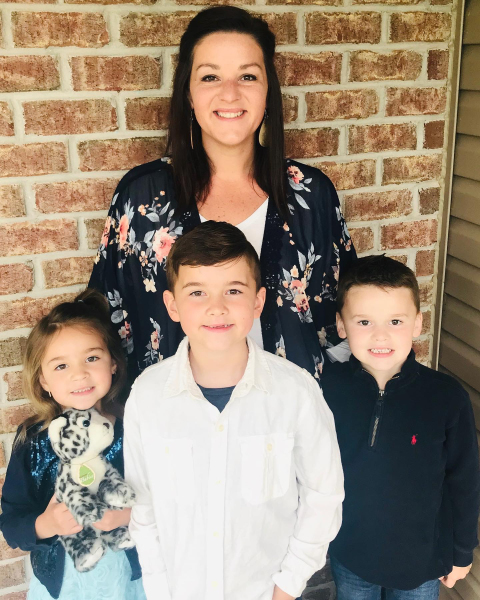 Over the next few days we met so many wonderful people. There was so much to learn, but every person made us feel safe, cared for and loved. When we met Dr. Dole, we felt hope! Families of kiddos with cancer will say that the hospital becomes a second home and the staff becomes your second family – it's so true! Thanks to the staff at Dayton Children's the fear of the unknown became easier and easier to push further aside. Even as a teenager missing sports, music, school and my friends, I don't ever remember being upset about having to go to the hospital. The staff made the days as good as they could be, kept us smiling and provided a wonderful distraction during the long hours. At many of the visits for spinal taps and chemotherapy, we had a wonderful nurse named Wilma. She would share stories about her daughters, made an effort to get to know our family and always made us feel cared for. The almost home manager, Cathy Gill, would visit often just to check in with my Mom and I. She had the best laugh and always took the time to connect with us.
Over the next two and a half years of treatment I remained in remission, but had several "weird" side effects occur. Dr. Dole used to say "if it's going to happen, it's going to happen to Alyssa!" He navigated us through things he'd never seen in patients before and even reached out to colleagues across the nation when my ankle started rolling inward causing me to be unable to walk. He didn't stop until he found an answer. Looking back, I truly appreciate the level of care and time he put into finding a diagnosis and treatment.
I earned the nickname "smiley" because the staff said I was always happy to be there. In my heart, I know the only reason I was able to keep smiling was because of their compassionate care. In 2000, I learned that I had been nominated to be a patient ambassador for Dayton Children's – someone chosen to represent the hospital at public events. It was such an honor to speak to others about the wonderful care I received each and every day. The experience only solidified what I knew I was meant to do with my life - I needed to be a nurse. I applied for a job as a PCA in almost home with none other than Cathy Gill in April of 2006. I was "home" once again! I immediately fell in love with the staff and so appreciated the kindness and warmth they showed to each and every kiddo and their family. I'll never forget heading into a room to get vitals on a patient and Wilma turned around and let out a squeal when she realized who I was. Such a wonderful moment!
After becoming a nurse, I started helping in short stay with the kiddos coming in for chemotherapy. I so enjoyed building relationships with the families and being able to say with all honesty "I've been there." Another moment I'll never forget was being in my first sedation with Dr. Dole. I got to be the nurse working alongside the doctor who had helped save my life – how blessed was I? The hem/onc kiddos and their families will always have a special place in my heart. To be a small part of their journey was an absolute honor.
What makes Dayton Children's so special? It's simple. The people. I am so incredibly blessed to work with such wonderful humans who give their whole hearts each and every day. Thirteen years later, I come to work every night smiling. Knowing that although I have to leave my hubby and three sweet babies, I am coming to my second home to take care of my second family - my wonderful co-workers, my "adopted" kiddos and their parents. Best. Job. EVER! Most people would say cancer impacts one's life negatively, but for me…it led to nursing, Dayton Children's, my second family, lifelong friends and the absolutely wonderful families living in our community…for that, I can only feel grateful."