8/15/17blog post
don't get a sports physical without knowing these 4 things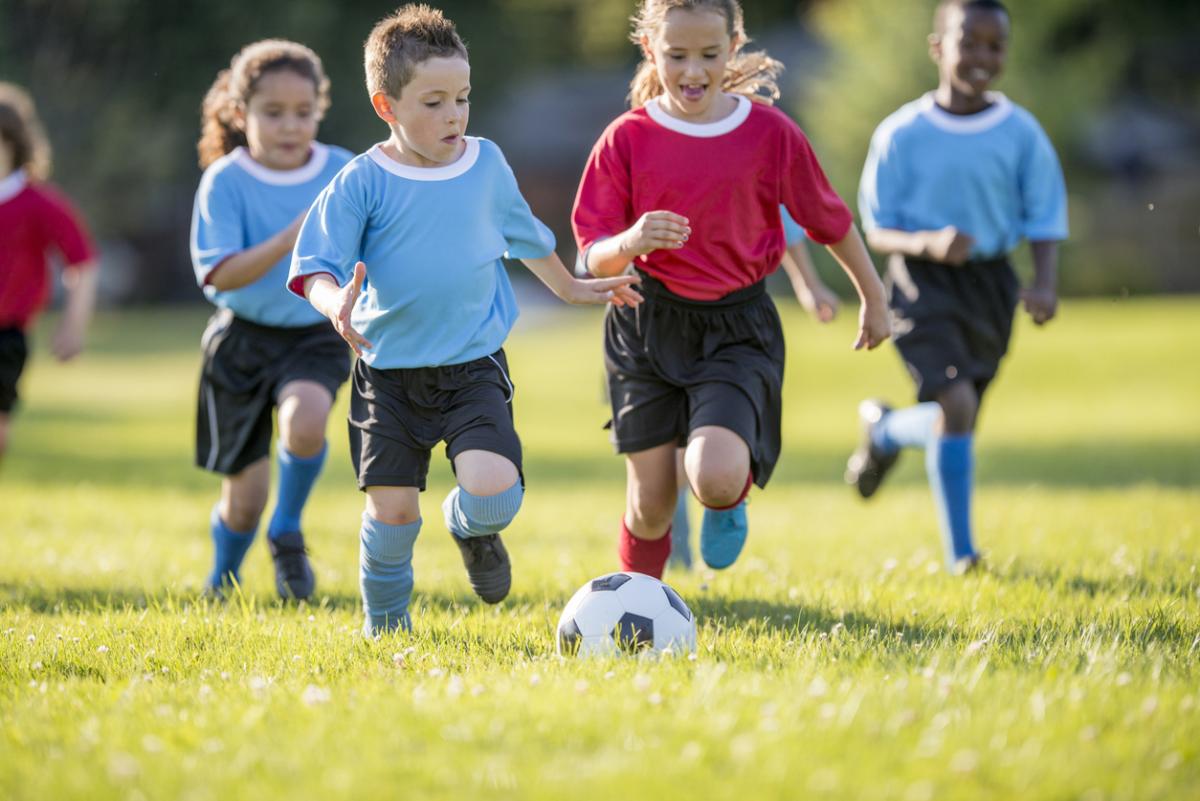 Fall sports are quickly approaching! You may have taken your  kids for  multiple physicals in the past, but consider these four  keys to sports  physicals before you walk in or schedule your  next appointment.
 1. Sports physicals should rely on safety, not speed.
You may have seen the ads for "walk-in" clinics that offer quick sports physicals for a low price. Doctors at Dayton Children's say there are some very important reasons you should stick with your primary pediatrician for this critical exam.
"Even if your child is healthy and has never had a problem with sports before, the sports physical is not something that should be rushed through or done by someone who does not know your child," says Lora Scott, MD, co-director of sports medicine at Dayton Children's.
If your child's school offers a sports physical, it's convenient to get it done there. However, even if the exam is done at school, it's a good idea for your regular doctor to do an exam as well. Your doctor knows your kids—and their health history—better than anyone they talk to briefly.
However, there are times when your physician is unavailable, or you have a more complicated history which requires closer exam by a specialist. Under these circumstances, Dayton Children's is here to perform your sports physical.
Download the pre-participation physical evaluation form and bring it with you to your visit.
2. Sports physicals should not be confused with annual physicals.
A sports physical and an annual well-child check are not interchangeable. An annual well-child visit covers everything that is needed for a sports physical. However, a sports physical does NOT cover everything recommended for an annual well-child visit.
A sports physical is simply a physical done for the sole purpose of clearing a student athlete for sports.
Dr. Scott says the sports physical serves three main purposes:
Identify old injuries that may need special care.

Identify and manage any conditions that could affect sports performance, like asthma or allergies.

Identify rare conditions that could cause sudden death during exercise.
An annual well-child exam is important in the following ways:
Reviewing a child's medical history

Listening to questions and concerns from the parents or child, and checking out the problem

Reviewing any medicine the child may take

Having a physical exam (more detailed than a sports or school physical)

Reviewing a child's vision and hearing

Conducting developmental screenings

Doing other screening tests due for the child

Creating a plan of care for any problems found

Having labs and other tests, if needed

Receiving immunizations, as needed

Receiving age-appropriate wellness education including diet, sleep, school, interpersonal and family behaviors, and safety.
Though the two are different, your doctor can fill out a physical form during a well-child exam. When you schedule the well-child exam, let the doctor's office know that a sports physical form needs to be completed. Make sure to bring the right paperwork with you.
3. Time your sports physicals appropriately based on age and sporting needs.
Kids will probably have to start getting sport physicals in middle school. Those who compete regularly in a sport before ninth grade should begin getting these exams even earlier.
Getting a physical about six weeks before the sports season begins allows enough time to follow up on something, if necessary. Neither your child nor your doctor will be very happy if the sports physical is the day before baseball practice starts and it turns out there's something that needs to be taken care of.
Getting a sports physical once a year is usually adequate. Any athlete healing from a major injury, like a broken wrist or ankle, however, should get checked out after it has healed before starting to practice or play again.
4. Baseline concussion testing is extremely important for all athletes.
While some sports have a higher risk for concussions, head injuries can happen anytime, anywhere. That's why it's important that all athletes get a baseline test every year, before the season starts.
Dayton Children's uses a concussion testing system called the Neurocognitive Sports Computerized Cognitive Assessment Tool (CCAT) to help measure the cognitive function of child and teen athletes after suspected concussions or traumatic brain injuries (TBIs).
Testing after an injury is most helpful when athletes have a baseline, pre-injury test to use as a comparison. In a baseline test, CCAT uses four simple tasks to measure brain function and the ability to process information. After an injury, testing can be repeated in a clinic and compared with baseline test results. This helps doctors determine when brain function returns to normal.
Athletes who have a concussion without a baseline test can still be tested in a sports medicine clinic after an injury. However, we can only compare the results to athletes of similar age and gender baseline test results. Each child is unique, therefore, having a baseline for your child is extremely helpful in managing a concussion, should one occur. Comparing the pre- and post-concussion test scores can help determine when an athlete is ready to return to normal activities.
Dayton Children's offers free baseline testing on a walk-in basis to children ages 10–21. Please call any outpatient testing center or the sports medicine clinic for more information such as hours or best times to come.