9/17/21blog post
do kids really ingest button batteries? yes!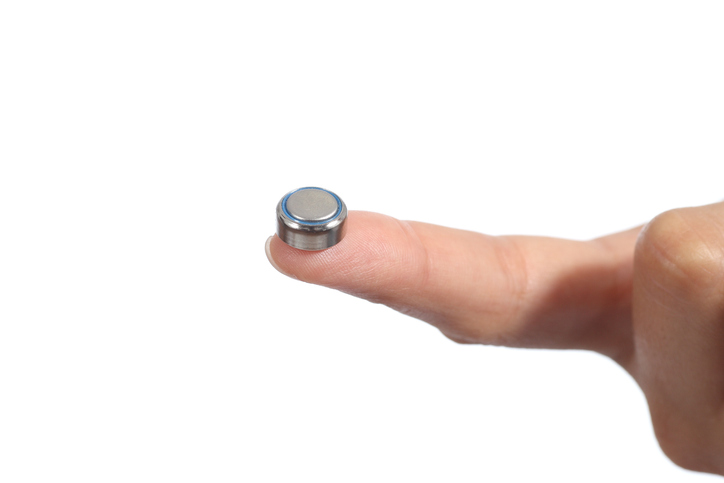 What do watches, toys, hearing aids, flashing jewelry, key fobs, remote control devices and singing greeting cards all have in common? Many of these items contain small button batteries which are harmful, and even fatal, if ingested.
According to the National Poison Data System, a total of 18,841 children 6-years-old and younger ingested button batteries between 2011 and 2019. Of these cases, 22 were fatal.
Since January, 15 children have been seen at Dayton Children's emergency department for ingesting button batteries. 
how can you prevent incidents like these?
 
Check all household devices' battery compartments to make sure they are secured shut.
When possible, purchase products that have a child-resistant locking mechanism or require a tool to open the battery compartment.
Compartments that are easily opened by children or that may pop open if the device is dropped can be further secured with duct tape.
Children are naturally curious and experimental which is why it's important to store all batteries out of sight and reach of young children. Avoid discarding old batteries in the trashcan where children can reach. Instead, store them in a safe place until you can safely dispose of them through a local recycling or mail-in program which can be located by searching on Earth911.com.
Many times, parents and grandparents aren't aware their child has swallowed a button battery.  The first symptoms can mimic a cold or a sorethroat. It's not until their child starts having trouble swallowing or breathing, that they realize something is very wrong.
Batteries that are swallowed can cause severe damage to a child's esophagus in as little as two hours, and cause permanent damage to the ears and nose."
If you suspect that a child has ingested a battery, don't wait until symptoms appear to get help. Visit the emergency department immediately, and don't induce vomiting or allow the child to eat or drink anything until cleared by a medical professional. Poison Control's 24-hour National Battery Ingestion Hotline (800-498-8666) can provide critical information in the event of an emergency.
For more information on button battery safety visit: Household safety: button batteries