4/20/15news article
Dayton Children's is redesignated as a Level 3 Epilepsy Center
neurology team committed to excellent epilepsy care
The National Association of Epilepsy Centers redesignated Dayton Children's pediatric neurology team as a Level 3 Epilepsy Center. That means that Dayton Children's has the professional expertise and facilities to provide the highest level medical evaluation and treatment for patients with complex epilepsy.
Dayton Children's is one of only 160 designated epilepsy centers in the United States and the only one in the region. Each year, Dayton Children's cares for more than 2,500 epilepsy patients.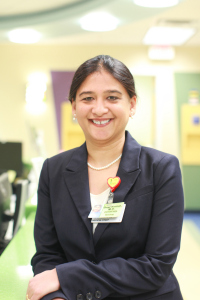 "It is through the leadership and talent of this team that Dayton Children's will achieve our Destination 2020 goals and continue to be that great children's hospital close to home that all our kids deserve," says Debbie Feldman, president and CEO.
"Parents want to know their child has access to the absolute best quality, this designation is proof that we have the highest quality of epilepsy treatment available for children right here in our region," says Gogi Kumar, MD, medical director for neurology.
Dayton Children's was first certified as a Level 3 Epilepsy Center in April last year. Epilepsy centers provide a team approach to the diagnosis and treatment of epilepsy with the overall goal to control and reduce the frequency of seizures for patients. Level 3 epilepsy centers must meet the following guidelines to receive designation:
Electroencephalography (EEG) services
Epilepsy surgery for seizures caused by tumors as well as vagal nerve stimulator implantation
Neuroimaging
Neuropsychological and psychological services
Pharmacological expertise
Nursing support (specific to epilepsy)
Rehabilitation (in and outpatient)
Access to expertise in multiple fields (neurosurgery, psychiatry, internal medicine, pediatrics, general surgery, obstetrics/gynecology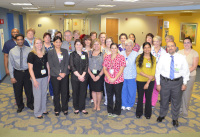 Dayton Children's neurology department has six pediatric neurologists, three of whom are epileptologists; Gogi Kumar, MD; Haidar Kabbani, MD; and PA Noorani, MD. These physicians utilize advanced testing capabilities to diagnose and treat epilepsy patients.
"Offering a range of highly specialized pediatric services while developing programs of distinction -– such as our epilepsy program – is a key part of Destination 2020," says Dr. Kumar. "We are making strides toward achieving Level 4 designation, which includes building an epilepsy surgery program."
The Dayton Children's epilepsy center also offers medication management, a ketogenic diet program and vagus nerve stimulator implantation in collaboration with Dayton Children's department of pediatric neurosurgery.
"I am fortunate to have a dedicated and focused team who aspire to eminence in neurosciences," says Dr. Kumar. "As Henry Ford once said, 'Coming together is a beginning, staying together is progress, and working together is success.'"
For more information, contact:
Stacy Porter
Communications specialist
Phone: 937-641-3666
porters@childrensdayton.org