3/13/14news article
Dayton Children's Hospital to stop selling sugar-sweetened beverages on campus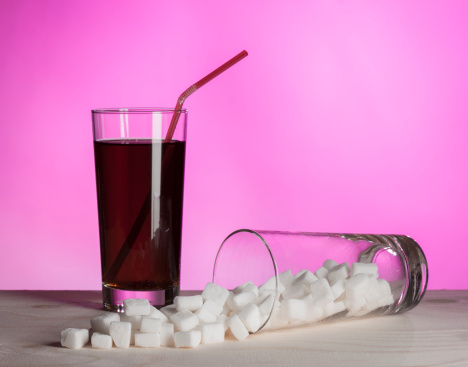 In support of its mission to improve the health status of all children and promote the value of health and well-being for patients, families and employees, Dayton Children's Hospital will stop selling sugar-sweetened soda and sports drinks at all of its locations, effective May 1, 2014.
According to the Ohio Department of Health, one in three children born in Ohio are overweight by age 8. The Dayton Children's Hospital's 2011 Regional Pediatric Health Assessment, revealed that 37 percent of our region's children are overweight or obese. These children are at higher risk for diabetes, asthma, poor mental health and chronic medication use.
According to the American Academy of Pediatrics, sweetened drinks are the primary source of added sugar in the daily diet of children. Each 12-ounce sugared soft drink consumed daily has been associated with a 0.18-point increase in a child's body mass index (BMI) and a 60 percent increase in risk of obesity.
This new policy applies to the hospital's cafeteria, gift shop, vending machines, patient room service and on-site catering. The new policy will also apply to other Dayton Children's off-site locations including outpatient care centers in Springboro and Middletown.
"As the only organization in our region solely dedicated to the health of children, it is our responsibility to lead by example to curb the childhood obesity epidemic. Our community looks to us as pediatric experts to offer healthy choices and sound advice," says Deborah A. Feldman, president and CEO of Dayton Children's Hospital. "While we believe it is important to offer a variety of healthy choices, sugar-sweetened beverages are rarely a healthy option."
Dayton Children's will be joining other children's hospitals across the country including Nationwide Children's Hospital in Columbus, Ohio, Seattle Children's in Seattle, Washington, and Lucile Packard Children's Hospital Stanford in Palo Alto, California, who have made similar decisions to stop selling sugar-sweetened beverages on hospital property.
The decision to eliminate sugar-sweetened beverages is part of a larger Healthy Way initiative that Dayton Children's Hospital recently began.
"Healthy Way is a comprehensive initiative to improve the health status of children in our region through clinical interventions, employee role modeling and access to healthy food options," says Feldman. "This initiative is Dayton Children's opportunity to positively impact healthy lifestyles among our patients, their families and our employees."
During the last year, the hospital has made other changes to promote health and wellness to its campus including:
Building a refreshed cafeteria including a bistro area offering minimally-processed foods.
Presenting easy-to-understand food labels to assist staff and visitors with choosing healthier options.
Posting nutrition information in the cafeteria and on the hospital's intranet.
Reducing the size of many snacks and drinks sold at the hospital.
Developing intervention techniques for inpatients including scripting and tools for nurses, dietitians and providers to communicate healthy practices to families.
Producing handouts on how to make healthy choices available in the MeadWestvaco Family Resource Center.
Staff and patient families will still be able to bring their own sugar-sweetened beverages. However, they will not be able to purchase them on Dayton Children's campus. The hospital will have some flavors of sugar-sweetened beverages for patients when medically necessary.
For more information, contact: 
Grace Jones 
Marketing communications specialist 
Phone: 937-641-3666 
marketing@childrensdayton.org