5/26/16blog post
can social media hurt college recruitment?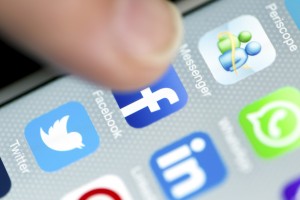 On paper, everything checks out. John Doe is a model student, making the honor roll every semester. He had perfect attendance through high school. He was active in football, basketball, baseball, and track. He lettered in every sport and broke multiple school records. He volunteered at the hospital, went on a mission trip, and worked at a summer camp every year. He had several top-tier colleges scouting him. So why didn't he get a scholarship? What happened?
Perhaps the answer is as simple as social media. More and more college coaches and recruiters are doing social media searches on the high school athletes they're scouting. They are not only looking for talent, but for someone who fits the brand and image they want on their team. Something as simple as a sarcastic remark, or joke taken out of context, can be a make-or-break decision if it casts the wrong image. Athletes may never get the scholarship they were expecting, without any explanation for why they were passed over. Even worse, they may get a scholarship and then have it revoked.
Some people think that changing their privacy settings can protect them, but this doesn't stop a friend from sharing what you wrote, or tagging you in an inappropriate picture. Today's teens are the first generation to grow up with social media, where anything and everything they do or say can be broadcasted to the public. If you are a parent reading this, think about that. Think about your teenage years and how they would look on social media today. This can be a blessing and a curse. You can use it to promote your skills and advertise what a great person you are, or you can use it to document every poor decision you ever made.
There are many articles on the internet about how your social media presence can affect future job prospects. More often than not, 15, 16, and 17-year-olds think that by the time they finish schooling, an employer won't care what they did as a teenager. However, they probably do not realize that colleges are also searching. Whether it is for a sports scholarship, music scholarship, or academic scholarship, social media works as an online resume and reference check.
A college coach doesn't know if he or she is reading things out of context or not. My advice for high school students being recruited? Ask every trustworthy adult you know to do a social media search on you and give advice on what needs to change. Ask them what image or brand you are selling with your online presence. Make sure that is the brand you want to sell. Stay on top of your privacy settings. When in doubt, post pictures of your pets and the scenery. Talk about the weather and how much you love your school and your family. Save the rest for offline.