5/11/23 blog post
A breath of change: asthma awareness month and advancing health equity for children
When Aaryn was just six months old, she found herself at Dayton Children's Hospital, struggling with a severe respiratory illness called RSV. During her stay, the doctors made an important discovery: Aaryn had asthma, a condition that made it difficult for her to breathe freely.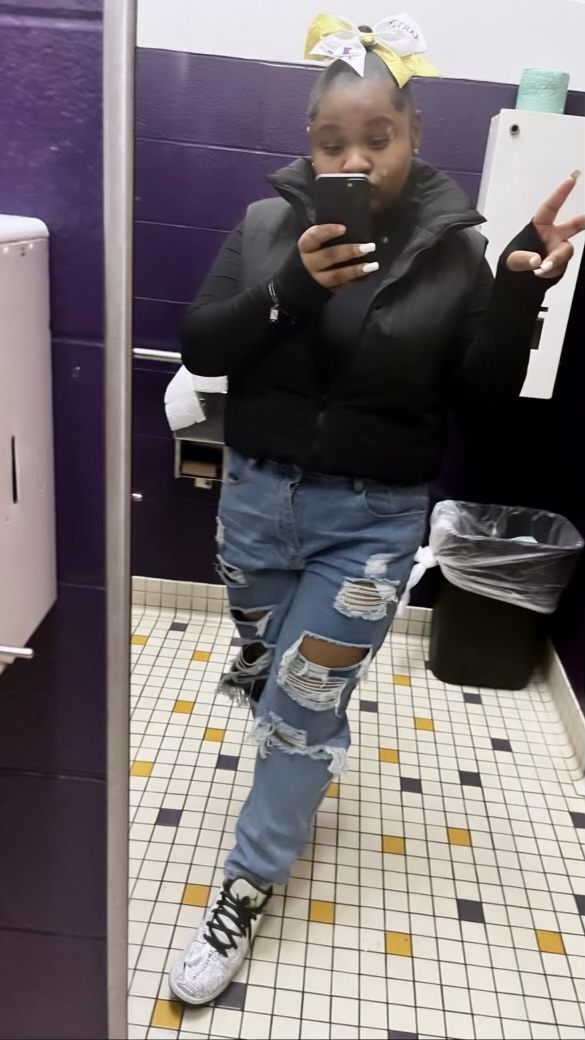 Now Aaryn is 15 years old and although she's accomplished her dream of making her the Thurgood Marshall High School cheerleading squad, she sometimes still struggles with asthma flare-ups especially when the weather changes.  
"I tell her, she can't be like other kids- even when she wants to. She needs to learn how to manage her asthma," said Jeanine Belcher, Aaryn's mom.  Jeanine says she recognized that better asthma control was essential for Aaryn's well-being. 
from research to action: addressing the disparities to treating asthma
Aaryn is far from the only child in the Dayton area struggling with complications from asthma. The Asthma and Allergy Foundation of America 2022 Asthma Capitals report ranked Dayton 24th in the country for most difficult places to live with asthma. Dayton also ranks 4th highest for asthma-related Emergency Department visits and 5th highest for quick-relief medicine use! And for years, Dayton Children's Hospital's Community Health Needs Assessment has pointed to asthma as a top pediatric health concern. 
Dayton Children's has been researching to understand how asthma affects the children in our own community. We've discovered that there are some differences across races and socioeconomic status that can impact their struggles with asthma. It's important for us to recognize these health disparities. 
In a recent article published in the Journal of American Medical Association (JAMA), experts found that Black and Hispanic children have a higher likelihood of developing asthma and experience it at an earlier age compared to White children. Furthermore, they also noticed that kids growing up in areas with more low-income households and higher poverty rates were more prone to asthma diagnoses. These findings highlight the need for us to address these disparities head-on. 
the difference the Dayton Asthma Alliance makes
That's why we're proud to have established the Dayton Asthma Alliance here at Dayton Children's Hospital. Our goal is to tackle the underlying structural and policy issues that often hinder children with asthma from achieving the best possible health outcomes. We work closely with our Medical-Legal Partnership for Children who can support families with asthma who may be living in housing that is a barrier to health. We are also working with housing partners to address housing issues such as mold and pests which can trigger asthma. 
Thanks to the Dayton Asthma Alliance the Community Health Worker program has grown and expanded at Dayton Children's, which is how Aaryn found a perfect match in a dedicated community health worker who became her trusted guide and superhero. The community health worker not only answers all of Aaryn's questions about medications and treatments but also provides help with insurance and paperwork when Jeanine needed it.  
"They are so helpful. Any questions I have they answer within 24 hours and they send me useful information to my mailbox," says Jeanine. "I was so happy to find out that Dayton Children's had this program because I've been waiting for Aaryn to get the help that she needs!"  
By taking a holistic approach that combines medical care, addressing social needs, and advocating for policy changes, we're striving to create a healthier environment for children with asthma in our community. At Dayton Children's, we believe that every child deserves the chance to breathe easy and enjoy a happy and active life, regardless of their health condition.