8/2/18news article
a blizzard of fun at DQ® Miracle Treat Day
sales of Blizzards at local Dairy Queens benefit Dayton Children's Hospital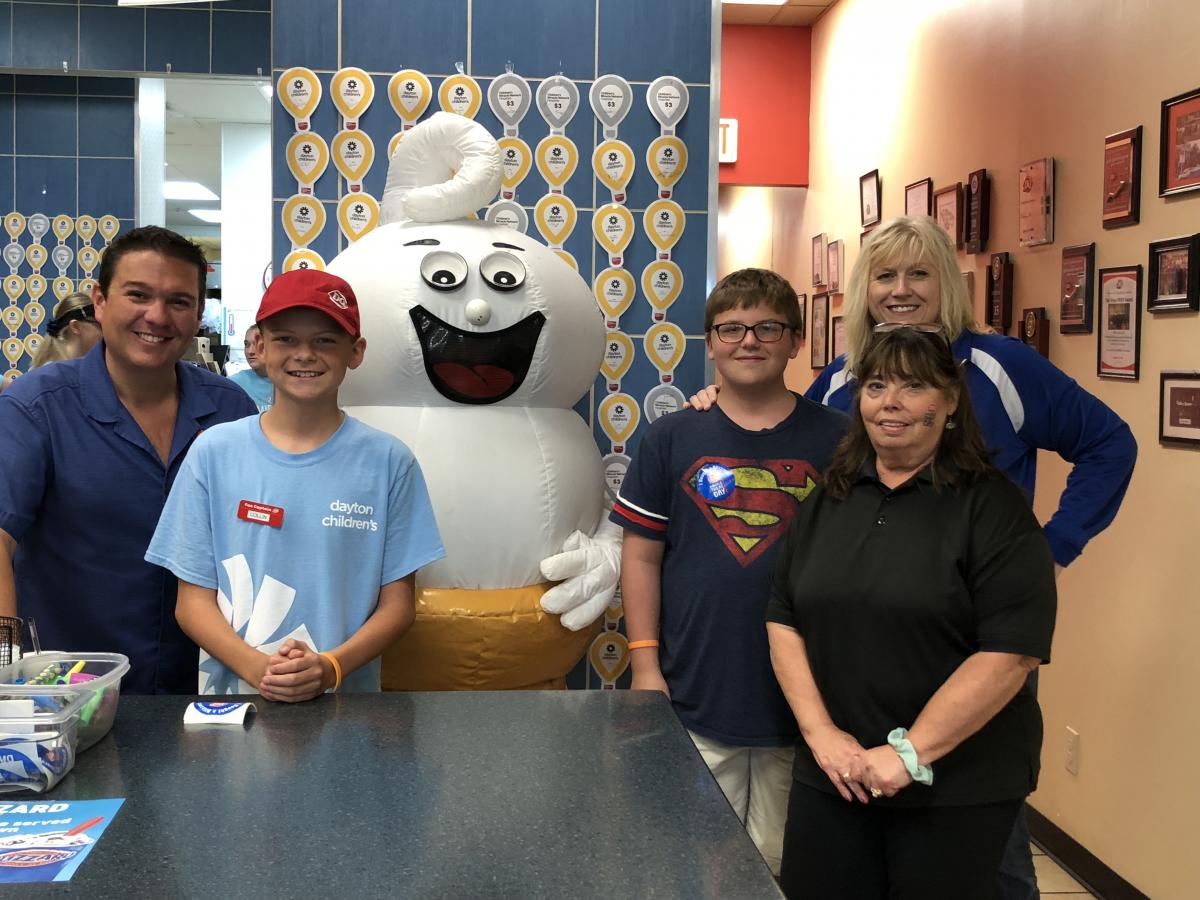 Nancy Wilson and James "Frye Guy" Frye stopped by the Dairy Queen® in Kettering to celebrate Miracle Treat Day by enjoying a blizzard and taking some photos with Dayton Children's Hospital ambassador Collin Cioffi.
This was the twelfth year for the annual Miracle Treat Day when $1 or more from every Blizzard® Treat sold is donated to Children's Miracle Network Hospitals. All donations collected on Miracle Treat Day stay in the communities in which they are raised to support local kids. Sales made in Dayton area stores will directly benefit Dayton Children's Hospital.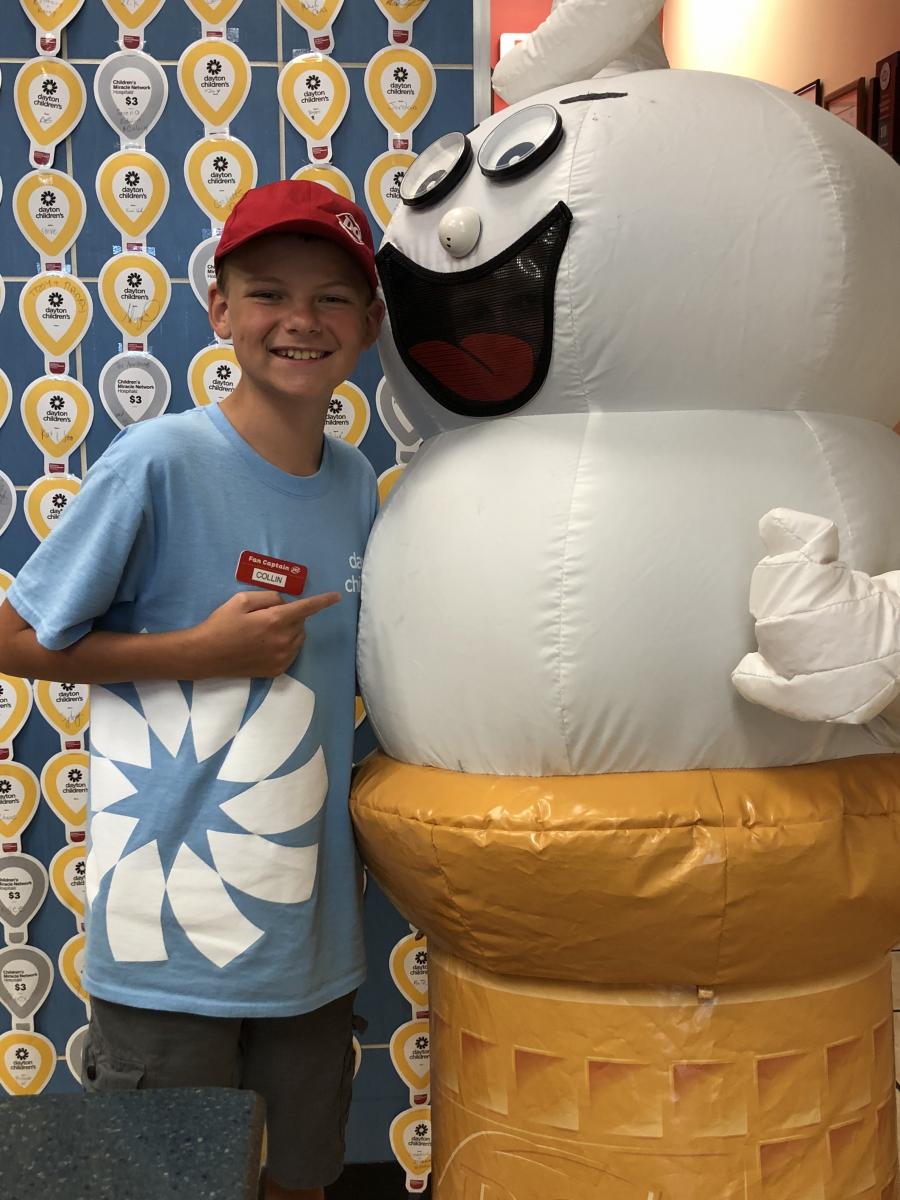 These donations make miracles happen for kids like Collin.  Diagnosed with acute lymphoblastic leukemia (ALL) in the summer before fourth grade, Collin spent three years fighting the cancer with his family and care team at Dayton Children's Hospital. While it was difficult, he describes it as "fun," fondly remembering the Nerf gun wars he, the staff and the other patients used to have. Today Collin is back to a regular life routine and proud to be cancer-free. 
Thank you to all who purchased a Blizzard on Miracle Treat Day at Dayton area Dairy Queens to make miracles continue to happen for kids like Collin.
About Children's Miracle Network Hospitals
Children's Miracle Network Hospitals® raises funds for 170 children's hospitals across the United States and Canada, which, in turn, use the money where it's needed the most. When a donation is given it stays in the community, helping local kids. Since 1983, Children's Miracle Network Hospitals has raised more than $4.7 billion, most of it $1 at a time. These donations have gone to support research and training, purchase equipment, and pay for uncompensated care, all in support of the mission to save and improve the lives of as many children as possible. Learn more at CMNHospitals.org.
About ADQ:
American Dairy Queen Corporation (ADQ), which is headquartered in Minneapolis, Minn., develops, licenses and services a system of more than 6,300 Dairy Queen® stores in the United States, Canada and 20 other countries. ADQ is part of the Berkshire Hathaway family, a company owned by Warren Buffett, the legendary investor and CEO of Berkshire Hathaway. For more information, visit DairyQueen.com.