4/6/22blog post
6 steps to keep kids safe around windows
beware of these safety hazards before opening the windows this spring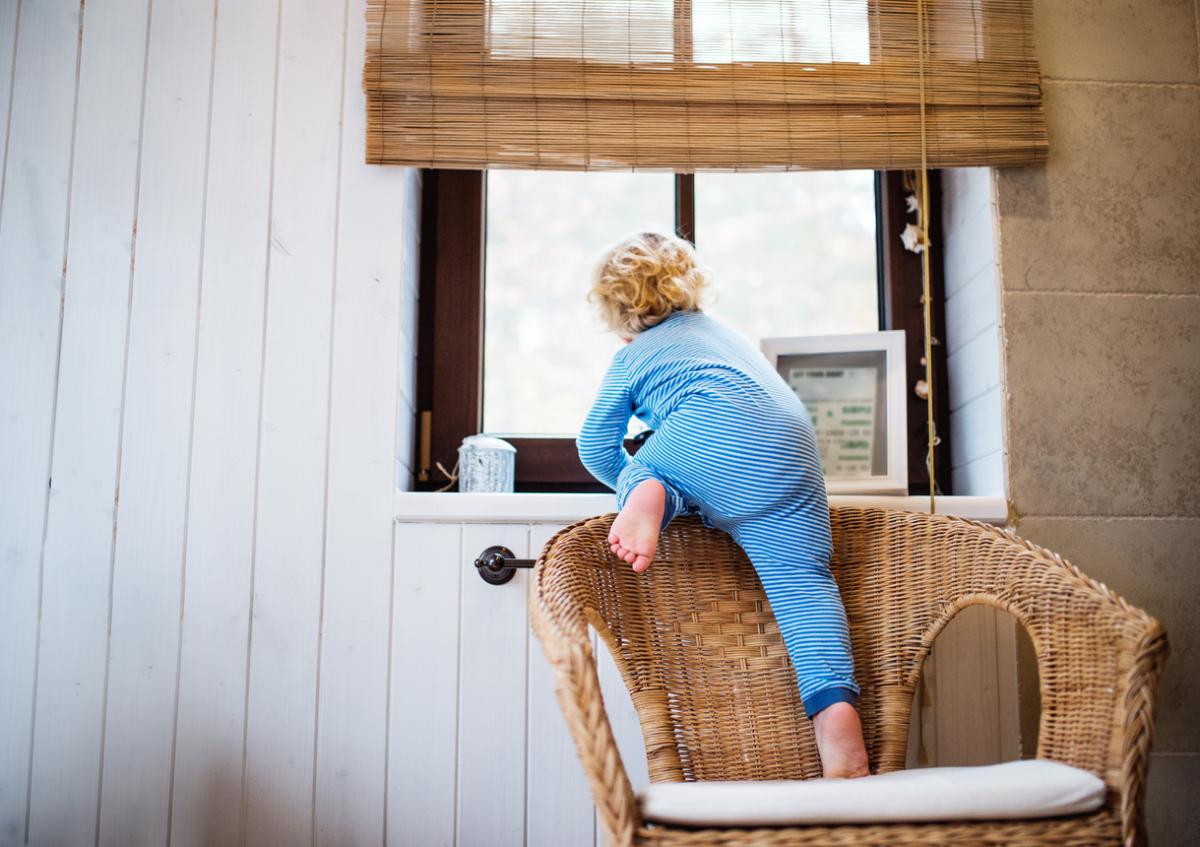 It is finally Spring, and as the weather gets warmer many people are preparing to open the windows wide to let fresh air into the house. Before you do that, Dayton Children's is joining injury prevention partners to share window safety tips for Window Safety Awareness Week. While opening the windows may seem like a wonderful way to welcome spring, be sure to take precautions, especially if you have young children in the house.
Every year about eight children under the age of 5 die from falling out of a window, according to the Consumer Product Safety Commission. Additionally, more than 3,300 children are seriously injured and hospitalized from window falls. Dayton Children's emergency department treats a handful of kids every year (12 children were treated in 2021) for falls out of a window, typically from two or three stories high. 
"Children are head heavy," says Lisa Schwing, RN, trauma program manager at Dayton Children's Hospital. "Their heads are bigger in proportion to the rest of their body than adults. This means they are more likely to fall headfirst, injuring their skull and brain upon impact."  
While most windows have screens, screens do not provide enough protection to keep a child safe.  
"Screens can keep bugs out, but they can't keep children in," says Schwing. "A lot of people think that a screen will keep a child safe from falling through an open window, but that is not true. Children can easily push their way through a screen."  
Opening the windows can be a fantastic way to let fresh air in, so here are 6 ways to open them safely: 
Keep windows closed and locked when not in use.  
When you open the windows, keep your eyes on your children to make sure they do not get too close.  
Move cribs, chairs and other furniture away from windows to prevent children from climbing up to an open window.  
Install window guards and stops. Window guards are gates that keep a child from pushing on the screen. Window stops keep a window from being open more than a few inches. However, it's important to make sure that adults and older children can open both window guards and stops in case of emergency.  
If you have windows that can open from the top and bottom, open the top to prevent accidental falls. 
Remind children not to lean on windows even if they are closed.  
If your child does fall out of a window, do not try to move them. Call 911 and let a trained professional move your child with the proper precautions. 
Looking for a fun way to teach your kids about window safety? Check out this activity book from the National Safety Council.  
Watch this video for more window safety tips.