6/17/21blog post
3 tips for talking to your kids about Juneteenth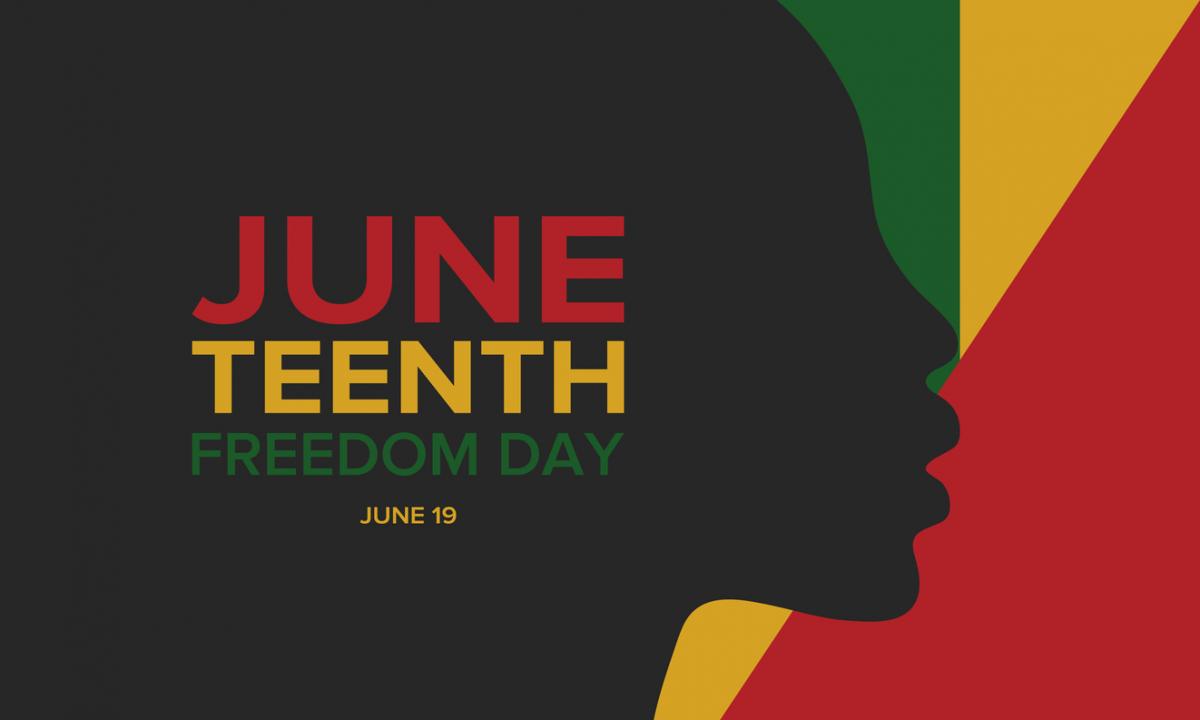 By: Latisha Gathers-Hutchins, PhD.
The holiday Juneteenth (short for June 19th) will be here soon. If your school experience was similar to mine, you might have never heard about Juneteenth in your history classes. Nonetheless, it is an important holiday to be aware of and to talk to your kids about.
Juneteenth is a holiday commemorating the day, June 19th of 1865, when slaves in Texas learned about their freedom. This was about 2 and a half years after the emancipation proclamation went into effect (January 1st, 1863). Though slaves were free "on paper," many were not aware of the news, especially in the states close to the southern border. Thus, Juneteenth represents the day when all slaves were free and commemorates the ending of slavery in the United States.
This holiday is important because it reminds us that the process of ending slavery was not one moment in time but multiple moments. The process continues today as we are still addressing the consequences of our history. It is also a story of hope for change, even though the process may belong. It is an important reminder that freedom is essential for all.
Juneteenth is also sometimes called Freedom Day, Black Independence Day, Jubilee Day, and others.  Juneteenth is celebrated in several ways, including cook-outs/barbeques, religious services, festivals, and parades.
3 tips for talking to your kids about Juneteenth
1. Educate yourself about Juneteenth before talking to your child.  You do not have to complete an in-depth study of the holiday before you start the conversation. Just familiarize yourself with the history and importance. If your child asks questions, it is okay to say, "I don't know." You can always look up answer later to provide to your child. There are so many resources available from books, TV shows, articles, and podcasts. You can also review kid books about the holiday before discussing it with your children.
2. Share the information you've learned with your child. Make sure to review these resources to ensure they fit your child's developmental level. Read books together, look at online videos, watch shows about Juneteenth. There are resources for children of every age, from Sesame Street Juneteenth videos for the younger children to books and tv shows for older children/teens. For a list of book resources check out this website. Also, please look on youtube for videos, including videos from PBS kids and Sesame Street.
3. Celebrate and learn as a family! 
Participate in a community event: There are events in Dayton and surrounding areas celebrating Juneteenth this weekend. Be sure to take appropriate precautions to keep you and your family safe.
Have an outdoor cook-out or barbeque: Incorporate red foods that are traditionally used in Juneteenth celebrations. There are a few theories regarding the use of red foods. Still, most agree that red represents the strength and resilience of Black Americans.
Have a read-a-thon: Read books as a family about Juneteenth and Black American culture
Explore museum programs: The National Underground Railroad Freedom Center is offering an online presentation for the holiday. There may be other options available as well
Watch Juneteenth events on TV: this may include live music shows and the reading of the emancipation proclamation.
There are so many ways to celebrate this holiday, and these only represent a few examples.
Happy Juneteenth, everyone!