Dayton Children's Difference
Your child is treated with latest and most effective cancer treatment protocols in the world and is cared for by an experienced team of cancer professionals in our new state-of-the-art cancer center.
top clinical protocols
Dayton Children's is a member of Children's Oncology Group (COG), a multi-center alliance with other leading pediatric cancer institutions, including Children's Hospital of Philadelphia and Boston Children's Hospital.  Dayton Children's was COG approved in July 2017, joining a select group of pediatric oncology groups (less than twenty percent of programs) to be approved on their first review. The Children's Oncology Group conducts studies designed to improve our understanding of childhood cancer, its treatment and its cure. This membership ensures your child receives access to the best protocols and clinical trials.
Dayton Children's pediatric cancer patient outcomes are consistent with the superior results of other top pediatric cancer institutions. Our most recent patient survival outcomes data from 2008-2014 exceeds SEER data (SEER collects data on cancer cases from various locations and sources throughout the United States) from the same time period.
personalized care
Our cancer team is cross-trained in hematology and oncology to provide on-going, personalized care throughout your child's treatment (beginning with your child's first appointment and continuing into remission care). In our integrated care setting, all departments (infusion, outpatient, and inpatient) are located on the same floor. This environment enhances familiarity with doctors & staff and improves our ability to provide consistent, high-quality care, while relieving anxiety and stress for families.
convenience
Cancer treatment involves many appointments, sometimes over a period of years. Dayton Children's understands the difficulty this can present to your work schedule and daily life. That is why we offer convenient geographic locations for care; Dayton Children's Hospital in downtown and Dayton Children's Hospital in Springboro.
questions or concerns? 
If you have additional questions, we're here for you. Fill out the form below and a member of our cancer team will get back to you.
learn more about patient treatment experience
the first few days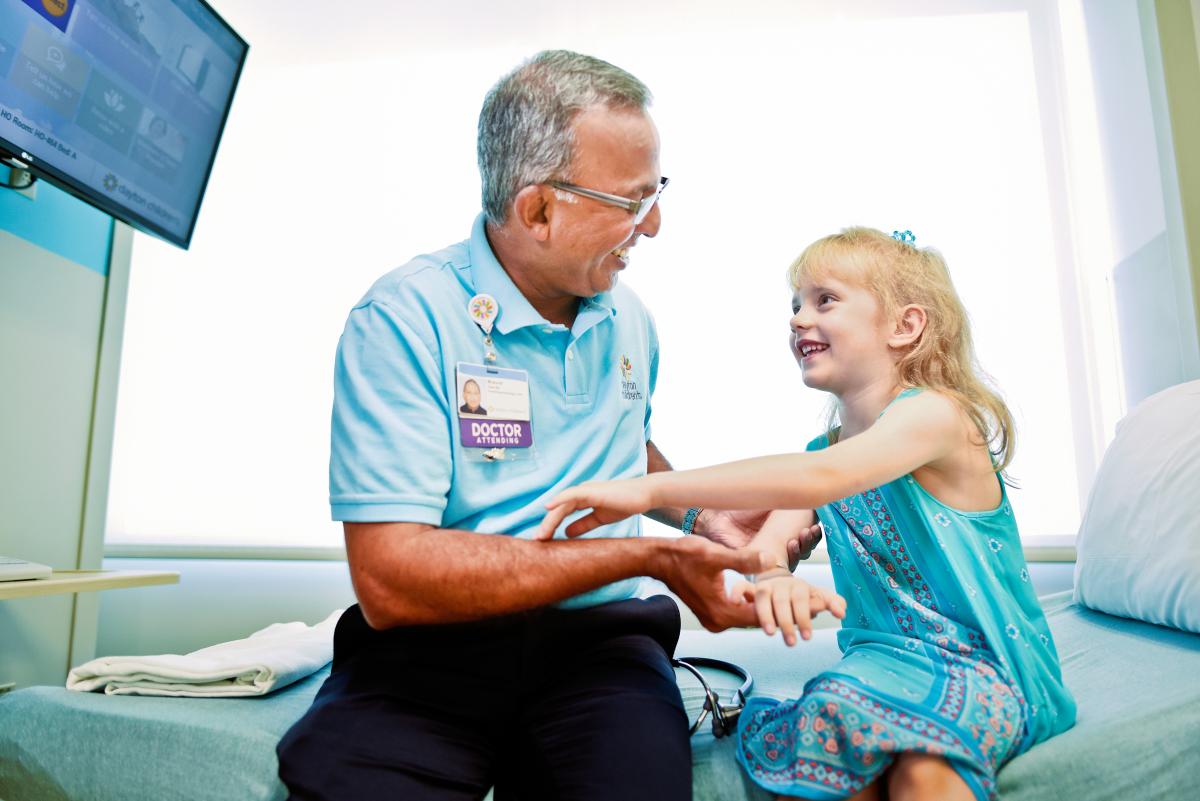 The first few days after a cancer diagnosis are very busy and stressful as families try to comprehend what is happening to their child. Our team moves quickly to confirm the diagnosis, establish a plan of care and begins treatment.
During your first visit to the clinic, you will meet with a hematologist/oncologist, nurse practitioner and others who can answer your questions and help you prepare for the days and weeks ahead. We will schedule necessary tests as quickly as possible, often on the same day.
The multidisciplinary team will meet to talk about test results and create a treatment plan. Your oncologist will then spend time reviewing the plan with your family and answering any and all related questions. This treatment plan can include surgery, chemotherapy and/or radiation therapy. Depending on the type of cancer your child has and how advanced it is, we may recommend starting therapy the next day. In most cases, therapy begins within the week.
outpatient care
Patients come to our outpatient cancer clinic for physician appointments and procedures such as transfusions and chemotherapy. Our team takes care of:
Scheduling appointments and tests
Working with insurance companies to confirm coverage and obtain pre-authorizations
Requesting prescriptions and refills
Educating families about at-home care
Making referrals to other specialists as needed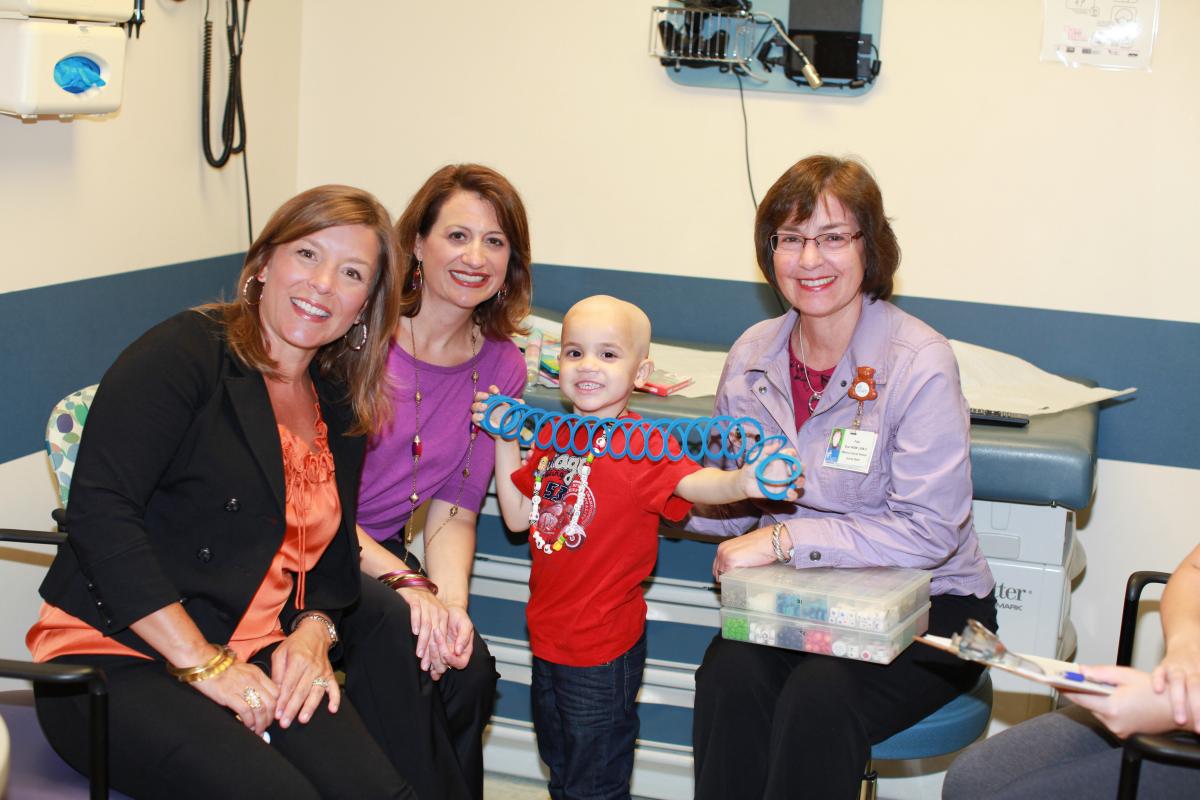 Our nurses make sure that the clinic is a happy place! They take time to get to know each child—their interests and hobbies, what makes them feel scared, what eases their anxieties. We celebrate birthdays and everyday accomplishments; we laugh with families and sometimes cry together, too. Also, kids participate in a special program called Emily's Beads of Courage, which provides beads to patients as they progress through treatment. Each bead represents a different treatment or milestone, and is used to create a colorful necklace.
inpatient care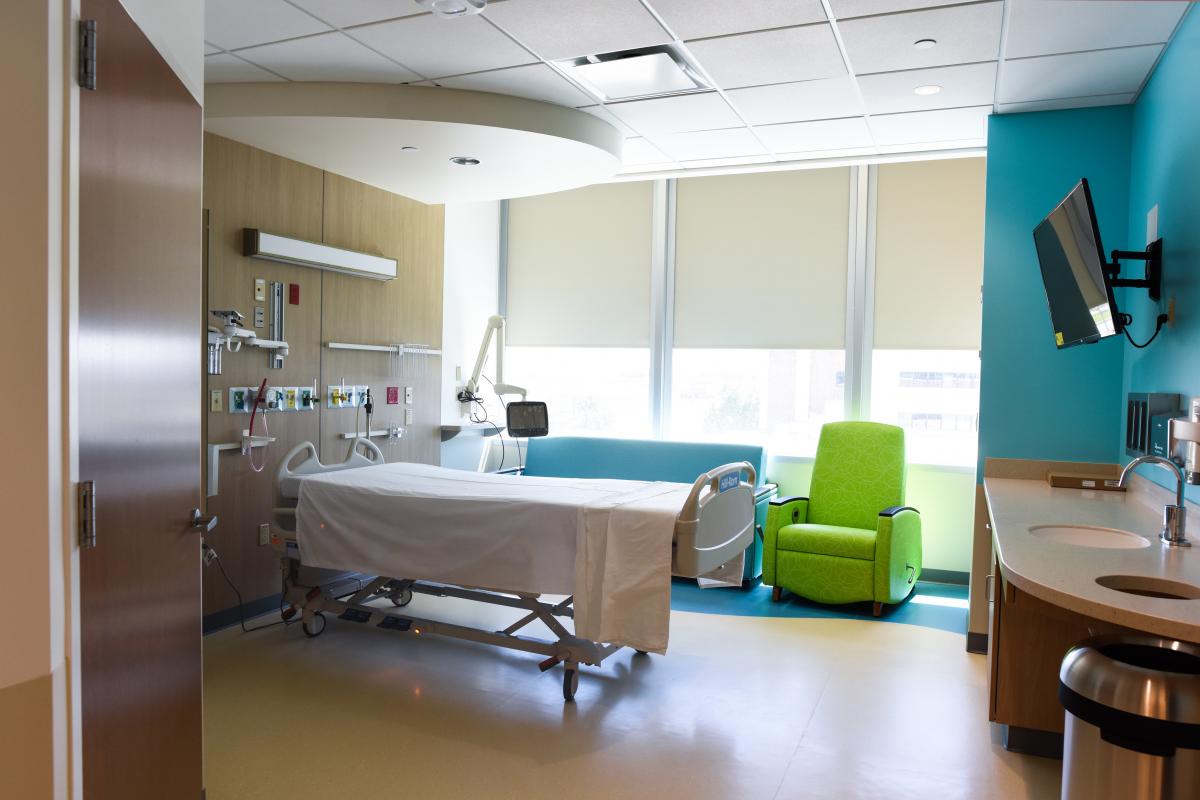 When patients need to be hospitalized, they are admitted to our dedicated hematology/oncology unit. This unit provides special care for patients receiving prolonged chemotherapy or recovering from a surgical procedure, or those who are ill and need round-the-clock care.
Every day during "morning rounds," one of our pediatric hematologists/oncologists will come to the patient's room with resident physicians, the charge nurse, other nurses and a nurse practitioner. The team will go over any test results, talk about what will happen in the day ahead and answer any questions families may have.
During their hospital stay, patients receive comprehensive care from our doctors and nurses. They may also interact with a:
Volunteers often come by to spend time with children and play games. Family members are always welcome to take a break in the family lounge, which features a large-screen television, kitchenette and comforta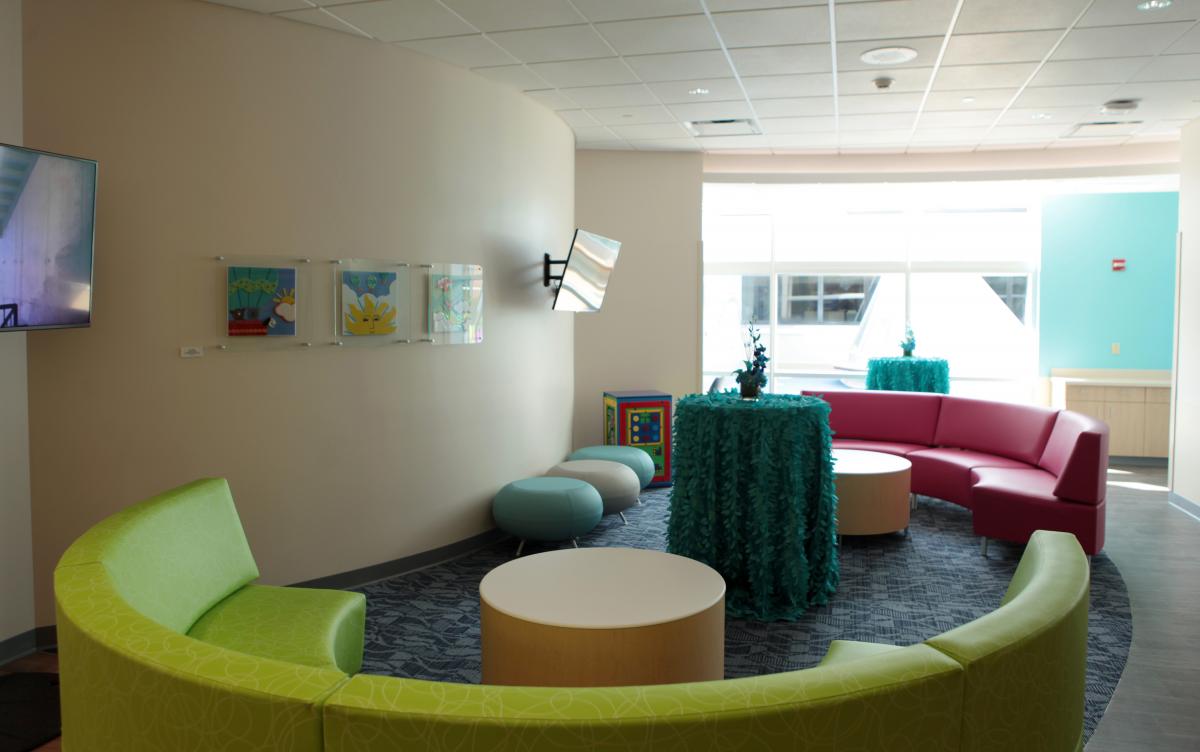 ble chairs. All hospital guests can take advantage of the hospital's free WIFI.
Discharge planning begins almost as soon as the child is admitted to the hospital. Our goal is to make sure families have everything they need when the child goes home, such as prescriptions, home care services and follow-up clinic appointments. If questions arise after the child is discharged, parents can call the clinic during regular hours. After hours, they can call the hospital operator and ask for the hematologist/oncologist on call.
education and support
Taking care of a child with cancer can feel like an overwhelming responsibility. Our team is here to share the load by providing support every step of the way. Our team wants to help with whatever needs families have. Do not be shy about asking!
Nurse practitioners as well as shift coordinators are the point persons for families whose child has just been diagnosed with cancer. They work with patients in the clinic and in the hospital's inpatient cancer unit and:
Provide all education for newly diagnosed families to help them know what to expect and how to meet their child's needs at home
Work with other nurses to organize multiple appointments and tests
Coordinate discharge planning for inpatients
Connect new families to "veterans" whose children are further along in the journey
Answer emails and phone calls from parents who need information or additional support
Talk to school nurses and teachers to make sure patients have what they need to be successful in school
Coordinate referrals to other hospital departments, such as psychology, nutrition therapy, social work, child life and physical rehabilitation
learn more about types of pediatric cancer