Zane takes real-life villain head on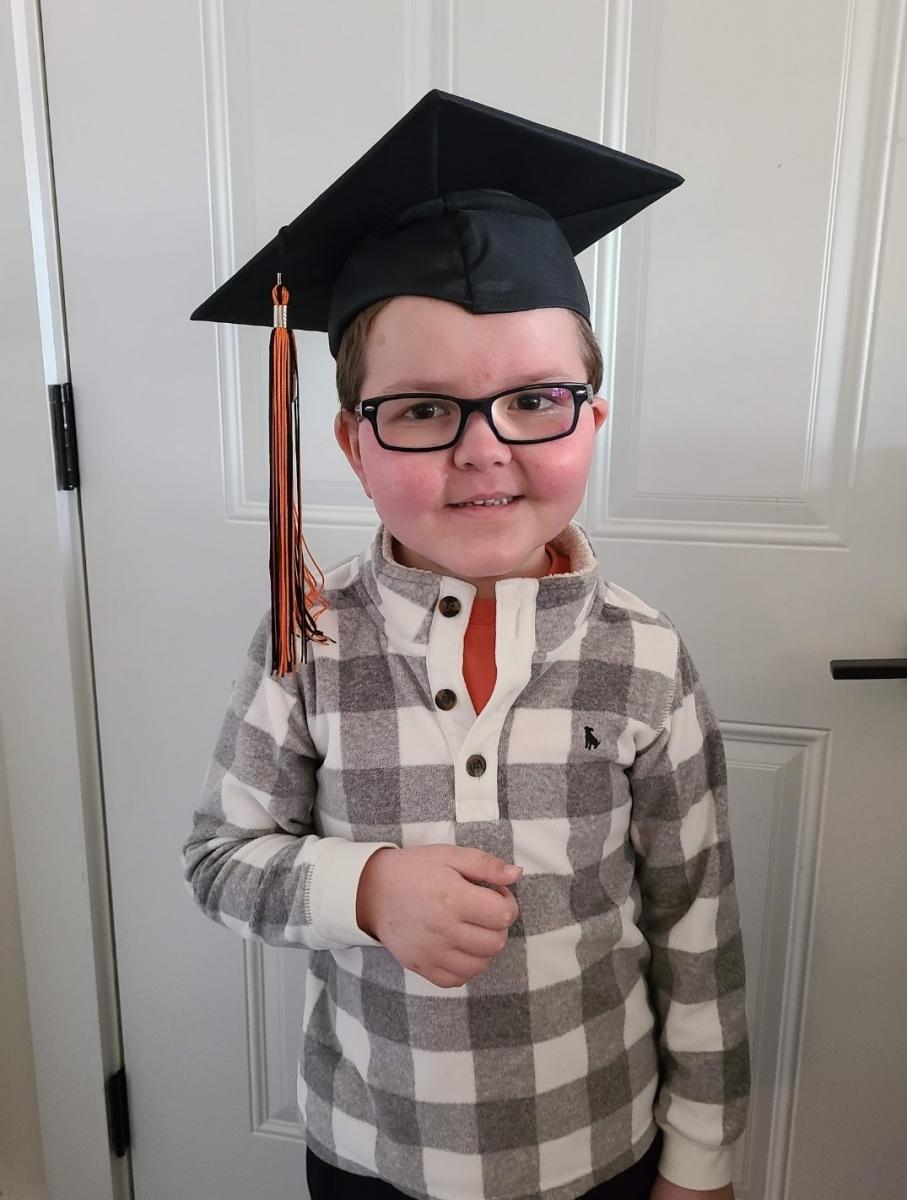 Zane loves Scooby Doo cartoons. His favorite characters are not Scooby, Shaggy, Velma, Fred, and Daphne; rather, they are the villains: the Giggling Green Ghosts, The Creeper and Phantom. In December 2018, Zane would start facing a real-life villain after being diagnosed with leukemia.
In the summer of 2018, Zane was experiencing a variety of symptoms. He started repeatedly getting sick when he started pre-school, and kept progressing from there. At one point, Zane couldn't walk. One of the last visits to the pediatrician before diagnosis, Zane was treated for the flu. When he still wasn't getting any better a week later, Zane's mom, Darlene, brought him back to the pediatrician. They noticed that Zane had no energy, was extremely pale and his eyelids were pink. The pediatrician ordered bloodwork, and called back that evening to tell Darlene that they suspected leukemia and to get to Dayton Children's right away.
When Zane, Darlene and Shane (Zane's dad) arrived at Dayton Children's emergency department, the team took them back and needed to run more bloodwork. Zane was so low on blood that they ended up having to poke his finger, rather than going the typical route of using his arm. The next day, they met with the late Ayman El-Sheikh, MD, who confirmed Zane's diagnosis of Pre-B acute lymphoblastic leukemia (Pre-B ALL) and immediately began treatment.
"We were admitted right around the holidays and assumed that things would move more slowly because of that, but not with Dr. El-Sheikh. He did whatever he had to as quickly as he had to for Zane. It was extraordinary; I can't say enough how amazing he was," Darlene recalls.
Zane's first inpatient stay was eight days, and his treatment has had its ups and downs since then. Zane has had multiple infections including sepsis, a finger infection and a bone infection. The finger and bone infections were treated with surgery. 
"I can't say enough about the HemOnc floor. They're family. We've definitely had highs and lows, but the staff have been consistently amazing," Darlene said. "Anything we need, they will get it for us. It's been a horrible situation, as it is for any family. But the staff, nurses, everyone have just taken us in."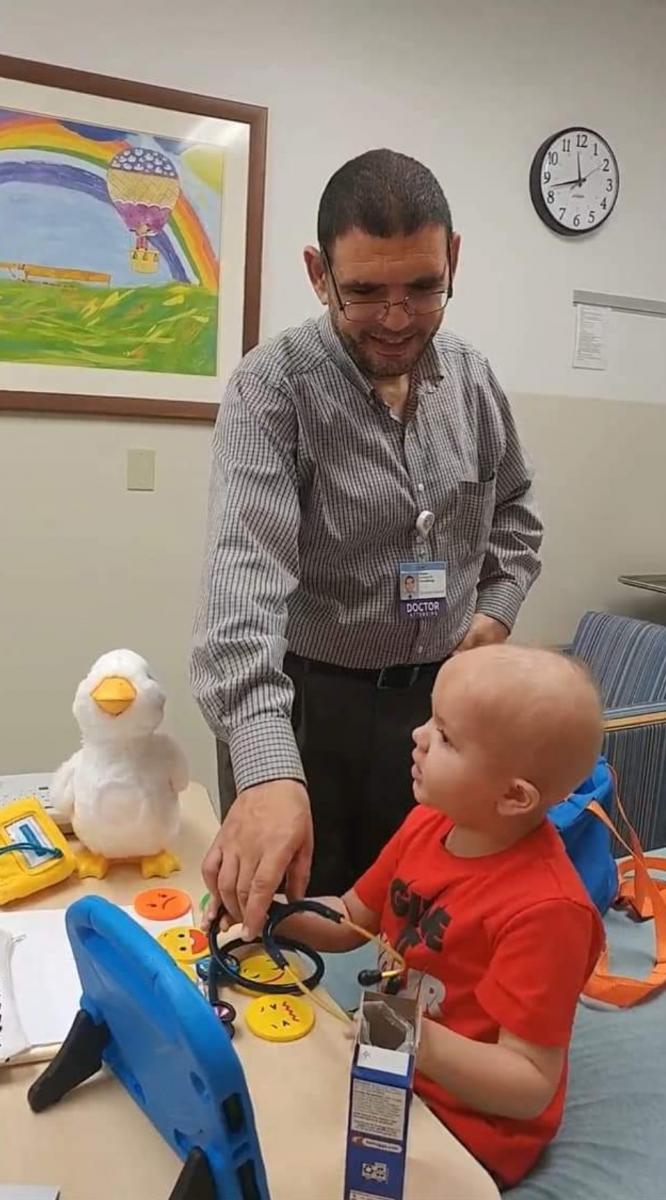 In February 2021, two years into Zane's treatment, Dr. El-Sheikh passed away from complications of COVID-19.
"Losing him was absolutely devastating. He was there from day one. We'll never get to thank him for saving our son's life," Darlene said.
After that tremendously difficulty loss, Zane's treatment was transferred over to Lionel Chow, MD, PhD. Dr. Chow and the HemOnc team are continuing to provide the great care Dr. El-Sheikh started. Zane does daily chemotherapy, comes once a month for infusions, and does a lumbar puncture every three months.
Zane turned seven years old in August 2021, and knowing his love for Scooby Doo villains, the staff covered his infusion room in photos of some of his favorites. While his infusion was going, Zane pulled out his pad of paper and pencil and started drawing. "Throughout his treatment, when Zane was too sick to do anything, he would start drawing. He can just look at something and draw it. He loves creating things," Darlene shared.
Zane will be finishing treatment in February 2022, but the Rhodehamels are taking it day by day. Darlene said, "You're happy, you're scared; there are so many emotions. It's surreal to think about life after treatment. It will be a big change, but we will always be bonded with Dayton Children's."