Apr 24, 2023
patient story
Samantha Hicks
type 1 and celiac can't stop Samantha
Samantha is a creative 12-year-old who loves language arts, painting and drawing. She also has great bravery, strength and courage that have helped her through two difficult diagnoses over the past seven years.
diagnosed with type 1
Samantha had just started kindergarten when her mom, Vicki, noticed changes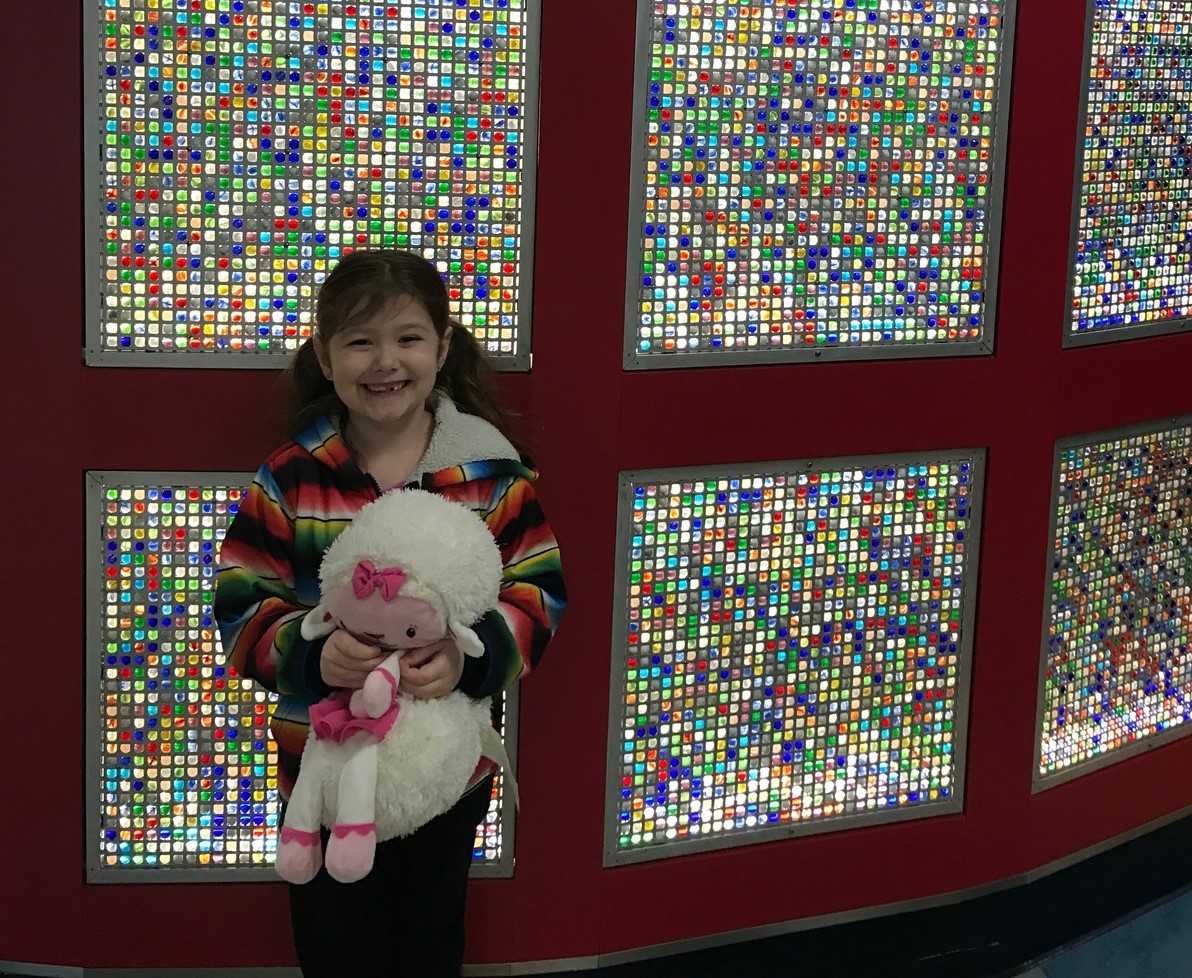 in her behavior. She was urinating frequently, drinking a lot, had fallen asleep in class and didn't have an appetite. When Vicki noticed that Samantha's chest cavity was severely sunken in, she knew something was very wrong.
Vicki rushed Samantha to the emergency department at Dayton Children's Hospital, where Samantha was found to be near ketoacidosis with her glucose level over 500. Samantha was diagnosed with type 1 diabetes and admitted to the hospital for what ended up being four days. The diagnosis was a big surprise for her family, but Dayton Children's was there to support them through everything. 
"The first week, there were lots of people coming in and out of Samantha's room," Vicki said. "I felt guilty for not knowing the signs, but all the staff were super comforting and reassuring."
building connections
After Samantha's inpatient stay, she started seeing Stacy Meyer, MD, for her diabetes care. Consistently seeing Dr. Meyer has been a huge help for Samantha over the years, Vicki said. Beyond helping bring Samantha's A1C level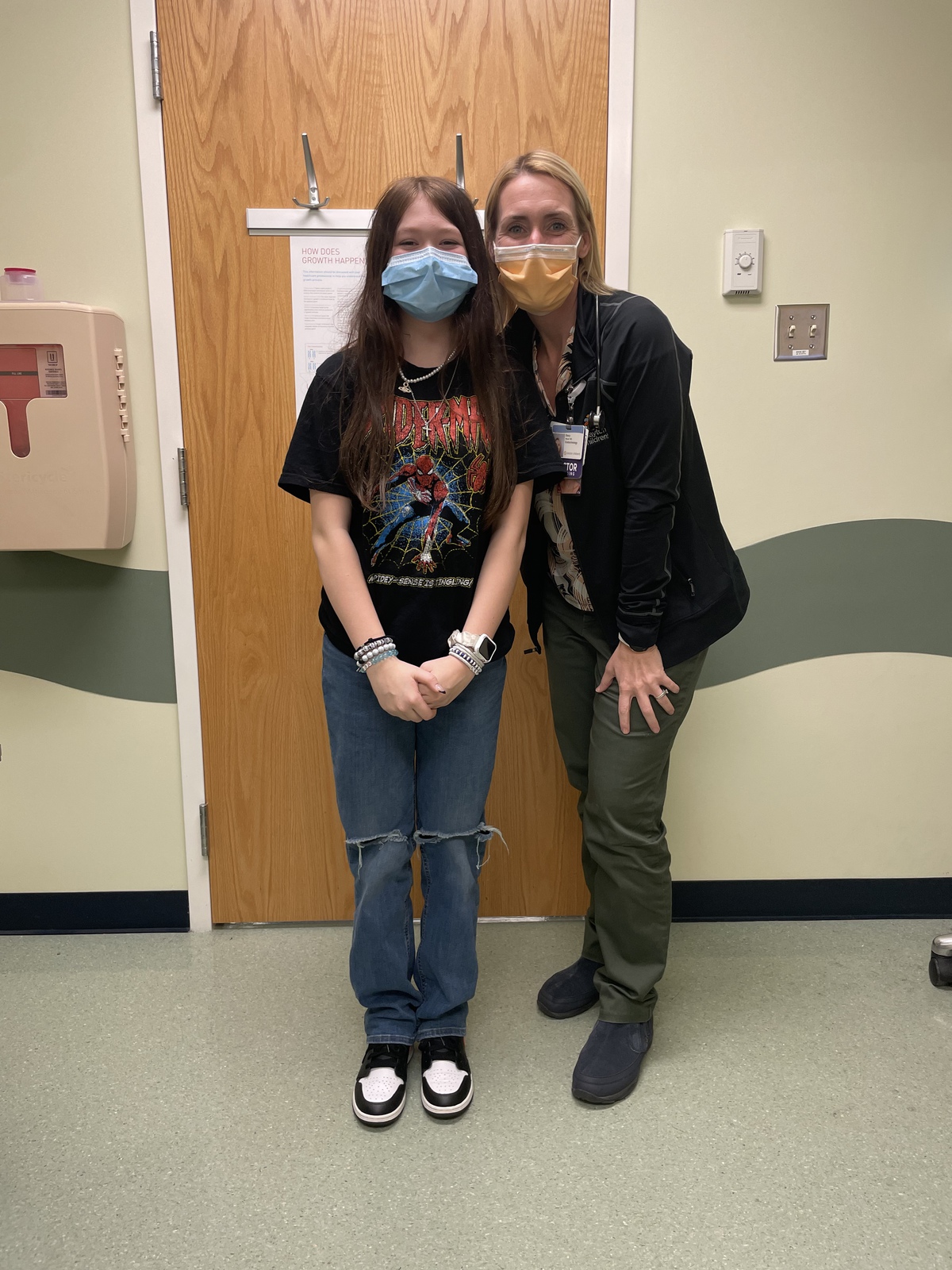 down to the goal range, Samantha and Dr. Meyer have formed a close connection, which has made Samantha's experience more comfortable.
"Dr. Meyer was really welcoming the first time I met her when I was five," Samantha said. "She's really nice. She took the time to get to know me and always makes me laugh."
Vicki said she is thankful for the relationship between Dr. Meyer and Samantha.
"I like it because we're all human. That's what kids need, a human. Not a professional in a white jacket with a stethoscope," Vicki said. "They need someone who helps them keep the anxiety down so they can talk about what they're really thinking and feeling."
celiac diagnosis
A few months after her type 1 diagnosis, Samantha hit another bump in the road. One of Samantha's blood tests from her initial hospital stay and an exam with a gastroenterologist revealed that she also had celiac disease. After stabilizing Samantha's diabetes, they began to focus on celiac.
Samantha has primarily seen Michael Bates, MD, PhD, for her celiac care. Currently, she visits with him twice a year to monitor her condition.
"Dr. Bates tries to make Samantha as comfortable as possible," Vicki said. "He's awesome at how he approached working with her at five, and now how he's working with her at 12."
By focusing on what they can do to keep Samantha happy and comfortable during her visits, Dr. Meyer, Dr. Bates and other staff members at Dayton Children's have made her diabetes and celiac care positive experiences that came out of a difficult time.
"I'd recommend Dayton Children's to any child," Vicki said. "It's amazing how focused everyone is on the kids."
life at home
Adjusting to life at home after Samantha's diagnoses was its own challenge. Suddenly, Samantha and her family had to consider many aspects of day-to-day life that they didn't think deeply about before her diagnosis.
"I had to get a glass dining room table and switched my dishes and pans to stainless-steel because our plastic ones were holding contamination and
cross-contaminating her food," Vicki said.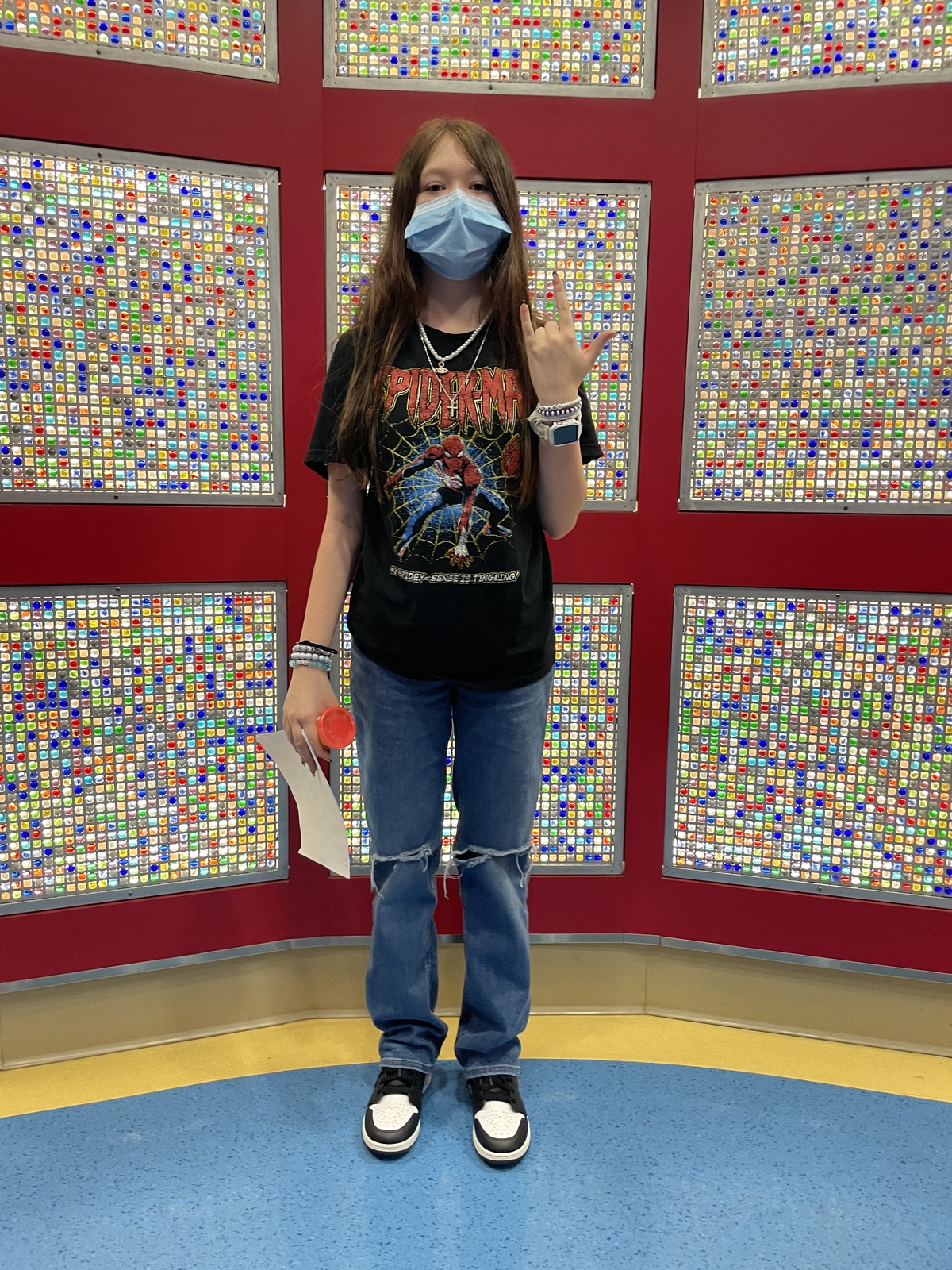 Samantha needs 100% certified gluten-free food because of her celiac disease, so she doesn't eat out anymore and Vicki packs her lunch to take to school. Sleepovers have been challenging because of Samantha's strict dietary needs, and she always has to pack her own desserts for birthday parties.
Every day, Samantha gets an insulin shot at breakfast, lunch, dinner and bedtime. Her parents give the morning and evening shots, but the school nurse lets her do her own at lunch time now that she's a bit older.
Samantha also uses a continuous glucose monitor (CGM). The CGM is synced to Samantha's phone so she can constantly monitor her glucose levels. As Samantha gets older, Vicki hopes Samantha will feel more freedom in her daily activities with type 1 and celiac.
looking to the future
"Managing both of these diseases is a learning process for us as parents as well as for our children," Vicki said. "It's a life-changing experience that takes the whole family. It's heavy, but it's nothing that can't be lifted. We're making progress, and that's a good thing!"
Through all of the challenges she has faced over the last seven years, Samantha has kept a positive outlook.
"You're not alone," Samantha said. "It's not as scary as it seems. Growing up with diabetes and celiac has a big impact that you have to take with you for the rest of your life. Understanding it and learning more about it really helps."