Oct 10, 2022
patient story
Olivia Must
the journey to finding mental health services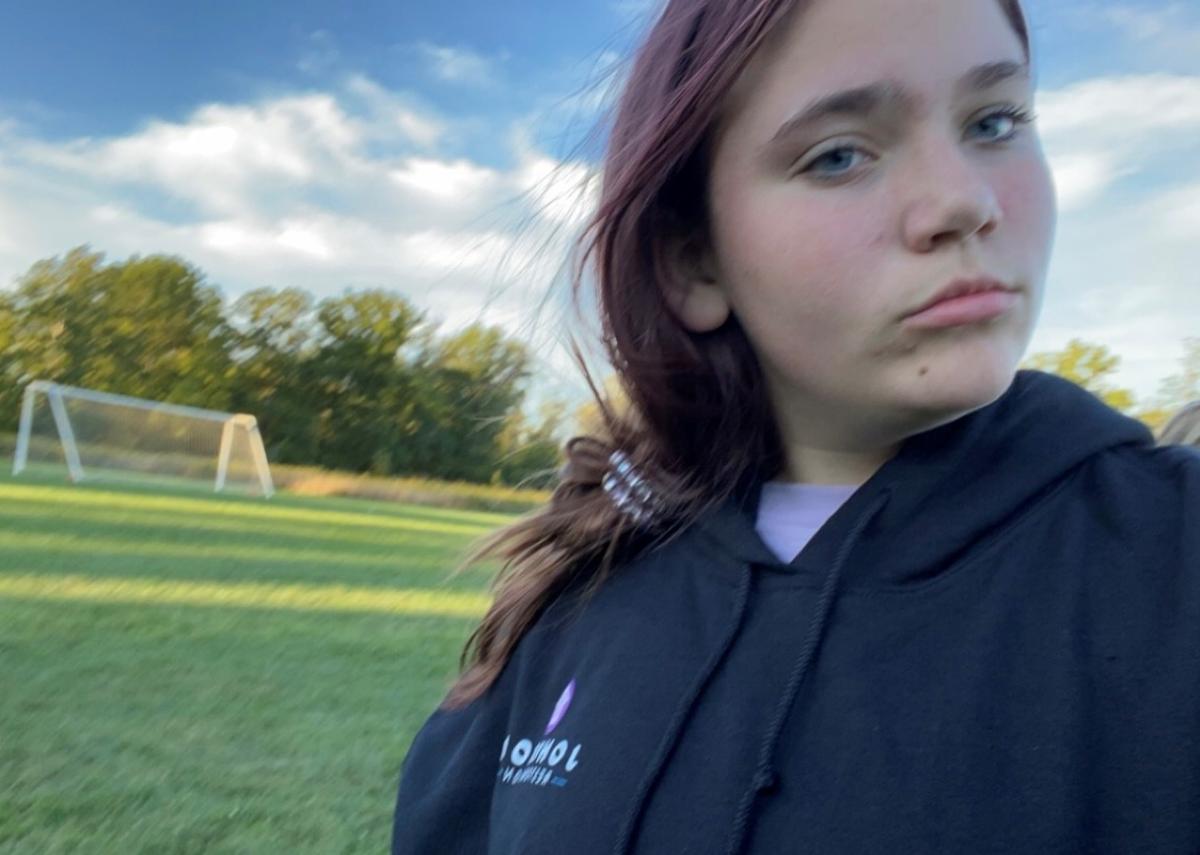 Olivia is 12 years old, in the seventh grade, enjoys singing in the chorus and loves to play soccer. But about two years ago, Olivia's mom, Erin, noticed that something was changing in her daughter. She no longer wanted to participate in any of the things she loved.
navigating the pandemic
For a lot of children, the pandemic was a hard time. Kids were sent home from school and told not to hang out with their friends and family, which can be devastating for a child. But for Olivia it was the complete opposite. "Olivia was so happy during the pandemic," says Erin. "She loved being home and to me that was a little bit of a red flag. I thought, what is going on at school that she is so happy to be home?"
Two years later, in August 2021, when it was time to return to school, Olivia really struggled to go back, and Erin started noticing a big change in her daughter. Unfortunately, when it was time for Olivia to go back to school after COVID-19, it was for her sixth-grade year, which was the start of middle school. Starting middle school for anyone is a difficult transition. Olivia was going to unfamiliar territory, with hundreds of new kids and new teachers. "Olivia had a thousand and one changes going on in her life," says Erin. With all the transition and change, Erin was noticing her daughter really pushing back on all the things she enjoyed doing and started going down a road she didn't want to see her on.
"She started quitting everything she loved. Olivia has played soccer her whole life and she suddenly didn't want anything to do with it," says Erin. "Anything she was involved in or even enjoyed a little bit, she quit." Olivia was also doing poorly in school and was constantly complaining of headaches and stomach aches.
getting to the bottom of it
Erin and Olivia spent a lot of time at the pediatrician over the course of the year to diagnosis the headaches and stomach aches. Even after running tests, there was nothing "wrong" with her. Erin knew something wasn't right, and she started to think that the headaches and stomach aches were stemming from something different. "I kept asking 'Am I the only one that sees something is wrong?'" says Erin. "No one was picking up on the fact that Olivia was suffering." 
Olivia started seeing a counselor within her pediatrician's office, but that just wasn't helping. Erin began the search for a new counselor and was stunned by how hard it was to get in somewhere. Olivia finally found a counselor that she clicked with and really enjoyed seeing, The counselor diagnosed Olivia with anxiety and depression. By the time Olivia started seeing the new counselor, school was out for the summer. "It was helpful, but at that point Olivia was in so deep that we were really just at a plateau and couldn't seem to get Olivia over the hump to start feeling better," Erin explains. Olivia saw the counselor all summer leading up to the start of seventh grade.
"After Olivia started seventh grade, I became suspicious that she was causing self-harm, and found out that she had been cutting herself," says Erin. Olivia was constantly in a state of tension and the school year was not starting out on the right foot. Olivia attended a Friday night football game that resulted in a big fight with a friend. Erin was called to pick Olivia up, and when they were driving home, Olivia broke down and told her mom that she was going to end her life. Erin immediately drove Olivia to Dayton Children's Hospital. "She was so worked up I didn't think it was safe to take her home," says Erin.
finding the right treatment
Olivia was seen in the emergency department where the situation was de-escalated, and they determined that Olivia could safely go home. The following week, Olivia returned to her counselor, and they also received an appointment with Dayton Children's day treatment program. The day treatment program has two levels of care, partial hospitalization and intensive outpatient therapy, and requires a child to come to Dayton Children's instead of school where psychoeducation and therapy is worked into their schoolwork.
Olivia started the first level of care, partial hospitalization, within the same week. Partial hospitalization provides intensive help with avoiding self-harm, increasing recovery and coping skills, and transitioning back to their everyday life. She spent three weeks in the program where she participated in group, individual and family therapy sessions to help her learn coping skills to navigate her anxiety and depression.
After three weeks in partial hospitalization, Olivia returned to school full-time and transitioned to the intensive outpatient therapy side of things at the day treatment program. She spends three hours, three days a week in group therapy where she continues to build upon her recovery skills and any other areas that she may be struggling with. "I enjoy being with a group of people that are going through a similar situation as me, and I know they won't judge me," says Olivia.
a life-long journey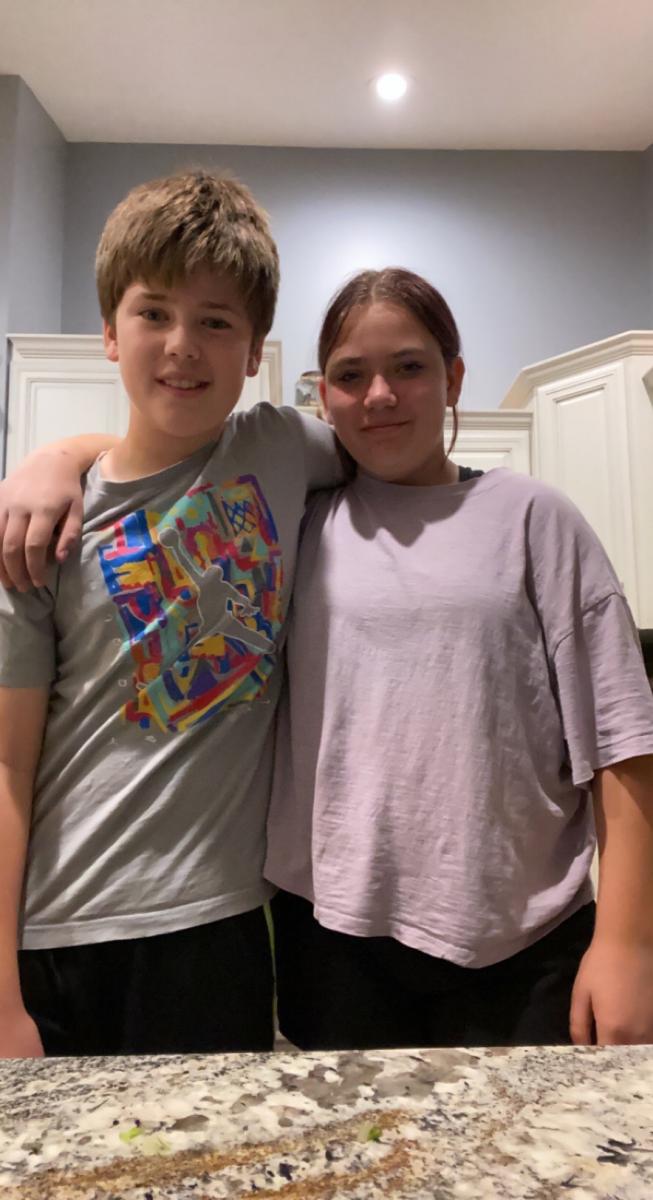 Navigating the journey of a mental health diagnosis has been eye opening for the entire Must family. "We have to recognize when Olivia needs something from us. Whether it may be some peace and quiet to herself, or she's been bottling up all her feelings and needs to let them out," says Erin. "I've become more aware of her actions and know what to look for now."
"I feel a lot better than I did before," says Olivia. One thing that Olivia learned from her treatment is deep breathing exercises. "You hold your hand up like you're going to give a high-five and use your other hand to trace your five fingers. Take a big deep breath in traveling up your fingers and let it out as you travel down the other side," explains Olivia.
When asked what Olivia would tell someone her age going through a similar situation she said, "I would tell them to never give up," says Olivia. "There were a lot of times that I wanted to give up, but I pushed myself and now I feel better, and I have found purpose."
When Erin was asked what she would tell parents or caregivers going through a similar situation she said, "Never second guess yourself. Always do what you think is best for your child. You are their biggest advocate," says Erin.