MIS-C and the power of prevention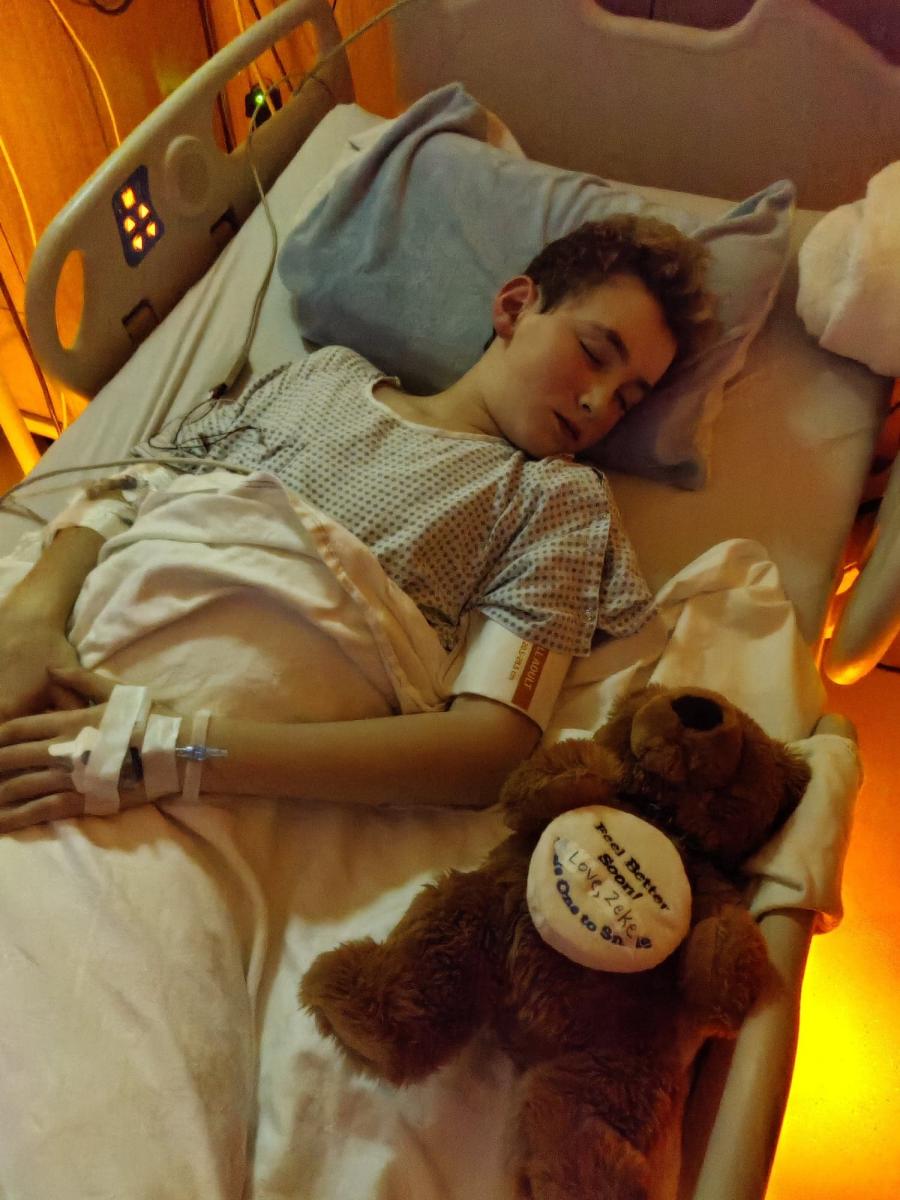 Like all families during the pandemic, Rachel and her family did everything they could to prevent getting COVID-19. But in early December, her husband, Heath, contracted the virus. He was able to isolate himself from the rest of the home and had a relatively mild case, but soon after, Rachel developed a low-grade fever and lost her sense of taste and smell.
She worried about her four kids, ages 2-12, and whether they may have been exposed, as a result of their infection. They quarantined, as required by their school district, and she had two of her kids tested for COVID-19, so they could return to school sooner. They tested positive. They now assumed that all of the children had COVID. 
None of the four children ever experienced any symptoms during their two-week quarantine. They had already been doing remote learning, so they just continued life, as usual. It appeared that their family's experience with the virus would be relatively uneventful. 
an unexpected development 
That changed just four weeks later, when Rachel's 12-year-old son, Avi, began developing a fever. His temperature hovered at 102 degrees for a day or two, so she took him to get tested for COVID—negative. He then began developing GI issues, while the fever continued. Rachel took him back to the pediatrician where he tested negative for both flu and COVID. The pediatrician told her to call if he got any worse. 
Confused as to what to do, Rachel leaned on her friend Miri Lader, MD, a hospitalist with Dayton Children's. She told Rachel, "I don't want to panic you, but we've been seeing kids come in with multi-inflammatory syndrome in children or MIS-C, as a result of COVID. This might be it." 
On day 6 of Avi's sustained fever, his family took him to the emergency department at Dayton Children's where he was immediately admitted to the pediatric intensive care unit. Tests later confirmed that he had MIS-C, a rare side effect of COVID-19 in kids that occurs three to four weeks after infection. Dayton Children's has treated more than 40 kids with MIS-C since the pandemic began in March 2020. 
"We've had a lot of kids quarantine due to exposure but didn't go on to develop any symptoms of any active COVID infection, but did develop MIS-C about four weeks after," said Dustin Fleck, MD, chief, division of rheumatology at Dayton Children's. "And they did have antibodies in their bloodstream demonstrating exposure to it before in the past." 
MIS-C causes inflammation of the blood vessels throughout the body, causing limited blood flow that can damage the heart, kidneys and other organs.
In Avi's case, he developed mild carditis or swelling of the heart and had to remain in the hospital for a week to administer medications and monitor his progress. He had also become incredibly weak from the illness, so he was regularly visited by physical therapists within the hospital to help get his strength back. 
prevention is key 
After returning home, he had no lingering side effects, but because of his heart condition, he was restricted from any athletics for three months and missed his basketball season. But now, he is fully recovered and looking forward to joining his teammates in the fall. 
Now that their family is on the other side of their COVID story, Rachel hopes that parents take the disease seriously and get their children vaccinated, when eligible, to prevent their own child from getting sick. 
"It's worth it to get vaccinated because they could be a silent carrier of the virus and this condition could happen to them. Avi is a very healthy, very athletic boy. He's never had any medical problems. If it could happen to him, it could happen to anyone," said Rachel.