Few people survive the kind of spinal injuries that Max Krempasky suffered in November 2015. Those who do typically don't walk again. And they certainly don't go rock climbing and play baseball. But that's exactly what Max is doing today.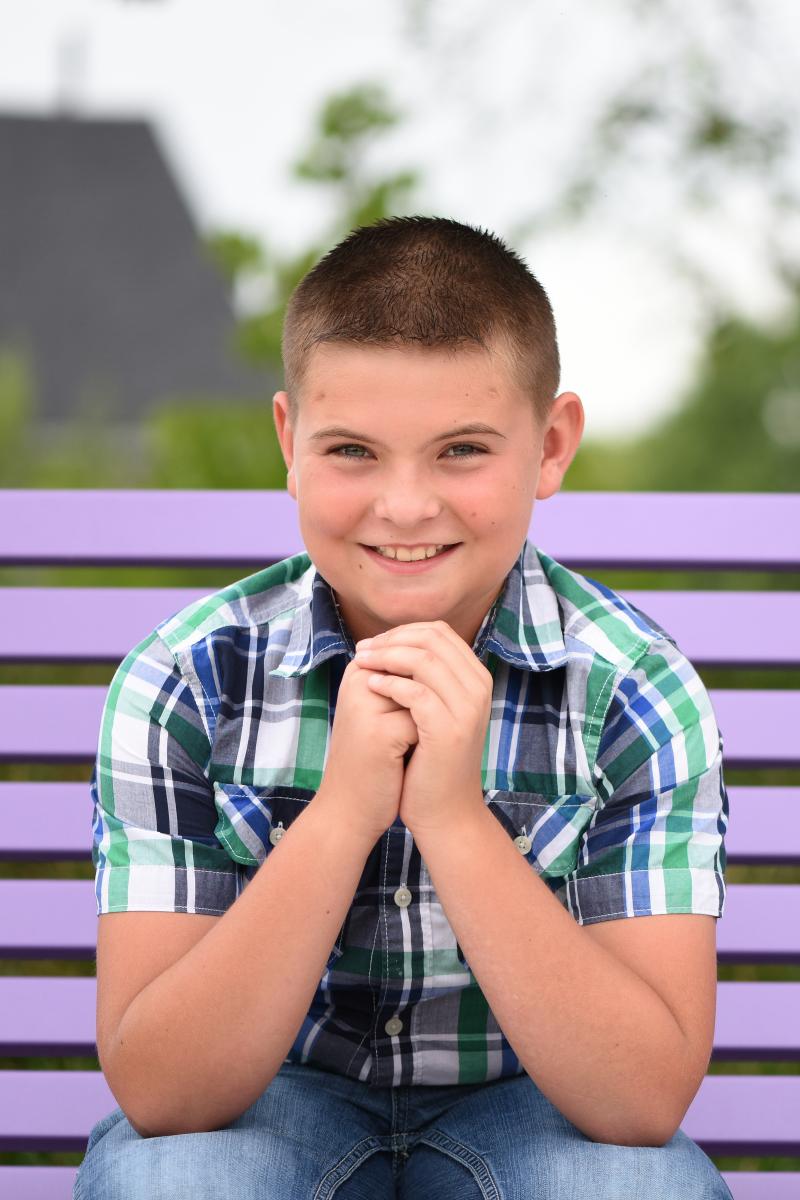 Max, now 10, was riding an all-terrain vehicle (ATV) with a friend when he got distracted and accidentally crashed into a tree. The impact tipped over the 1,200-pound vehicle, which landed on top of him, fracturing his jaw and fracturing and dislocating two vertebrae in his spine. Within minutes Max's mom, Michelle, and sister, Taylor, rushed to Max's side. With the help of Max's friends, they lifted the ATV off of Max, who wasn't breathing.
Michelle started CPR and Taylor called 911. "Max was a terrible shade of blue and gray, and his jaw was hanging to the side," Michelle remembers. "My first thought was that he wasn't going to make it. But after a few compressions, he started coughing and gurgling. He started breathing a little on his own. As soon as I got him to breathe, he started to move around and fight me."
A miraculous survival
Max wasn't out of danger yet—far from it. Paramedics immobilized his head and neck, and a CareFlight crew rushed him from the Krempasky's South Vienna, Ohio, home to Dayton Children's. There, multiple surgeons and specialists took over his care. Max's most serious injury was to his neck. He had suffered an atlanto-occipital dissociation — in layman's terms, an internal decapitation. This meant that the ligaments in his neck that attach the skull to the spine were severed.  "It is a miracle that Max survived," says Patricia Abboud, MD, one of Max's pediatric intensivists. "Patients who suffer this type of injury usually die or suffer significant, long-term neurological consequences, similar to the type of injury Christopher Reeves suffered after his tragic horseback riding accident."
To reduce swelling in Max's brain, the care team placed him in a medically induced coma for five days. Over the next few weeks, Max had multiple surgeries. One was to create an artificial airway in his neck so that he could breathe, one involved inserting a feeding tube so he could "eat," and two were to repair his fractured jaw. Another involved immobilizing his head and neck with a "halo" device, and fusing together four vertebrae in his upper spine.
Max spent most of his hospital stay in the pediatric intensive care unit, where caring physicians, nurses and therapists helped him regain skills such as sitting up and walking. Despite his extensive injuries, Max was able to go home five weeks after the accident, just two days before Christmas 2015.
Difficult weeks
Even though he was happy to be home, the next few weeks would be the most difficult for Max. "I had so much fun at Dayton Children's," he says. "The nurses were like family to me. I used to have big 'water syringe fights' with one of them, and Aaron—he was my favorite—brought movies from home that he thought I'd like. He and I also had Nerf gun wars."
Max wore the halo device until February, and had months of intensive physical therapy and speech therapy. He returned to school four months after the accident. Today, the only signs of his injuries are a slight speech impediment and stiffness in his neck. Contact sports, such as football, are "out" for Max, but in Spring 2017, he was cleared to play baseball. "I feel like I'm almost back to normal, but when I stop to think about what happened I realize how lucky I was," Max says.
Memories of Max's accident are not easy to forget, but Michelle still smiles when she thinks about the care that her son received at Dayton Children's. "The entire staff was so supportive of not only Max, but also of our entire family," she says. "He couldn't have made this type of incredible (recovery) progress without a strong will to live and the incredible care team at Dayton Children's that saved his life."