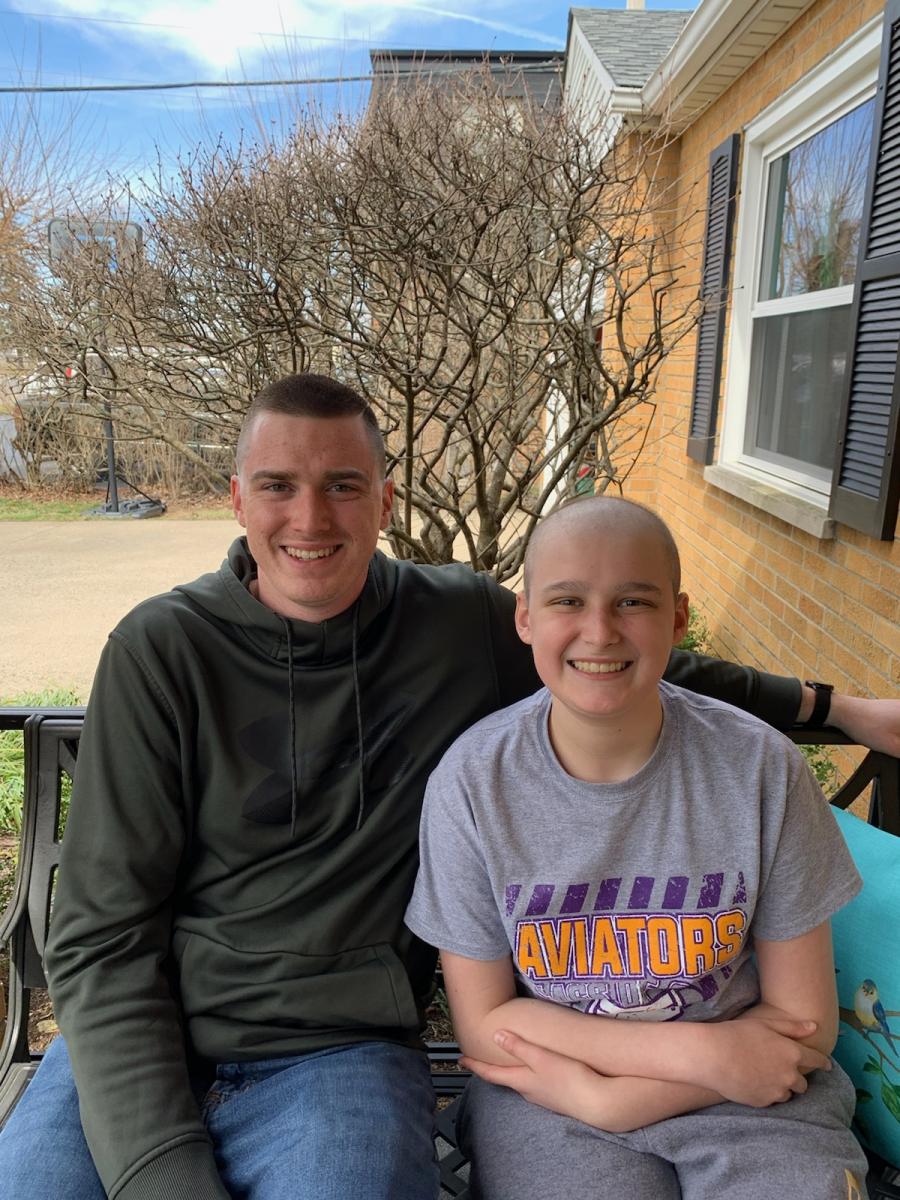 Sometimes, life deals you a particularly difficult hand. July 2020 started a difficult hand for the Jackson family when their 13-year-old son, Matthew, was diagnosed with B-cell acute lymphoblastic leukemia (B-ALL). Despite this incredibly tough diagnosis, amidst the global impact of COVID-19, the Jacksons have stayed focused on finding the silver linings.
In the spring of 2020, Matthew was in and out of his pediatrician's office with shortness of breath.  Over the course of the next couple of months, Matthew was treated for a few different illnesses, none of which helped him feel any better. In July, Matthew's mom, Stacey, called the pediatrician again when she noticed Matthew was still having trouble breathing, and his color was a little off. After the pediatrician did blood work, she called Stacey to tell her to get Matthew to Dayton Children's emergency department right away. Matthew's blood counts were really low, and the pediatrician hesitantly shared it was leaning towards possible leukemia.
Matthew and his parents immediately headed to the emergency department where the staff ran more blood tests, including measuring his hemoglobin levels. "Low" is usually considered to be around 10-11 g/dL - Matthew's hemoglobin was at 3.4 g/dL. Matthew was admitted to the Hematology/Oncology floor, and his treatment with Lionel Chow, MD, PhD began.
it's a journey, not a sprint
Stacey remembers Dr. Chow describing Matthew's treatment plan as a "journey, not a sprint." The first step in his journey was a whirlwind week in the hospital. First, they did a bone marrow study to confirm Matthew's diagnosis of B-Cell Acute Lymphoblastic Leukemia (B-ALL), then he had a lumbar puncture and a port put in, then started chemotherapy. Matthew got to go home after that first week, and began his two and half year journey of chemotherapy, outpatient infusions, and inpatient hospital stays.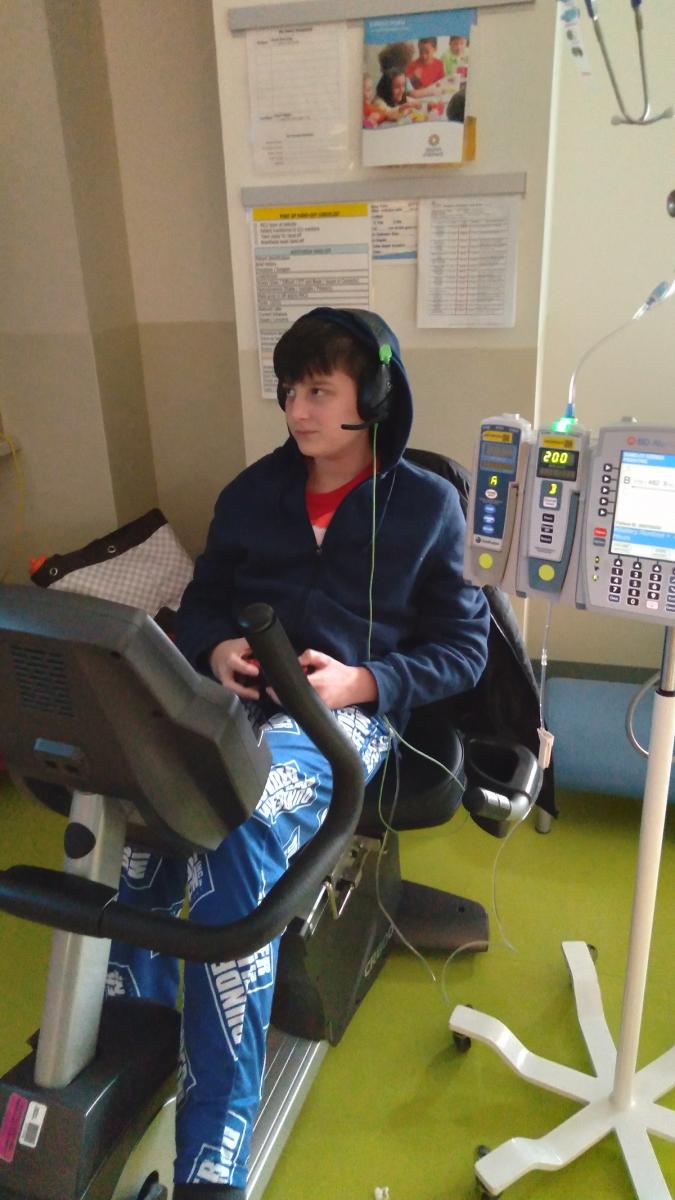 Throughout this journey, Matthew and his family have been focused on finding the positive. While Matthew was inpatient, some of those included child life writing jokes on his sheets, playing video and card games with the nurses, and bringing him an exercise bike when he was in isolation due to COVID-19 and couldn't walk around to help clear the medicine.
the little things made all the difference
"The little things helped out big time. At the hospital, Rita from child life brought in a basketball hoop, and we ended up making a game out of it to help me take my pills. At home, I spent lunchtime playing video games with my older brother and his friends who worked from home. They act like I'm normal, how they remember me before cancer," Matthew shared.
"It's been tough, and there were times where I didn't think there was a way to get through it. But, once you get through the hard times and the struggles, you get to the good moments and can really enjoy those. My family and friends, and these 'normal' moments really helped me get through it."
"I can't express enough our extreme gratitude to everyone at Dayton Children's. Not only our care team but the front desk greeter, transportation staff, dietary, housekeeping. Everyone is phenomenal, and will forever hold a special place in our family's heart," Stacey said.
From the beginning, Matthew and his family have been surrounded by compassion and support not only in the hospital, but also by their friends, family and coworkers. "We've gotten fruit baskets, gift cards, meal trains and homemade cards of encouragement and love. People have even made shirts and wristbands to show support," Stacey shared. "We are forever grateful and feel so very blessed by everyone's support and generosity."
Matthew is now in the maintenance phase of his treatment plan, taking daily chemotherapy medicines and doing monthly infusions. He is also starting his freshman year of high school. With his port, Matthew won't be able to return to basketball or football, but he's looking into doing other activities, and is happy to be back in school and settling into another new normal.