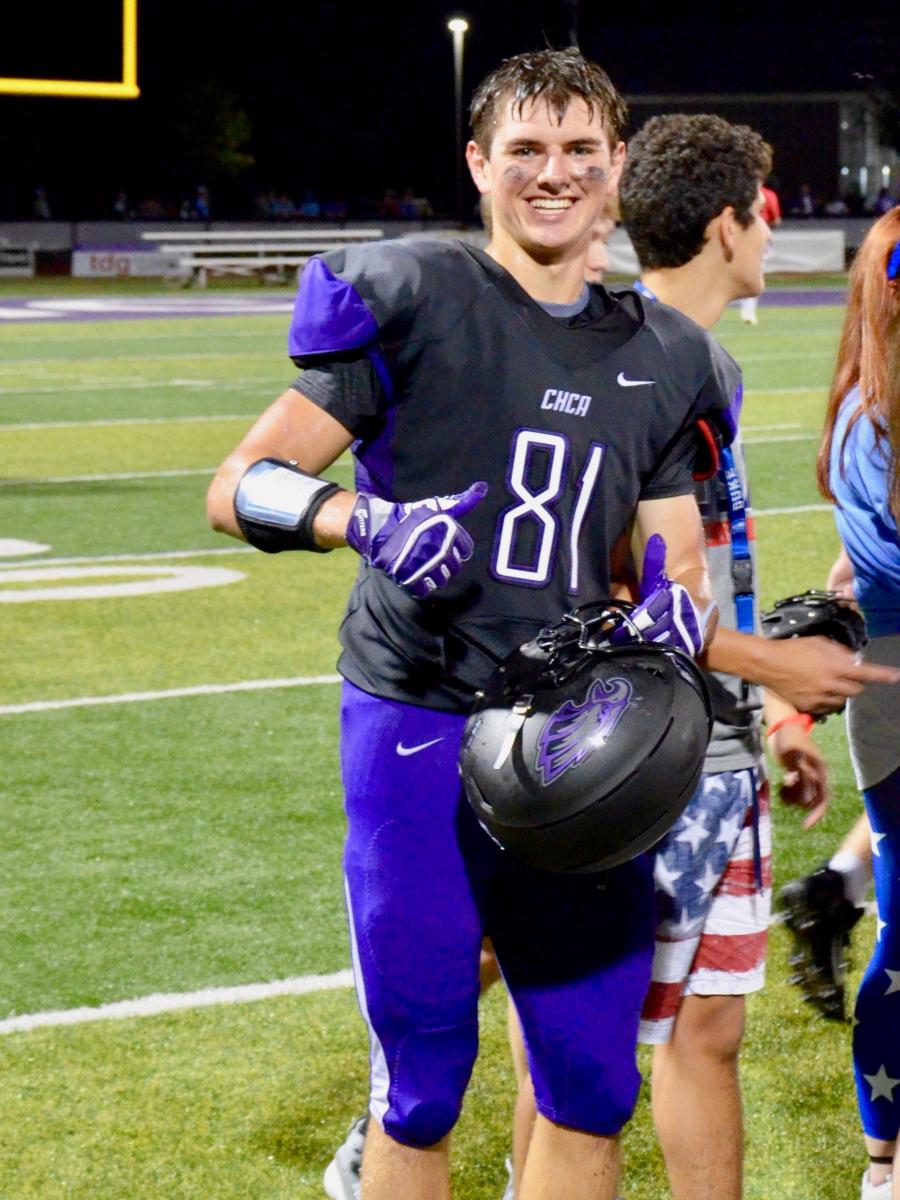 High school senior. Athlete. Football player. Volunteer. These are just a few words that describe Ryan Wilkins. You'd never know from these activities that "type 1 diabetic" is also a major part of Ryan's identity, and he certainly doesn't let it hold him back from doing the things he loves.
During the summer before fourth grade, eight-year-old Ryan and his sisters were finishing up their annual check-ups. At the end of the appointment, their pediatrician did urine tests. Within a few minutes of leaving the office, Gary, Ryan's dad, got a phone call saying that they needed to get Ryan over to Dayton Children's emergency department immediately. Ryan's blood sugar was extremely high, and they thought he might have type 1 diabetes. Ryan's mom, Leigh, packed an overnight bag, and she and Ryan headed to the hospital.
Shortly after arriving, Ryan was admitted to Dayton Children's and officially diagnosed with type 1 diabetes. It was then that Ryan and his family met endocrinologist Yelena Nicholson, DO, who began to walk the Wilkins family through what was ahead.
"That first inpatient stay was a crash course in how to manage this disease for the rest of Ryan's life. The nurses and Dr. Nicholson explained that this would be our new normal, but that type 1 is manageable. The mindset that we could manage it, and the team teaching us how to do it, was really reassuring," Leigh shares.
The first few weeks after going home were filled with lots of questions and communication with Dr. Nicholson and the diabetes team.
"There are a lot of factors that affect blood sugar, and they can be difficult to sift through when you're first starting out," Leigh says. "You don't know what's important and what can wait. Having the team be so responsive and welcoming of questions really helped us and made us feel more comfortable."
As weeks turned to months after his diagnosis, Ryan really started to understand what type 1 diabetes would mean long term.
"I realized that this is my life now," says Ryan. "Even today, I still get these moments where I think 'Wow, I'm diabetic.' It's still really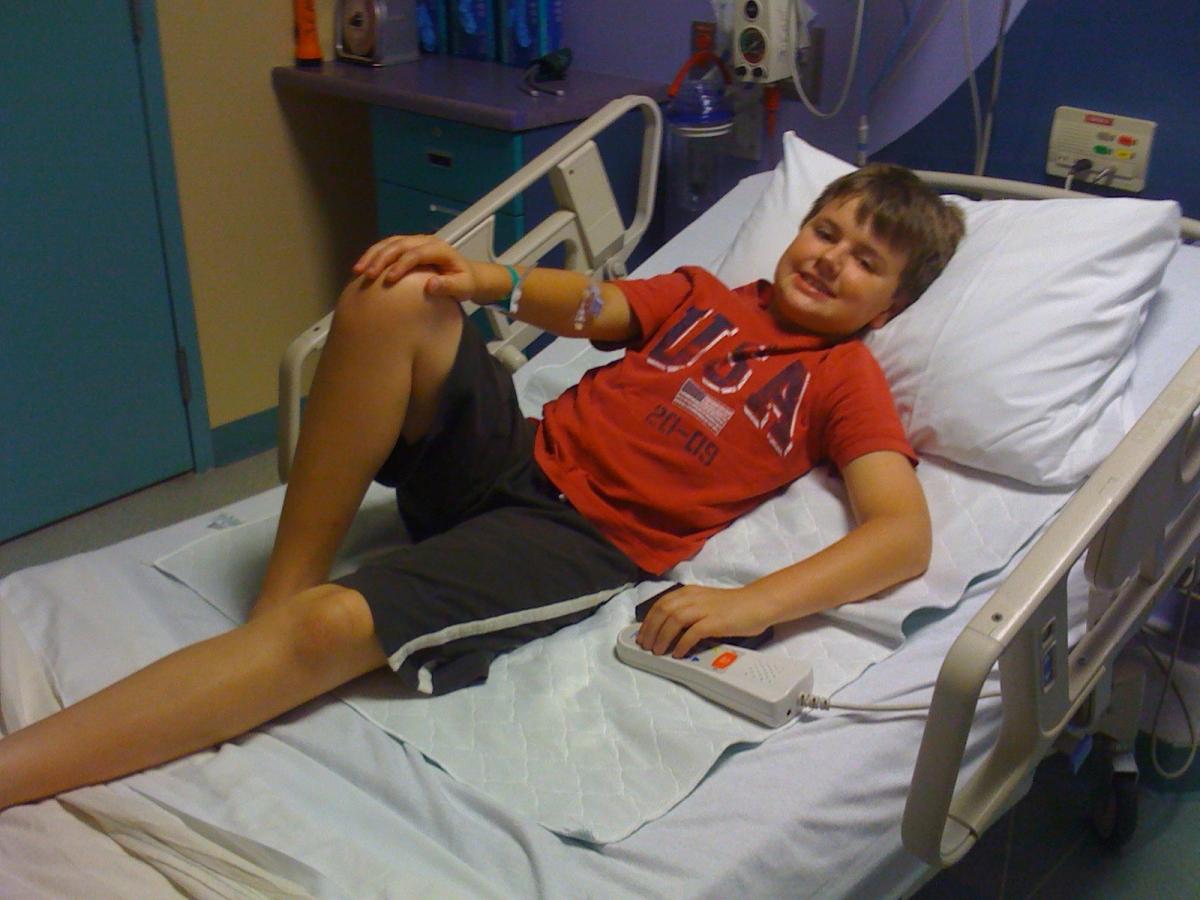 crazy to hear it out loud. Early on, I realized I couldn't get sloppy, even though it was easy to be. I had to buckle down and be really focused on testing my blood, giving myself the right amount of insulin, and everything else."
Over the years, Dr. Nicholson has been a tremendous support to Ryan and his family. Ryan and Dr. Nicholson have become a true team in caring for his diabetes. They have bonded over their mutual interest in diabetes technology, and "nerd out" over the latest developments.
Last spring, Ryan told Dr. Nicholson he was going to go out for his high school football team—something he'd never done before. Football is far more intense than the other sports he's played, including soccer and track. He would have to figure out how to protect his insulin pump during games, and manage dramatic swings with his blood sugar levels. The team's athletic trainer made him a mold to protect the pump, and Dr. Nicholson went to work coming up with a plan to help him monitor and treat his blood sugar during practices and games.
"Dr. Nicholson understands my passions, so she always says 'all right, let's figure it out.' She doesn't discourage me from doing things I love because of diabetes. Whenever there's a problem or my blood sugar is out of whack, it really bothers me. But I know that if I ask Dr. Nicholson for help, she'll have a solution quickly. We figure it out together," Ryan shares.
Ryan made the football team and earned a starting position on the defensive line. "With Ryan, it's full speed ahead. The Dayton Children's care team builds him up, they encourage him, they help him see how he can be even better. The people in his life who know diabetes best feel like he's doing a great job," Leigh states.
Ryan will graduate from high school in the spring of 2020, and plans to pursue a degree in business. While it can be a little nerve-wracking to go to college where people won't necessarily know about his diabetes, Ryan feels confident and ready to go out on his own thanks to the support of his family, and his care team at Dayton Children's.