Sep 27, 2022
patient story
Christelle Goodbar
life-saving care, just in time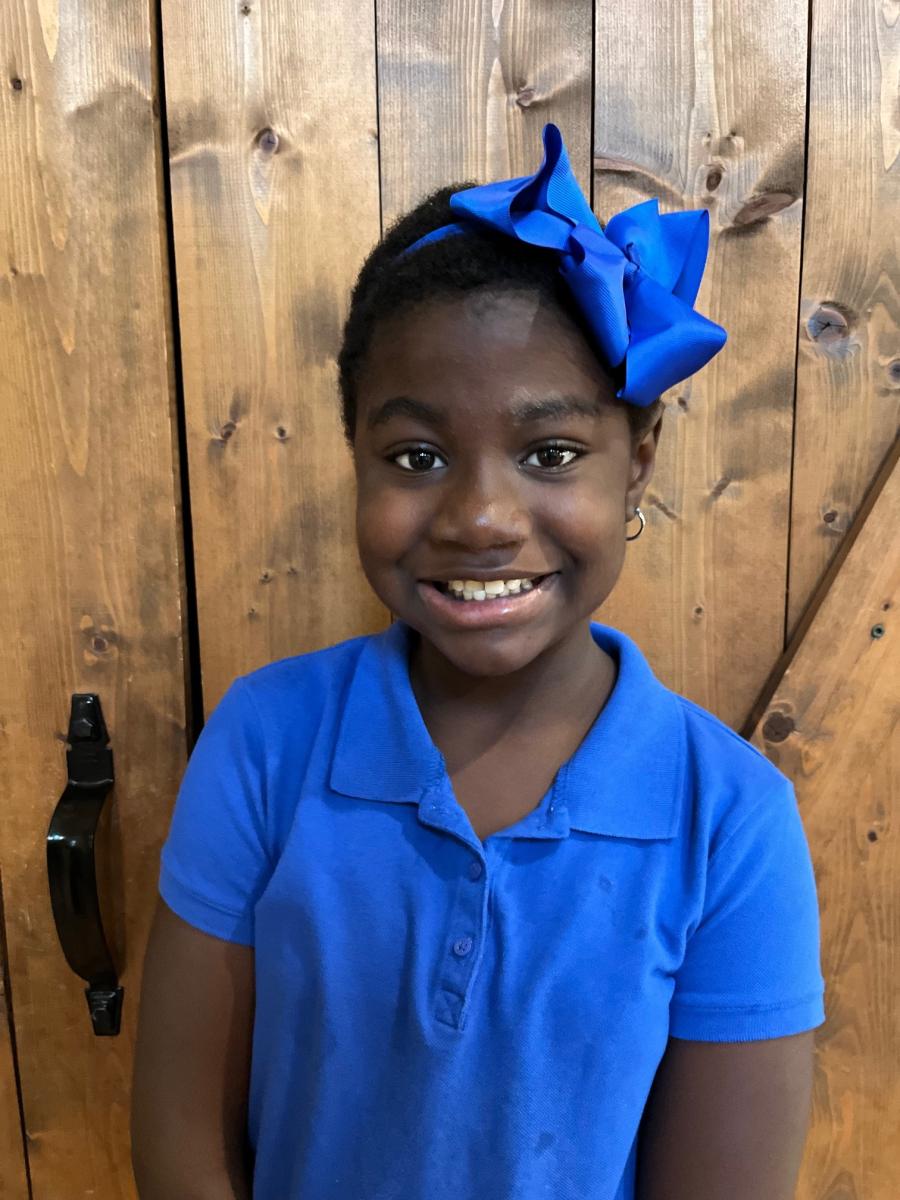 Christelle is a thriving nine-year-old who loves Disney's Minnie Mouse and princesses, swimming, swinging on the playground, and spending time with her older sister. But when Christelle was just two years old, she was so sick that she couldn't enjoy any of these things.
Christelle was born in the Democratic Republic of Congo where access to medical care was very limited. She was born with sickle cell disease, a group of serious, inherited blood disorders in which the body makes abnormal hemoglobin (called Sickle Hb or HbS) that causes the red blood cells to change shape and become "sickle-shaped." Sickle cell is mostly managed with medication, IV hydration and blood transfusions. Christelle desperately needed medication to help her feel better.
Christelle's saving grace
Meanwhile in Springfield, Ohio, the Goodbar family was matched with Christelle through an adoption agency and started planning their trip to Africa to bring her home. They knew before going that Christelle had sickle cell disease and that she was very sick, but they did not know just how sick. Emily, Christelle's adopted mom, immediately started researching sickle cell disease to figure out what care Christelle would need when they brought her home. Through her research, Emily found Dr. Mukund Dole, a hematologists at Dayton Children's Hospital and was also the program director of the West Central Ohio Comprehensive Sickle Cell Center. The Goodbars decided to reach out to Dr. Dole upon their return to the U.S. And with that, they had a plan to care for Christelle upon returning to Ohio.
making the trip from Africa to Ohio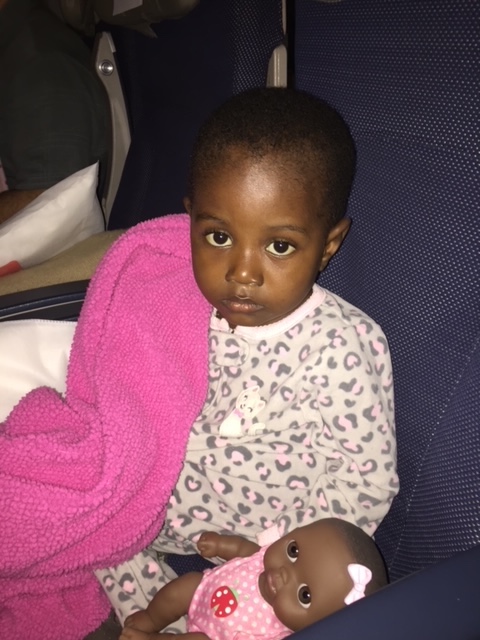 When they arrived in Africa, Christelle needed medical care immediately – so urgently that the Goodbars weren't even sure they would be able to get Christelle on the plane to come home. They knew they needed to get her to the States and a doctor as quickly as possible.
After arriving in Ohio, Emily immediately called the emergency department at Dayton Children's and told them that Christelle had sickle cell disease and a fever. They urged Emily to bring Christelle to the emergency department right away.
Christelle was admitted to the hospital and met Dr. Dole very shortly after. "I was very pleased with what I had found during my research, and then when we met Dr. Dole we immediately felt at ease with him handling Christelle's care," says Emily. "He was so understanding and thorough. We always have a great experience with him."
living life with sickle cell disease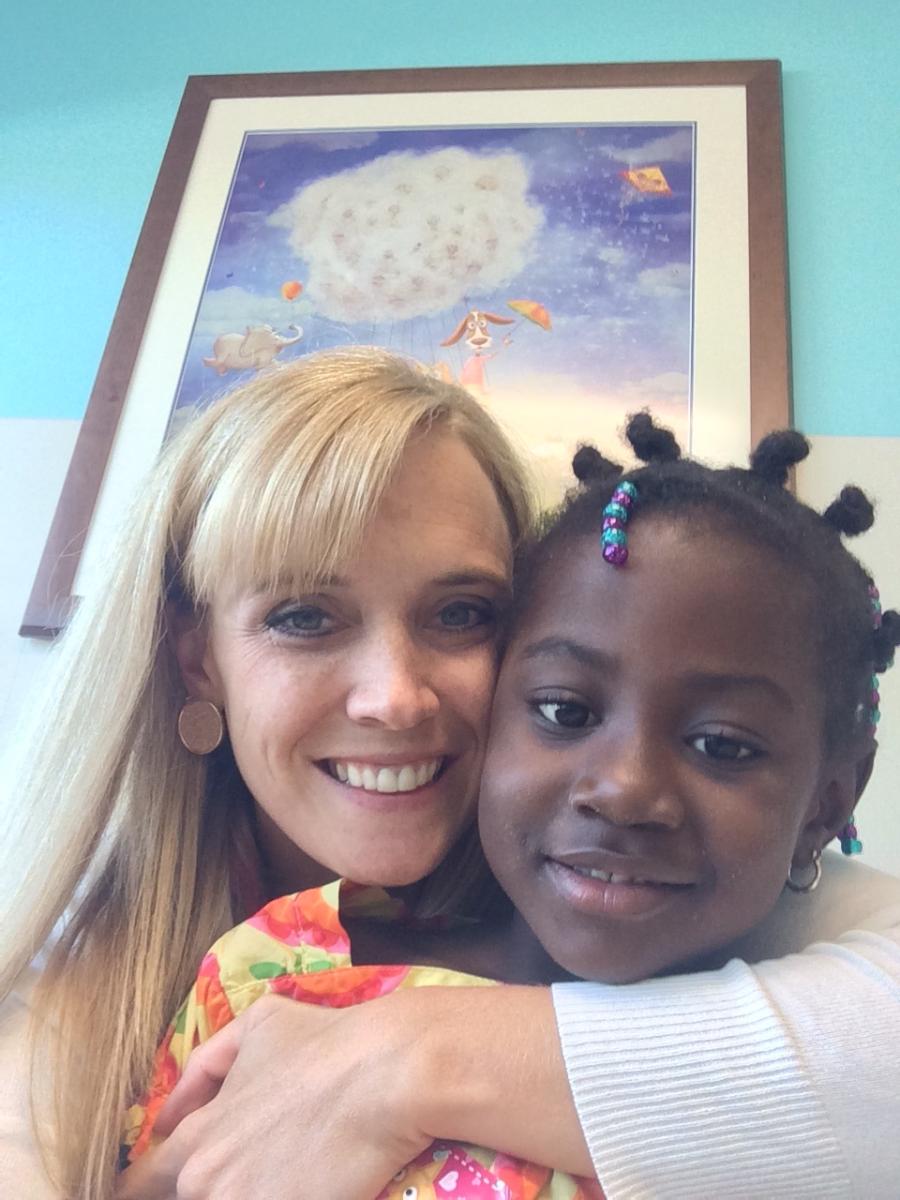 Emily was very nervous for Christelle to be on so many medications to manage her condition. "We were worried about side effects but decided to just trust Dr. Dole and the rest of Christelle's care team, and now we truly believe that's why Christelle has done so well."
Christelle has been in the US for seven years now, and she is doing wonderfully managing her sickle cell disease. "Once Christelle started taking all of the medications that she needed, her health really turned around," says Emily. Christelle has only had one pain crisis (a side effect of sickle cell disease), and a handful of fevers. As part of her care, she gets a check-up every few months and a thorough comprehensive health exam once a year to make sure she stays healthy.
Christelle also has autism spectrum disorder. Unfortunately, living with sickle cell disease has resulted in a few emergency department visits which, for someone with autism, can be very triggering. "The emergency department staff is always so amazing in caring for Christelle," says Emily.
A lot of people don't know how to react to someone with autism or developmental delays, but the staff here know exactly how to react to her, how to treat her and how to talk to her. We have been so impressed with the emergency department staff at Dayton Children's."
Christelle may not be here today if not for the care that she has received at Dayton Children's. "Christelle's medical care has made all the difference in her life, and we are so grateful to Dayton Children's and the care they have given her," says Emily.