By: Lacey Gonzalez, Ava's mom 
originally seen as a Facebook review on May 8 
Upon arrival at children's all of our moods were off the chart in every way imaginable, as Ava had fallen and broke her humerus bone completely in two, we were out of town and drove an hour to Dayton Children's. We were taken back right away to a room and greeted by two nurses a male and female whom both were absolutely amazing in helping us calm down and feel better about the situation. They brought us toys for her younger brother and coloring book and crayons for Ava!
Ultimately Ava was taken upstairs to have surgery! We were wheeled in room with her OR nurses Judy and Amber. Judy and Amber we're such sweet ladies, that were with Ava through start and finish of surgery. They called me and gave updates,were accurate on times and watched over my little greatly! Before surgery we met the anesthesiologist, Dr. Parker and the surgeon Dr. Albert. Dr. Parker put my mind at ease about Ava having to be put under and about the medicines given. He was so polite that he allowed Ava watch Frozen on his own personal tablet to calm her down and further more relax her until she fell asleep and was taken to surgery. Dr. Albert was also reassuring that everything would go perfectly! After she was finished he brought me X-rays of her arm together and her pins put in. He was speedy and good at what he does!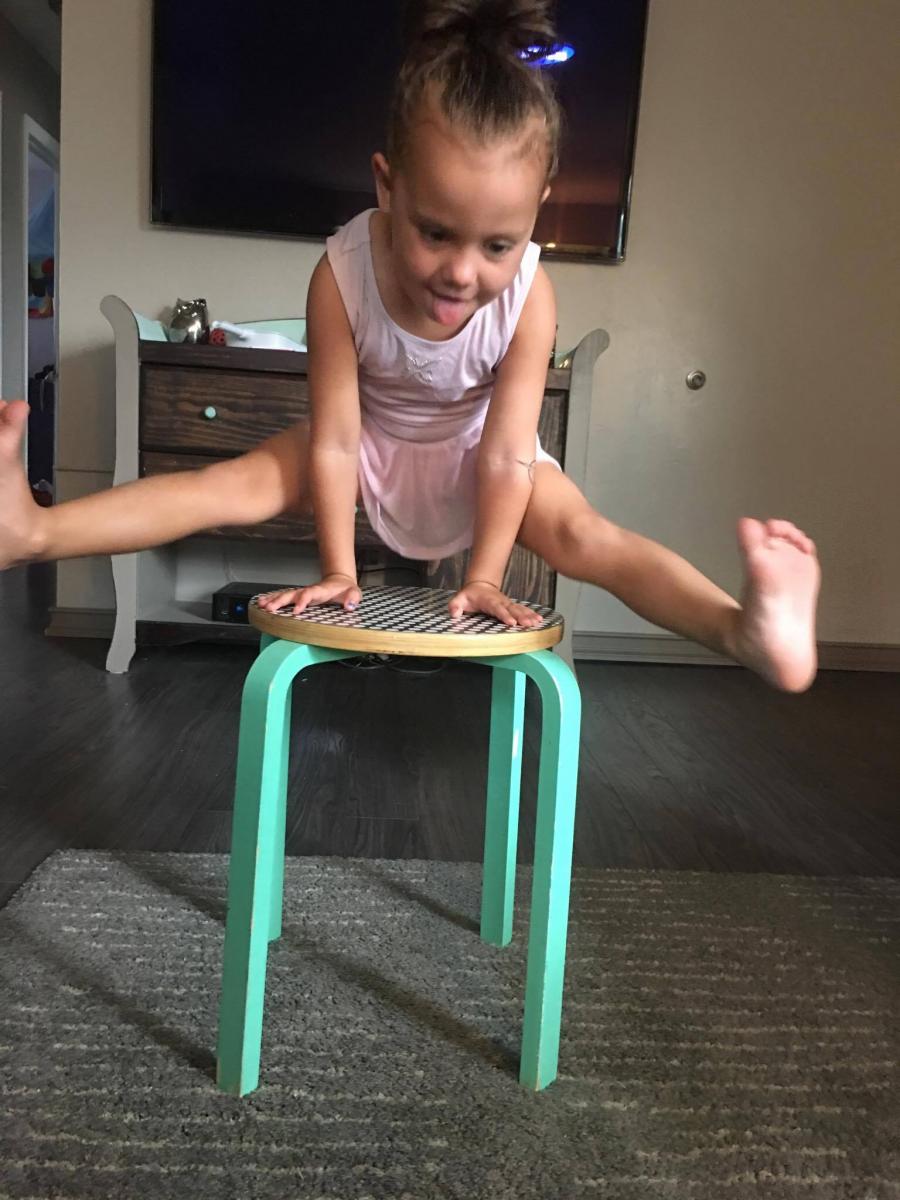 After surgery Ava and I stayed over night in "almost home". Our nurses were Alyssa (night nurse) who was mind blowing absolutely awesome at everything she did! She made Ava laugh, treated her like she was her own child and made me feel the upmost respected and comfortable to a T!!!!! Our morning nurse was Sam who also was super awesome, friendly, attentative and sweet! Another nurse that was extremely helpful and caring was Adam, who wasn't even working on our floor but went above and beyond to come in and check on Ava and I, made sure we had everything we needed. Adam made sure that Ava was fed, comfortable, happy and of course given slushes!!! Our overall experience at Dayton Children's was amazing! We will forever be going to Dayton Children's for any issues with our children! Hopefully they are few and far
between!!!!
Update on August 17: Today, all motor skills are back, she's able to do her home gymnastics and craziness like normal