When a child's mental health needs are unmet, it can have lifelong consequences. It can affect their school, home and personal lives immensely. It is imperative to address these issues as soon as possible and not wait until their later years.Dayton Children's has taken on a leadership role in advocacy and community partnerships to promote pediatric mental health by forming the center for pediatric mental health resources.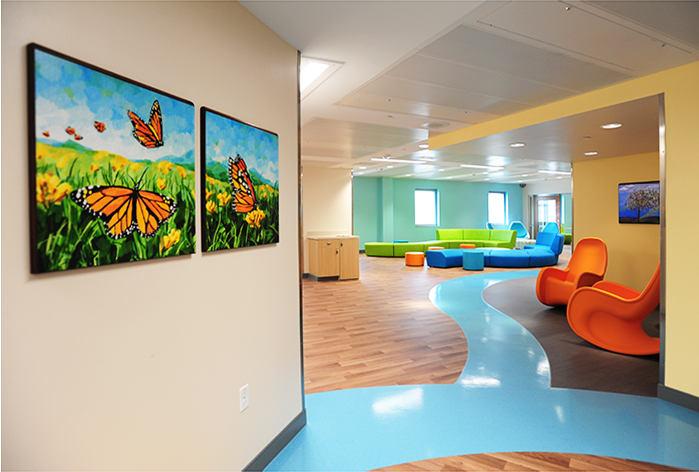 In June 2019, we opened the region's only inpatient behavioral health unit at Dayton Children's main campus. This 12-bed unit treats children ages 11-17 who need inpatient care during a behavioral or mental health crisis. In our new space, once the child is stabilized, they are connected with appropriate behavioral health services throughout our community. In addition, we utilize telehealth (virtual medical visits) to connect patients with outpatient services. Children will be cared for by a specially trained care team in an environment built to keep them safe and support their unique needs.
you can make a difference
Your gift to Dayton Children's will help provide the necessary staffing and the special features that are needed to make these programs a reality, and provide healing and hope for our patients and their families.
give now to
change a child's life