9/14/17blog post
our germ robot needs a name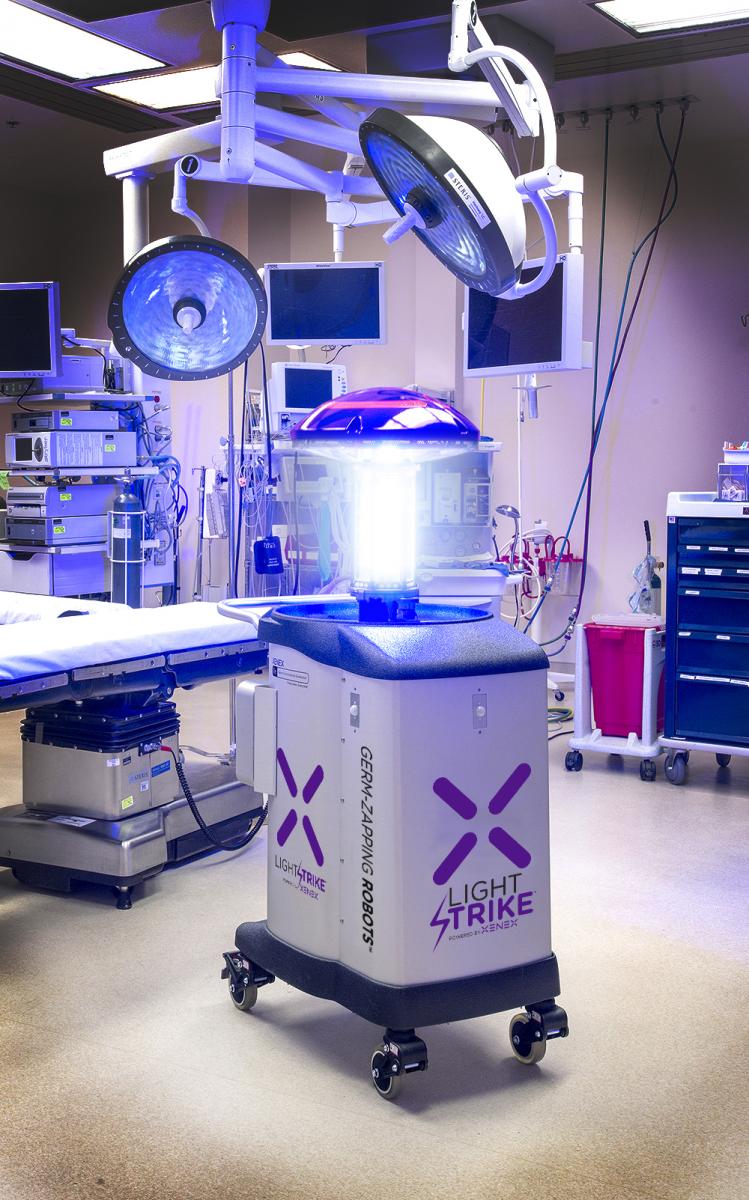 Dayton Children's has a huge dilemma on our hands, and we need all the help we can get. The past few weeks one of our new employees has been hanging out in our atrium. Straight out of the factory with all the latest nuts and bolts; he's going to revolutionize the way we clean our hospital.  His name is . . . well he doesn't have a name yet!
There's only one way we can solve this problem, and that's to get creative and come up with what the name for our new germ fighting robot should be. 
We are looking for name ideas from our employees and the community!
Need to some inspiration about how new friend?  Here's a brief look at how our new robot companion will be revolutionizing our hospital. 
At Dayton Children's we are committed to implementing the latest technology in order to have the best patient care possible.  Lightstrike Robots use an incredibly powerful pulsed xenon UV-C light to kill bacteria and viruses that lurk on surfaces in the hospital.  By spending as little as 5 minutes in each room the robot will be able to kill germs that cause infections.
Check out his personality and post your ideas for names in the comments below! We will put the final choices up for voting on social media next week!