4/23/18blog post
increasing usage of e-cigarettes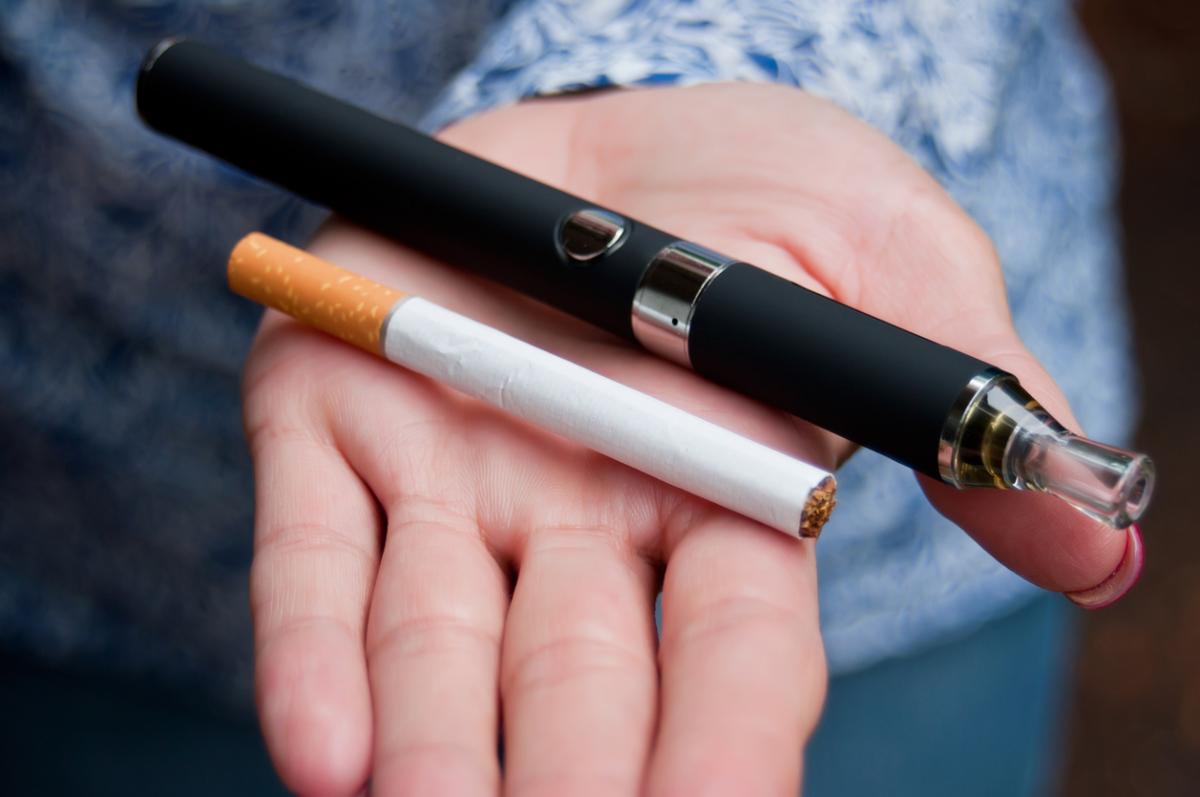 It's time for parents to fight back against the e-cigarette companies.
There have been some significant victories against the tobacco industry, even though almost half a million Americans die each year from tobacco-related illnesses. That's 10 times the number of deaths associated with opioid overdoses.
There was a time when the industry manipulated us into thinking that its product was fashionable and safe, rather than stupid and dangerous. Cigarette ads proclaimed that smoking was "just what the doctor ordered" and was great to "keep a slender figure."  One ad had the audacity to say, "People are always telling me that smoking causes low birth weight. Talk about a win-win-win!  An easy labor, a slim baby, and the Full Flavor of Winstons!"
It took about 30 years for our kids to fully appreciate the dangers of this drug. In the mid-1970s, about 25 percent of our high school seniors smoked regularly. Daily smoking among our older teens has now decreased to 5.5 percent.
However, misperceptions about the safety of e-cigarettes have resulted in increasing usage among our kids. While devoid of tar and carbon monoxide, e-cigarettes deliver a nicotine mist that is dangerous for our kids.  
E-cigarettes are being marketed as a fun, tasty and safer alternative to smoking.  Here is what you need to tell your teen about this dangerous habit.
Ninety-eight percent of smokers began during their teen years, so the industry has an incentive to target younger consumers.  
E-cigarettes are being marketed to a youth population. A 2014 congressional report identified practices, such as giving away free samples at rock concerts, sponsorship of motor sports competitions and using social media ads directed to youth.  The flavored nicotine mist is particularly appealing to kids.  This approach is working. Teens are now more likely to smoke e-cigarettes than tobacco, with about 16 percent of high school seniors reportedly having used e-cigarettes in the past month.  
E-cigarettes are dangerous. They are designed to deliver a mist of nicotine, without the dangerous chemicals associated with cigarettes. However, a recently published study in the journal Pediatrics analyzed the urine and saliva of teen e-cigarette smokers and claimed that the "volatile organic compounds we identified are carcinogenic."
E-cigarettes can be an entry point to smoking tobacco.  Another research study published in Pediatrics determined that teens who began using e-cigarettes were three times more likely to progress to smoking tobacco than non-users.  
We were misled by the tobacco industry for many years about the dangerous effects of smoking tobacco. This is a matter of our kids' health and safety. Don't let your teens be victimized by yet another industry trying to exploit our kids.