8/24/20blog post
creating a comfortable online school set up
tips for keeping your child comfortable while distance learning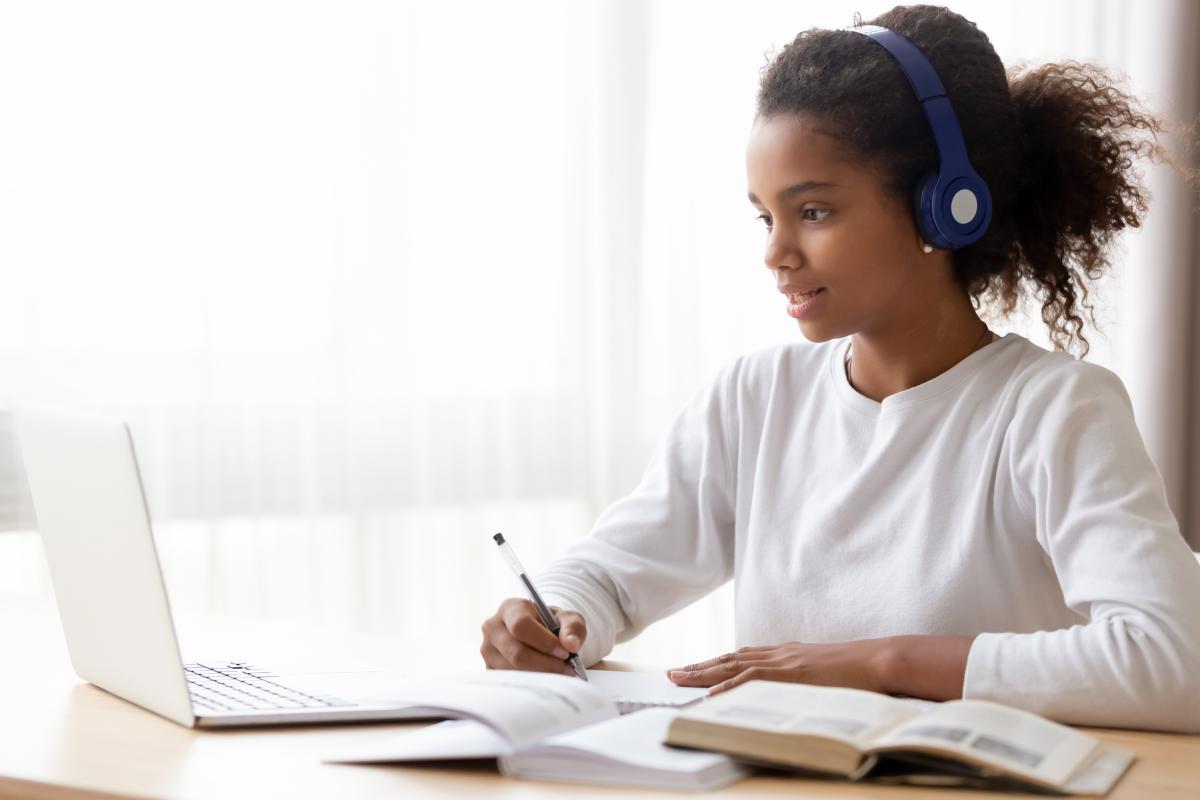 Distance learning. Online school. Virtual classroom. Whatever you call it, the school year is going to look different for many kids that will not be returning to school in-person.  
Even though parents may not be buying backpacks and lunch boxes, there are still things that you can do to make your child as comfortable as possible while learning at home. Janet Squires, manager of rehabilitation at Dayton Children's, offers some tips to set your kid up for success as they start their school year from home: 
what is the best set-up for kids when they're doing distance learning this school year? 
Find a quiet space away from distractions of other family members or electronics, like a TV 

Use a table and supportive chair with back and foot support, so the child's feet can be flat, with hips and knees bent at a 90-degree angle 

The table should be at a height where their elbows can rest with 90-degree bend (avoid "hunching" over table) 

Have supplies, such as pencils, nearby in an organized space or storage bin  
what are some items that parents can repurpose or purchase to help their child be comfortable and safe as they do their school online? 
If your child is small, you can use an old chair and trim the legs to create a chair that is better sized for the child's height with their feet supported on the floor. If using a regular chair, use a box, hardcover book or small stepstool to place under their feet. A pillow behind the back can help if the chair is too deep. 
Parents don't have to spend a lot of money. Basic items such as a pencil pouch works well to hold all of their writing and coloring utensils. And, a dry erase board is nice to have in order to practice math and writing. Having a comfortable pair of headphones can also help if kids will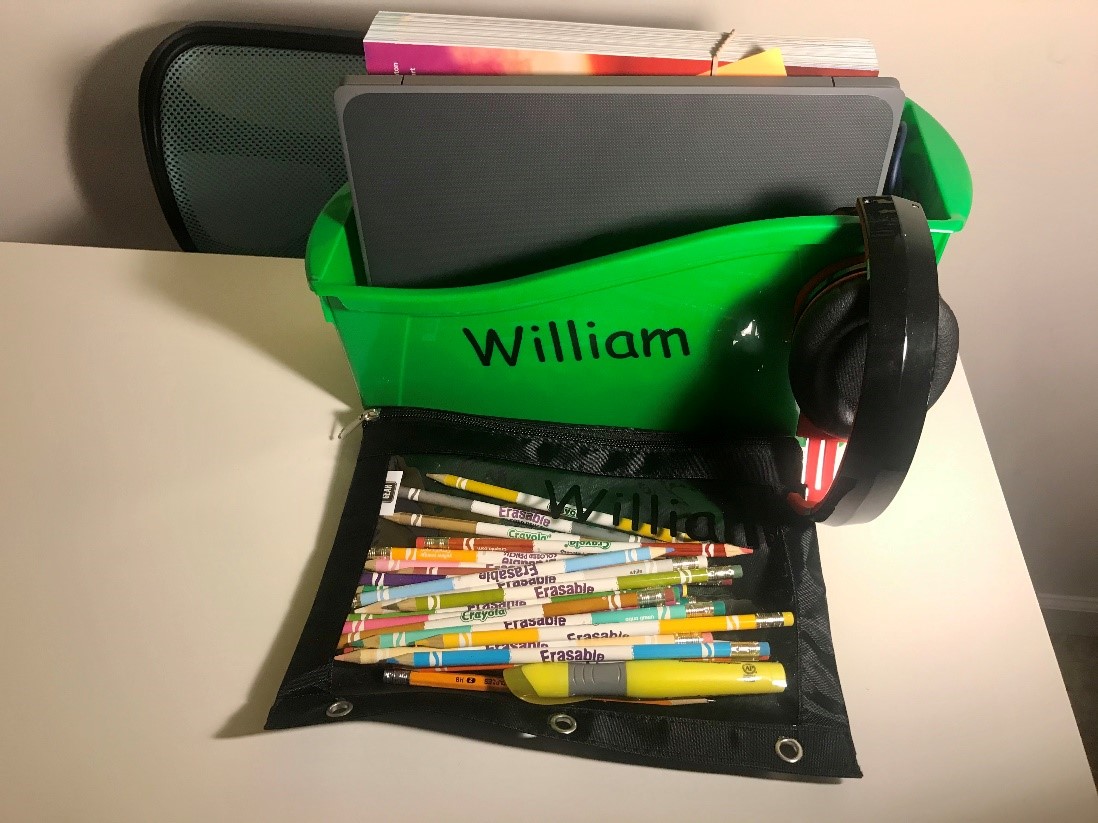 be sharing the space. 
how often should kids be taking breaks from their online schoolwork?  
Scheduled breaks depend on the child and their age. It may help to offer a break or reward after the completion of a specific academic task. Sometimes a fun jumping game, a dance to a favorite song, or rolling up in a blanket will re-energize your child to prepare for the next activity. A little drink of juice or water is important to stay hydrated and sucking through a straw can help to "organize" your child for the next activity 
Plan for a regular lunch break at the same time each day so your child can count on this time. Make lunches fun as well as nutritious, so your child looks forward to this break. 
what exercises or stretches can a child do if they're stiff or sore after a day of online schooling  
To stretch out at the end of a long school day, kids can try: 
Back stretches (laying on their back with knees pulled toward their chest) 

Deep pressure to the arms and shoulders, such as a wheelbarrow position laying across chair or ottoman 

Airplane stretches (lay on tummy and lift chest and arms like an airplane and hold for 10 seconds) 

Kids might also enjoy a sensory exercise, such as a "crash pad" to flop on cushions removed from the couch and placed on floor