3/2/17blog post
7 tips on reading with kids in honor of Dr. Seuss' birthday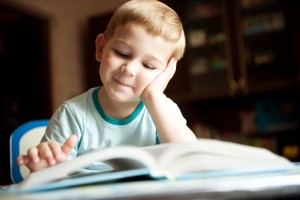 Thursday March 2 is the birthday of Dr. Seuss! And "Oh the places you will go" by reading!!!
AAP recommends you begin reading with your child almost from the moment of conception. By sharing the act of reading you are engaging in quality "time in" with your child, a technique for positive parenting. You are allowing them to connect with you in a positive way by sharing your time and they will associate that warm fuzzy feeling to the activity of reading. This helps to develop an interest in reading, which may lead to a lifelong commitment in reading.
Early and frequent reading with your child will help you to establish good routines, especially bedtime routines. Make reading a story part of your quiet time before lights out to help your children wind down and get ready for bed. It is a great calming technique any other time that things are winding up and you need to calm them down. The favorite in our house was Goodnight Moon when my children were very young. There was something mesmerizing with the rhyming words and we would soon find them fast asleep. Now that Audrey is in second grade she likes to read books to herself and sometimes to us and even her little brother. We find that Ethan really enjoys books as well in kindergarten and is enjoying reading and listening to books. We have discovered a love for audiobooks that we access through our smartphones via apps or connection with the local library. A particular favorite of Ethan's recently was the Because of Winn Dixie. We listen to audiobooks on road trips, bedtime, or even during our times of waiting.
Reading is a quiet activity that you can teach your children to do by themselves, with each other or with you. Reading is a handy activity that requires no batteries and can travel with you.
Here are a few more tips to keep books at your fingertips so they are accessible and ways to use them to help your child develop.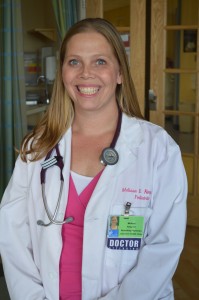 Read fiction and non-fiction with your children. Take the opportunity to both expand their imagination and teach them about real world events, places and people. To get ideas about what non-fiction to read, use the calendar or your vacation ideas.
Don't forget to check out your local library as a resource and also for reading times! Go ahead, be off on your way to soar to great heights by reading!
By: Melissa King, DO "Dr. Mom Sqaud"
Dr. King is a pediatrician in the Children's Health Clinic at Dayton Children's and the mother of two kids. As part of the "Dr. Mom Sqaud," Dr. King blogs about her experiences as both as doctor and a mom and hopes to share insight to other parents on issues related to both parenting and kids health. Learn more about Dr. King.