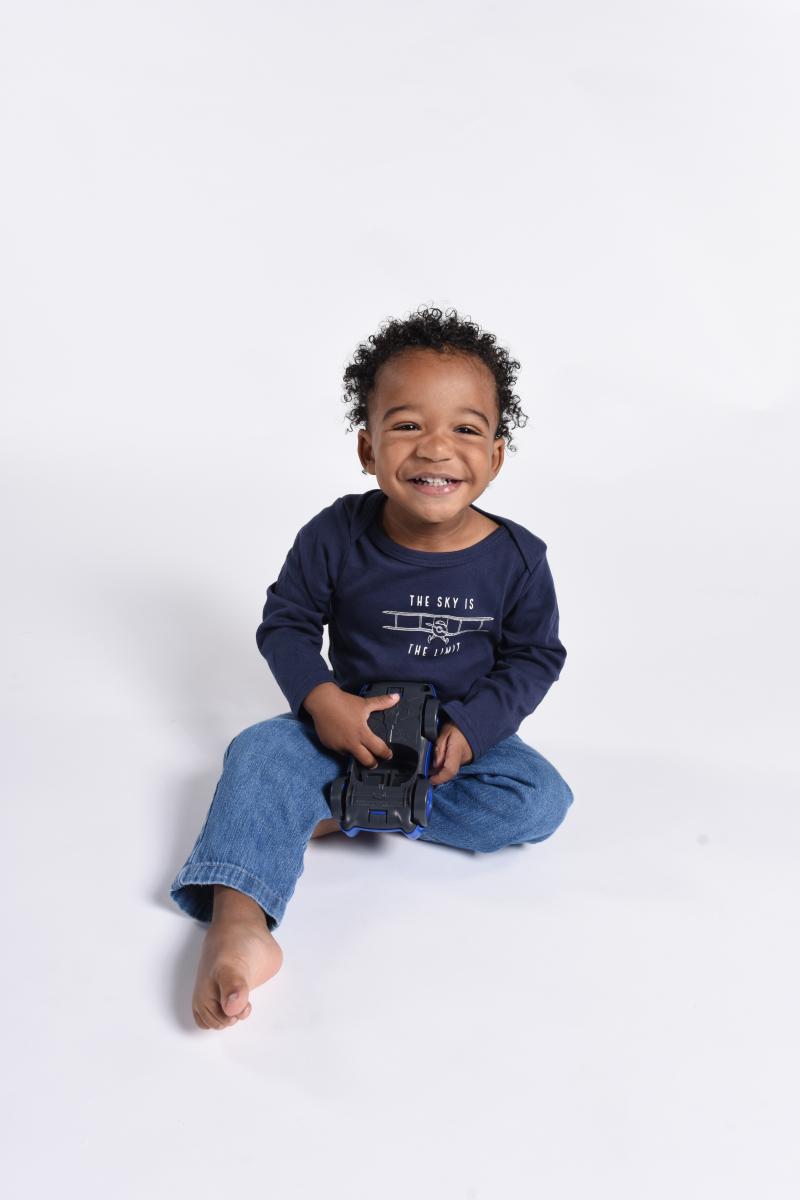 There are times in our lives when it seems the stars simply align. Everything that needs to happen falls into place. For the Cooper family, that moment of fate meant their usual obstetrician was out sick and another filled in.
At 34 weeks pregnant, Khalea Cooper was at her regularly scheduled OB/Gyn well-check. It was her second baby, so she felt pretty confidant that she knew the ropes by now. The substitute doctor measured her stomach, judging how the baby was growing. She seemed concerned. The baby was abnormally small, she said. Khalea's regular OB/Gyn had not mentioned this at her appointment a few weeks prior. The new doctor strongly recommended an ultrasound as soon as possible, but it would be five days before they could get an appointment.
Khalea made the appointment and went home. That feeling of concern lingered. Just two days later, it was late at night and Khalea was trying to sleep, but that feeling wouldn't go away. She told her husband, Michael, that they baby hadn't moved in more than an hour. This baby was usually active day and night – it was strange that he wasn't moving. She had to get up early for work and thought about just going back to bed. But there was that feeling… she called the OB/Gyn's office instead, telling them what was going on. The doctor on call told her to go to their local emergency department, just to be safe.
Khalea, Michael and their 1-year-old son (also named Michael) arrived at the ER around midnight and the team took Khalea in for testing. 20 minutes later, a doctor told the family they needed to perform an emergency delivery. They whisked her to the delivery room while Michael took their son home for his mom to babysit. "I was gone for 30 or 40 minutes," he recalls. "When I got back to the hospital, the doctor came out and told me my son was born."
The neonatal physician broke the news to the parents that baby Mason was very sick. He was struggling to breathe; his blood platelets were low; his blood sugar was too low. They weren't sure what exactly was wrong with him, but he needed to be transported to Dayton Children's Hospital right away.
"I will never forget the words that doctor said to me that night," says Michael. "He said, 'I don't think he's going to die… but I don't know for sure.'"
For a family who had gone through nearly an entire pregnancy believing their new baby was perfectly healthy and normal, everything suddenly flipped sideways. They were told that if Khalea had gone back to bed instead of going to the ER, Mason would not have survived the night.
At 7 a.m. the next morning, Mason was on his way to Dayton Children's newborn intensive care unit (NICU). Michael had to decide whether to stay with his wife, who was recovering from the delivery, or his sick newborn. Khalea told him to go with Mason. He needed his dad more than she needed her husband.
"Every single day during our NICU stay, the doctors told us we were taking things one day at a time," says Michael. "That ended up being 45 days."
They learned that there had been an undiagnosed problem with the placenta while Mason was in the womb. He wasn't getting enough nutrients, causing him to fail to grow properly, and resulting in complications in nearly every system in Mason's body – his heart, kidneys, endocrine, blood cells – all were impacted.
"Every one of those issues was resolved by the end of his hospital stay," says Michael. "Mason is 2 now and has no continuing medical issues or diagnoses other than a slight speech delay."
Michael credits all this to the incredible care team at Dayton Children's, God, and the stars aligning on that fateful doctor's visit more than two years ago.
"Dayton Children's was amazing," he recalls. "The care they took of Mason was exceptional, and also the care they took of me and my wife. We took turns staying with Mason and being home with our older son. The care team made sure we had everything we needed. They rocked Mason at night and made a photo book for us to take home after he was discharged that was filled with photos they had taken during his stay. I don't know if they do that for all of their patients, but it was so special to us."
Mason recently visited Dayton Children's again. This time, he wasn't there for an emergency, or even a check-up related to his scary first few months. He was at the hospital for a regular eye doctor appointment.
Michael wrote an emotional facebook post that day: "I wasn't prepared for this today and had no idea I would find myself standing in the lobby fighting back tears and just taking the time to enjoy the sight of my son running around the place that brought us so much fear just a few short months ago. After all that he's been through, Mason is a fighter! That's why I call him 'Champ!' He's smart, inquisitive, stubborn, loving, and so much more."