05/17/19 event
Day of Caring
Friday, May 17, 2019 | 6:00 a.m. - 11:00 p.m.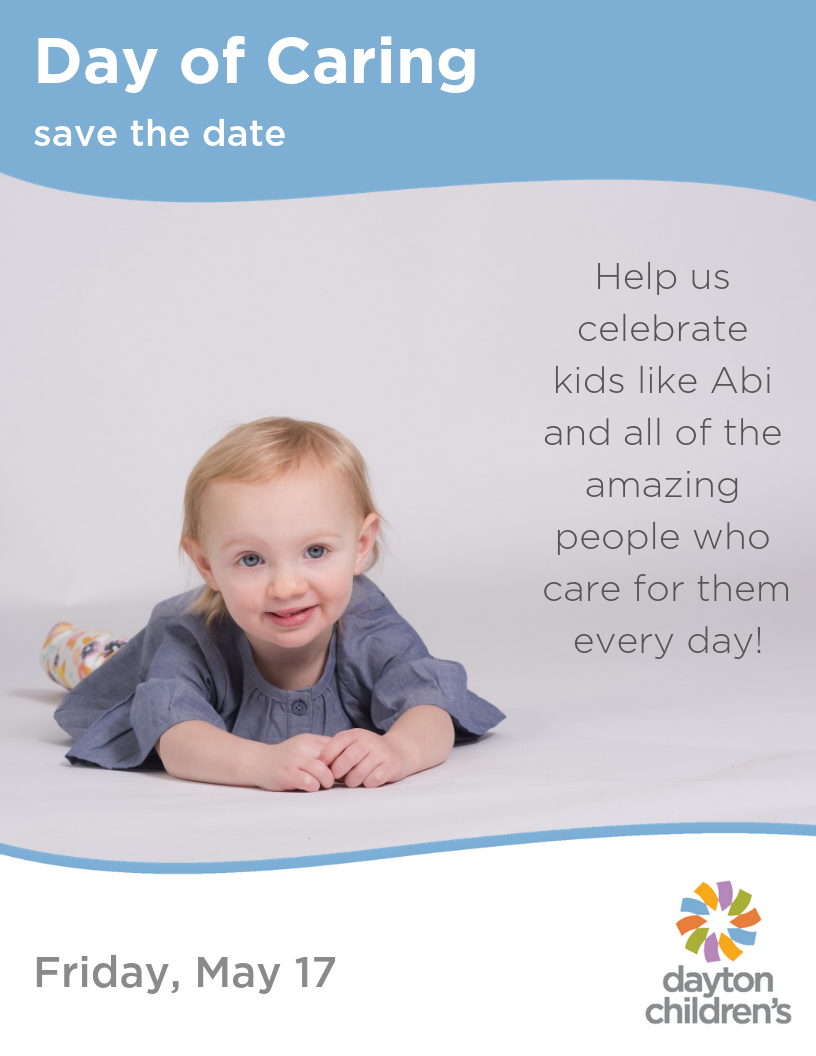 On May 17, Dayton Children's will hold its 2nd annual Day of Caring. It's a special day when we celebrate our kids and all of the amazing people who care for them every day. It's a chance for us to tell some of their special stories, thank caregivers for their dedication, and come together as a community in support of the 350,000 kids who depend on Dayton Children's each year.
One simple way you can get involved is by sending a note to a special caregiver who has touched your life. If you can't think of one special person, you can send a note to "any caregiver" and we will be sure that a deserving nurse or clinician receives your message of gratitude. A link to send cards online will be available soon!
For every card sent, our partner, Evenflo, will donate $1 to Dayton Children's, up to $5,000!
Look for…
Special patient and caregiver stories on Facebook, Twitter and Instagram
Fun photos and social media posts from Miracle Nation, our online ambassador team
Caregiver spotlights and messages of thanks from patients