because kids want to be kids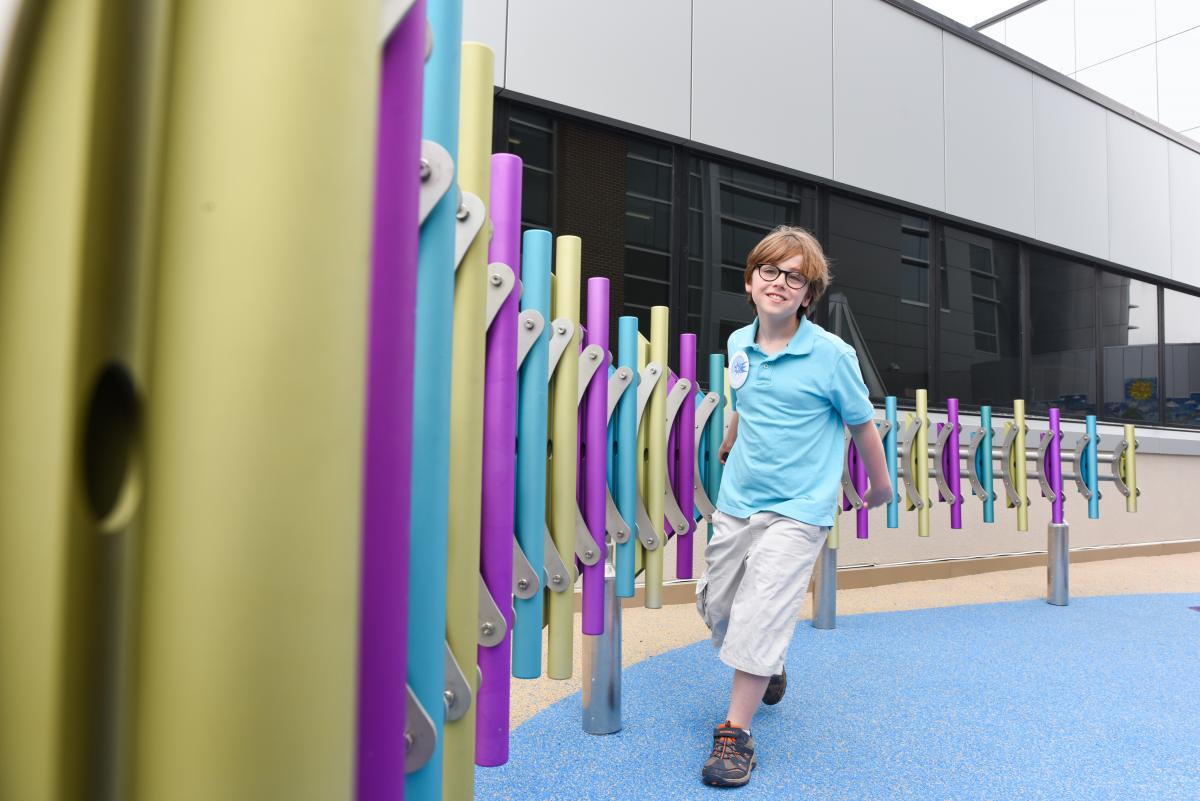 Dayton Children's has child life specialists as part of the care team. Child life specialists are pediatric health care professionals who work with children to help them cope with the challenges of hospitalization, illness and disability. They provide children with distraction techniques during select procedures, age-appropriate preparation for medical procedures, coping strategies and play activities.
main campus
For patients and their siblings, there are play spaces throughout the main campus for your convenience. Play areas are located on each floor. However, all units throughout the hospital have toys, games and books for children. All children should be supervised by a parent or guardian while in the play areas.
We also offer the SkyDeck on the 4th floor of the patient tower. This outdoor space is open sunrise to sunset. One side is open to all visitors and the other side is open to our hematology and oncology patient families. 
The Children's Garden
The Children's Garden is located across Valley Street from Dayton Children's main campus. Visitors to the garden are greeted by a giant caterpillar welcoming children and families to this whimsical wonderland to play and learn about the natural world. Additional accessible entrances are along Valley Street.
In the garden, a massive green slide, an intricate orange rope-climbing jungle gym and wooden climbing posts encourage children to challenge themselves. A sundial tells the time and an animal pathway takes through kids a maze of fun. Raised garden beds, an orchard and sensory garden also help children connect with nature using all of their senses. The garden has a variety of activities that appeal to varying levels of ability, ages and comfort with nature.
The garden is accessible to patient families and our Greater Old North Dayton neighborhood and City of Dayton residents.
To ensure the Children's Garden remains a safe place for all children to play and explore, please abide by the following rules:
All children should be accompanied by an adult.
Weapons and smoking are not permitted.
Skateboards, bikes, rollerblades or scooters are not permitted.
Pets, with the exception of service dogs, are not permitted.
Proper footwear is required.
Playground equipment can get hot. Please check before playing.
Do not pick, collect or eat plants or fruit.
Park closes at sunset.
Use at your own risk.