comprehensive care for kids with sickle cell disease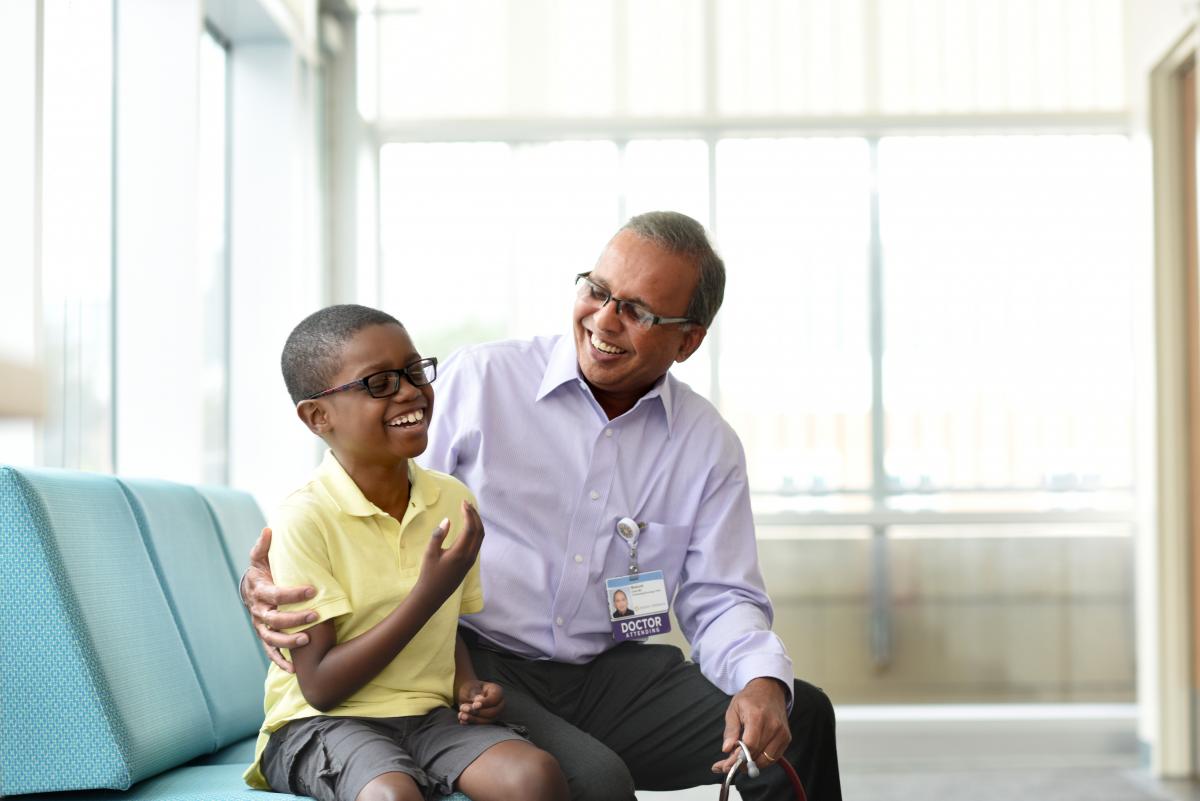 Dayton Children's is the only facility in the area to provide comprehensive care for infants, children and teens with sickle cell disease, sickle cell trait, thalassemias and other hemoglobin variants. Our program is called the West Central Ohio Comprehensive Sickle Cell Center, one of six that is funded by the Ohio Department of Health to provide care for children with sickle cell disease and support for their families.
The center is staffed exclusively by Dayton Children's personnel. Our team includes a pediatric hematologist/oncologist, sickle cell nurse coordinator, social worker, dietitian, genetics counselor, newborn screening coordinator and outreach coordinator. These caring individuals serve patients and families in a compassionate, culturally sensitive and coordinated way to ensure the best quality of life possible.
our services include:
Evaluation, diagnosis and treatment
Hemoglobin counseling and testing
Newborn screening follow up
Participation in clinical research
A patient/family support group
Ongoing education and outreach for schools and professionals
Collaboration with other sickle cell programs in the community
Transition from pediatric to adult care
Advocacy for adults with sickle cell disease
what is sickle cell disease?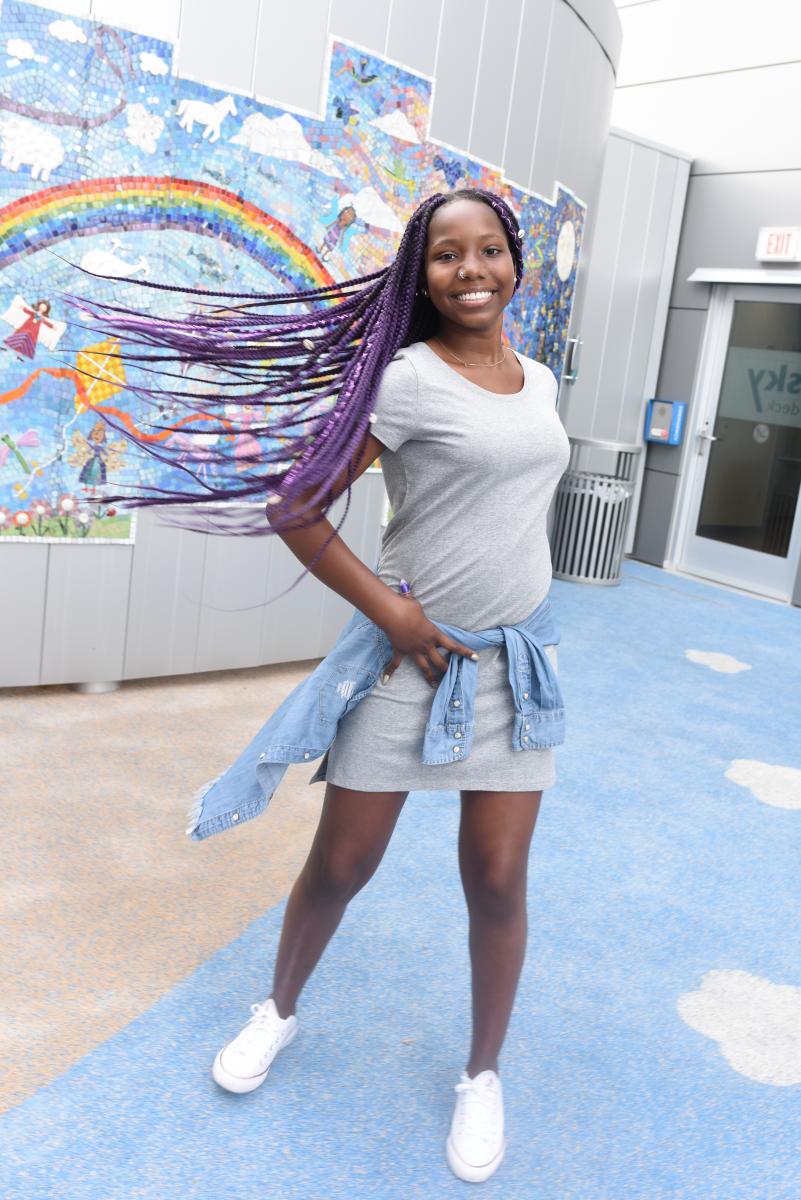 Sickle cell disease is a group of serious, inherited disorders in which the body makes "sickle-shaped" red blood cells. These cells are shaped like a crescent instead of like normal red blood cells, which are round. Sickle cells are stiff and sticky, and they tend to block blood flow in the blood vessels, which can cause pain and organ damage, and increase a person's risk of infection.
Sickle cell disease is inherited, and there is no universal cure. However, treatments are available to help with the symptoms and complications of the disease. With proper care and treatment, many people who have the disease can experience a good quality of life much of the time. For a small number of people, stem cell transplants may offer a cure.
Ohio newborn screening program for sickle cell disease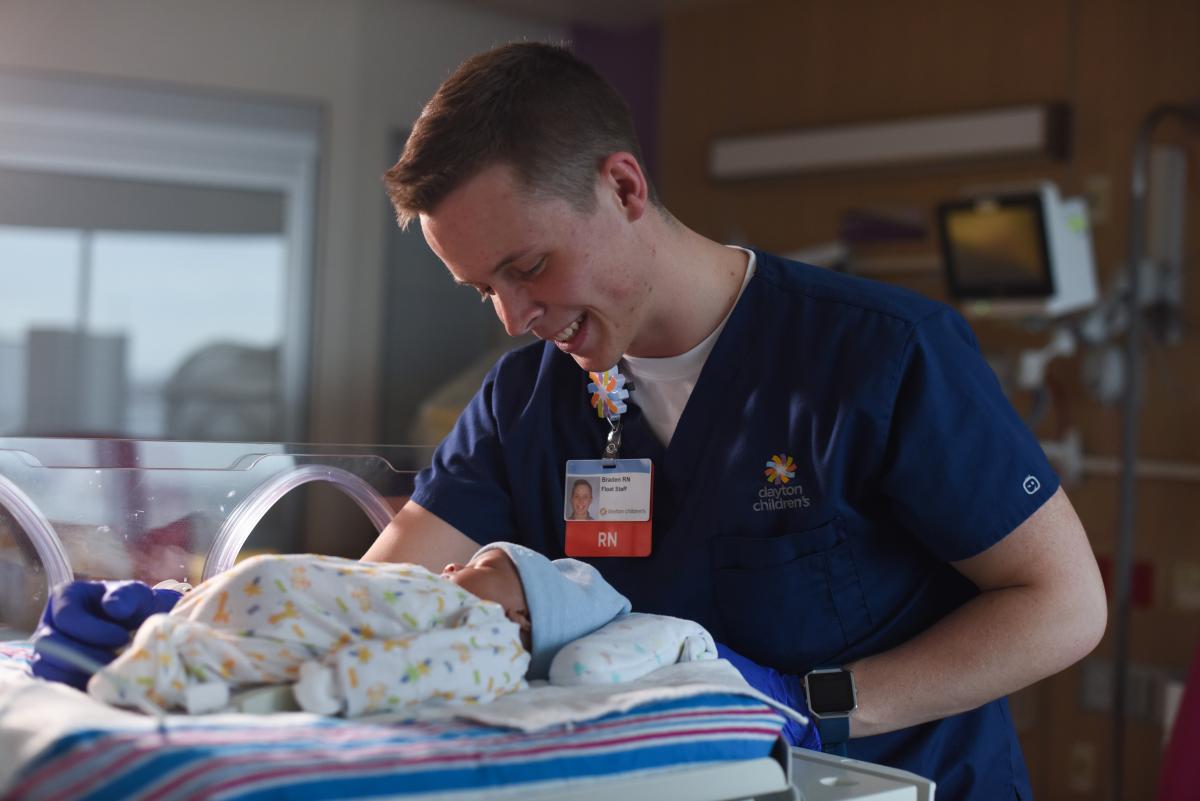 All newborns in Ohio are tested for abnormal hemoglobinopathies. A positive result can mean that the child has a form of sickle cell disease or a hemoglobin-trait.
If your child tests positive for sickle cell disease and you live in the Dayton Children's service area, your pediatrician will refer you to us for follow up.
During your first visit, our team will:
Perform another test to confirm the initial test results
Provide genetic testing and counseling for parents
Provide education about sickle cell disease
Talk about a plan of care
After this initial visit, we encourage families to return to the clinic every two to three months for monitoring. Over time, these appointments are scheduled less frequently.
your child's care: what to expect
During routine visits to the clinic, children see our pediatric hematologist and nurse coordinator. Our team can make arrangements for appointments with our social worker, psychologist or dietitians as needed.
Each year, we schedule a comprehensive appointment, which involves additional lab tests and imaging studies to help the team monitor the child's condition.
The treatment for sickle cell disease can include:
Pain management
Medication
Blood transfusions to replace sickle blood cells with normal blood cells
Rest
Warm heat
Increased fluid intake
Healthy diet
Parents are a very important part of our team. They can call during regular clinic hours for any reason. An actual person will answer—no "button pushing" required! If a concern arises after hours, parents can call the hospital operator and ask for the hematologist/oncologist on call. Also, we provide training for parents to help them manage their child's care from home.
Our clinic offers same-day and next-day appointments for urgent concerns.
family support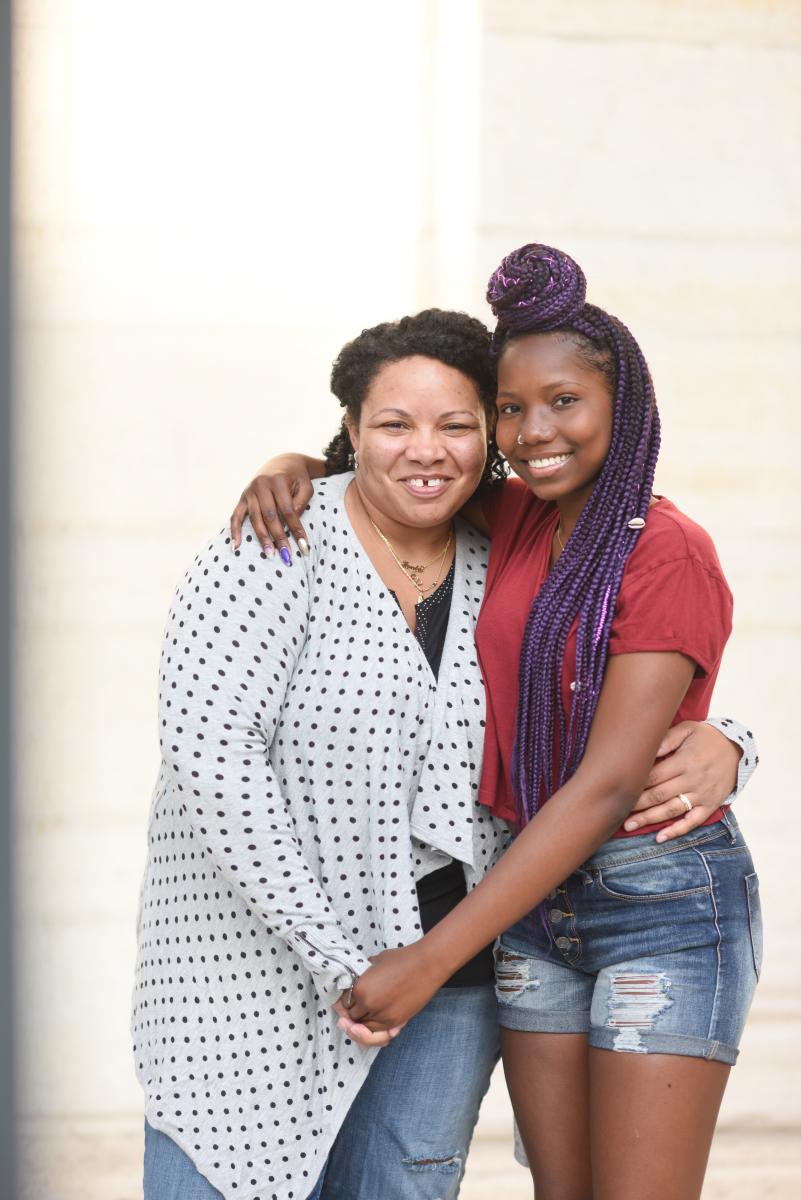 When a child is diagnosed with sickle cell disease, the whole family is affected. We offer many programs to support and encourage families. These include special events including; retreats, parties and a holiday program. We let families know about community-based support groups, sickle cell awareness events and organizations that offer special experiences for kids with chronic health conditions.
We also can work with school nurses and provide educational classes for teachers and other school personnel.
Check out the family support resource directory.
transition to adulthood
Our team helps prepare patients for the day that they will be living independently and managing their own health challenges. This means:
     Helping them be their own health advocate from an early age
     Teaching them how to care for their symptoms
     When the time comes, referring them to a local hematologist/oncologist who specializes in caring for adults with sickle cell disease
     Helping them obtain their own health insurance when needed