4/8/19news article
Panera Bread's 'Pieces of Hope for Autism' cookies benefit Dayton Children's
all proceeds from April 8 - 14 cookie sales support autism program
Covelli Enterprises, the largest franchisee of Panera Bread, is partnering again with Dayton Children's Hospital during the month of April through the launch of its 'Pieces of Hope for Autism' cookie campaign in honor of Autism Awareness month. Monday, April 8 through Sunday, April 14, 100% of the proceeds from all 'Pieces of Hope' cookie sales will be donated to the cause. The puzzle piece cookie has been specially designed to represent the symbol for autism and will be sold in all 13 cafes in the Dayton area.
Last year's 'Pieces of Hope' cookie campaign resulted in a $35,000 donation to Dayton Children's autism diagnostic center.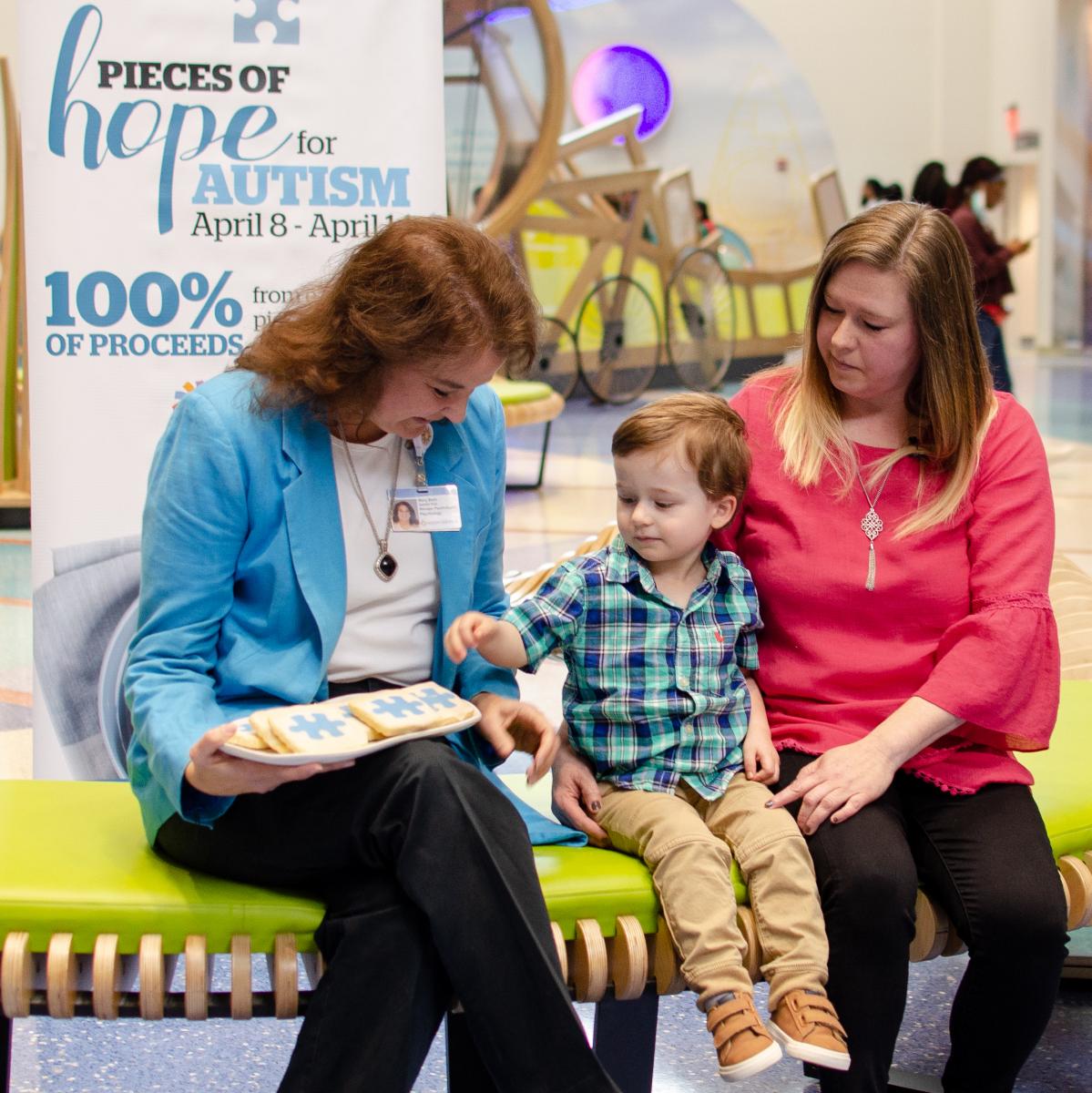 Dayton resident, Wendy House, knows firsthand how important these donations are for the autism diagnostic center. Her son, Cash, was officially diagnosed with autism in December 2017 at just 19 months old. Through the support of the center she has been able to get connected to the resources she needs to help Cash progress developmentally.
"When we first received the diagnosis we were crushed," says Wendy. "But since we were able to catch it so early, the doctors gave me tons of hope and he is already making huge strides. He's the hardest working 2-year-old I've ever met."
Throughout the month of April, Panera Bread will also fundraise for the cause through its Covelli Cares Round Up program that allows customers the option to "round up" their order total to the nearest dollar amount to support local non-profit organizations.
"The funds raised by the community through the 'Pieces of Hope for Autism' campaign make a tremendous impact on improving the experience at the hospital for children with autism and other developmental and behavioral disabilities," says Mary Beth DeWitt, PhD, pediatric psychologist and manager of the psychology division at Dayton Children's Hospital. "We have been able to purchase sets of tools, toys and distraction aids as well as train more staff in techniques to reduce the stress of coming to the hospital or the emergency department."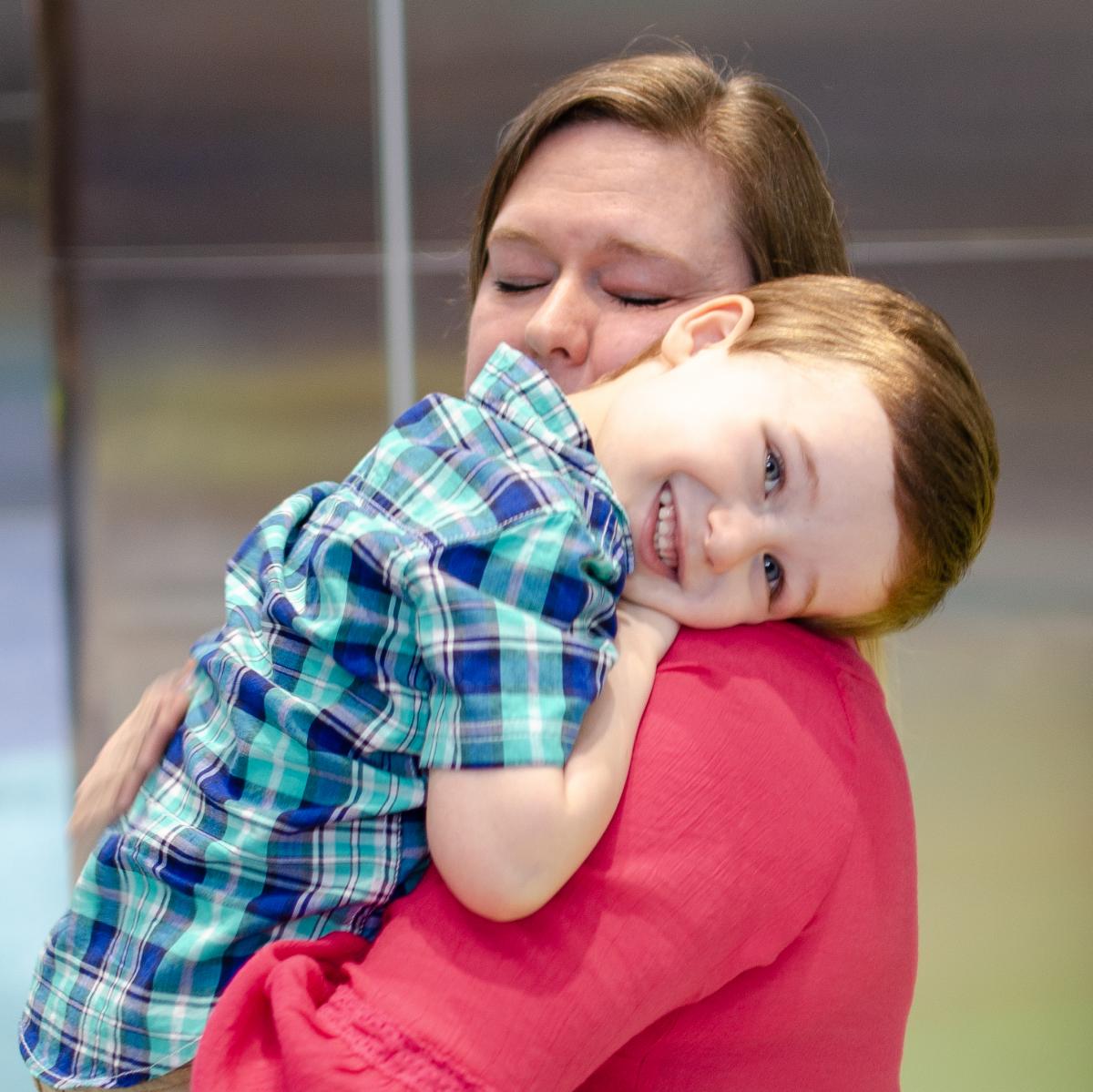 "Even though autism has such a stigma it can open your world to a lot of joy," says Wendy. "When you have a kid with autism and can get into their world and see what they see it gives you a different outlook. He has no judgment. He just loves people for the fact that they are there. He has an awesome attitude and brings our whole family a ton of joy."
Since 2010, Covelli Enterprises has donated more than $2 million in the areas it serves to support various autism organizations, schools, and centers in providing services, scholarships, research, treatment, advocacy, and resources for families.
 "The 'Pieces of Hope for Autism' campaign is our largest company-wide initiative that we host every year. It involves more than 315 participating Panera locations in eight states and the hard work of more than 450 bakers to create these special, life-changing cookies," said Sam Covelli, Owner/Operator of Covelli Enterprises. "We put everything we have behind this one-week campaign because our cookies have made such a significant difference for our partners and those with autism within the communities we serve."
Panera Bread is encouraging 'Pieces of Hope' campaign supporters to share photos of their cookies on social media using #everycookiecounts. Cookies may be pre-ordered online at www.covelli.com/autism.
The puzzle piece cookie is sold only in Covelli-owned and operated Panera Bread cafés each year. The cookie consists of Panera Bread's famous shortbread topped with sweet white icing and an edible sugar decal and is made completely free of any artificial colors, flavors, additives or preservatives.
About Covelli Enterprises
Covelli Enterprises operates 315 Panera Bread bakery-cafés in eight states. Headquartered in Warren, Ohio, Covelli Enterprises is the single largest franchisee of Panera Bread, LLC. In 2018, Covelli Enterprises donated more than $32 million to hunger relief agencies and non-profit organizations. www.covelli.com