3/6/23 news article
Dayton Children's new specialty care center welcomes its first children
"One-stop shop" features make appointments easy for families
Smiles are as bright as the morning sunshine as the first families arrive at Dayton Children's specialty care center on opening day.
Families coming from the new parking lot enter on the second floor and are greeted by staff at the welcome center to help them find their way. Layered wayfinding also makes it easy – whether it be by number, letter, color or icon of things that fly. For example, the teal paper airplane design marks this as the second floor.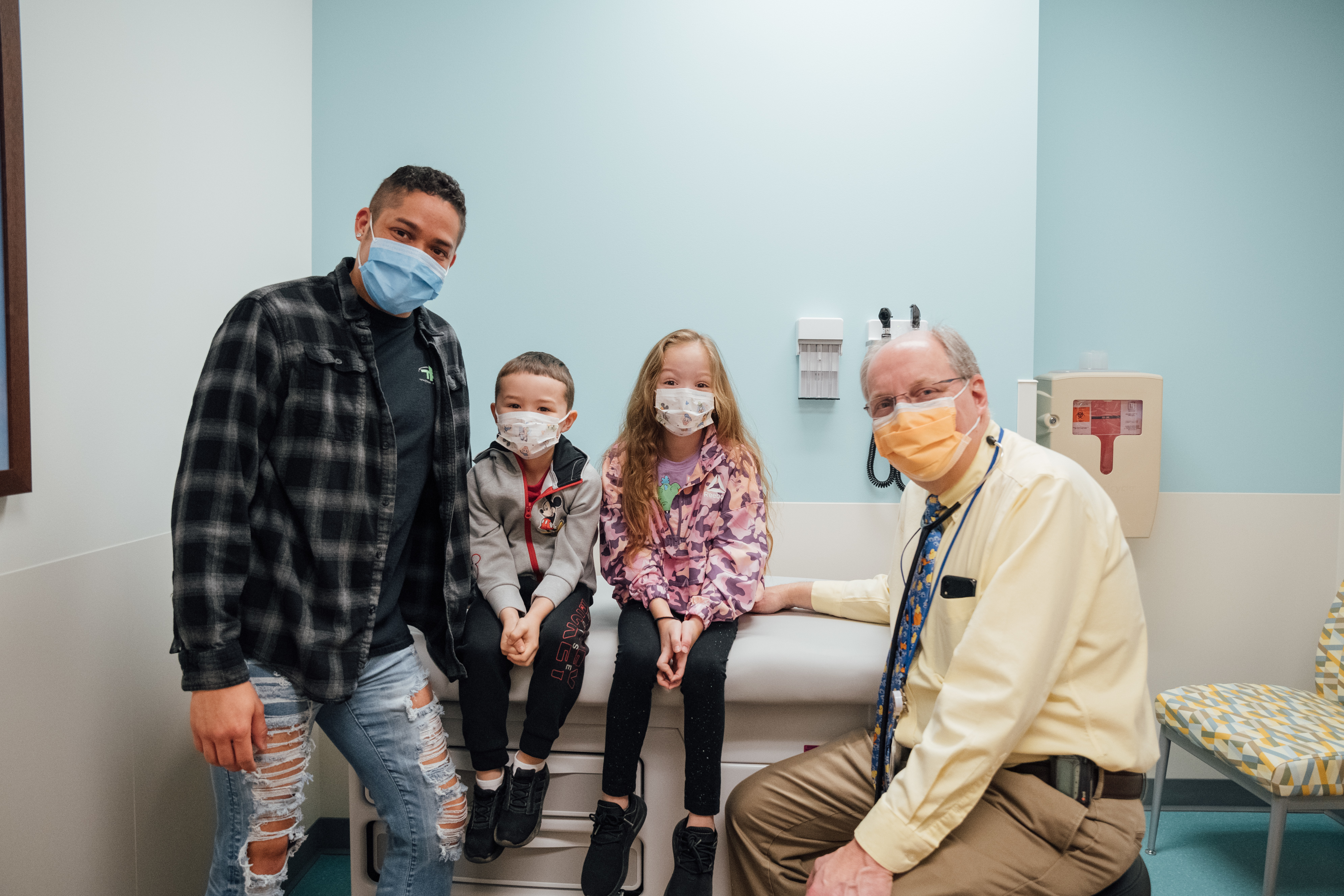 This area is all about convenience.
Registration for the day's appointments is easy and efficient. Any lab work or general imaging needed happens here. A specialty pharmacy provides the medications families need before they leave. For a little pick-me-up, the Up Café offers quick grab-and-go snacks and drinks.
On this level, families can see doctors in the following clinics:
Gastroenterology
Nephrology (kidney care)
Plastic surgery
Surgery
Urology
Families heading to appointments on the first floor will find a keen-eyed, orange owl ready to welcome them. It's the perfect image for the space that houses eye care. Here you will find the region's largest selection of kid-sized eyeglass frames, many of which are made onsite.
Physicians and providers located on this floor include:
Adolescent young adult medicine
Audiology
Cleft palate clinic
Eating disorder clinic
Ear, nose and throat (ENT)
Gynecology
Ophthalmology
Families will delight in this bright, whimsical "one-stop shop" to take care of all their child's medical needs from their appointment.
The second two floors of Dayton Children's new specialty care center will open on March 20.