1/9/13news article
Dayton Children's names vice president and chief medical officer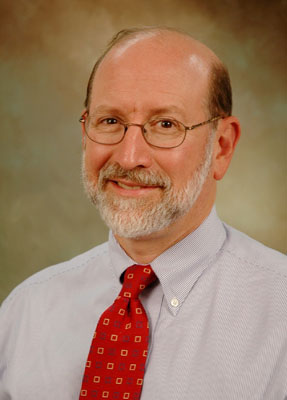 Adam Mezoff, MD, CPE, has been named vice president and chief medical officer at The Children's Medical Center of Dayton, effective March 18, 2013.  Dr. Mezoff, who was previously with Dayton Children's and now serves as a clinical director in the gastroenterology division at Cincinnati Children's Hospital Medical Center (CCHMC), will succeed Thomas Murphy, MD, MPH, who is retiring after serving in the role for more than 15 years.
"We are thrilled to have Dr. Mezoff rejoin Dayton Children's in this role.  He is a well respected physician leader with tremendous energy and vision who will work tirelessly to assure the children of our region have access to high quality, specialized care," says Dayton Children's President and CEO Deborah A. Feldman in making the announcement. 
As chief medical officer, Dr. Mezoff will oversee the medical directors and professional staff of Dayton Children's, medical and corporate education, quality and patient safety initiatives, research and clinical trials and implementation and use of the hospital's electronic medical record (EPIC).   
"I am thrilled to be 'coming home,' and excited about the opportunity to once again work with the skilled and dedicated team at Dayton Children's," says Dr. Mezoff.
Before joining Cincinnati Children's, Dr. Mezoff, a pediatric gastroenterologist, had led the development of Dayton Children's gastroenterology and nutrition support program as its director for 18 years.  He also served as a professor of pediatrics at the Wright State University Boonshoft School of Medicine.  From 2002 to 2006, Dr. Mezoff also served as the president and CEO of Wright State Physicians, a university-based, physician managed, multi-specialty group.
Dr. Mezoff joined CCHMC in 2009 and while there published numerous articles and abstracts and widely presented. In addition, he served as the inpatient Epic team leader and as well as the gastroenterology division clinical science improvement officer.  He received his medical degree from the University of Cincinnati and completed his residency and fellowship at Cincinnati Children's.  He is board certified in pediatric gastroenterology and is a certified physician executive. 
He and his wife, Maureen, live in Kettering, Ohio.  They have three children, Ethan, 30, Allison, 29 and Jordan, 27.
For more information, contact: 
Kelly Kavanaugh 
Director Marketing Communications 
Phone: 937-641-3666 
marketing@childrensdayton.org