3/8/19news article
Dayton Children's named one of the 2019 "Top 10 Nonprofit Companies for Executive Women"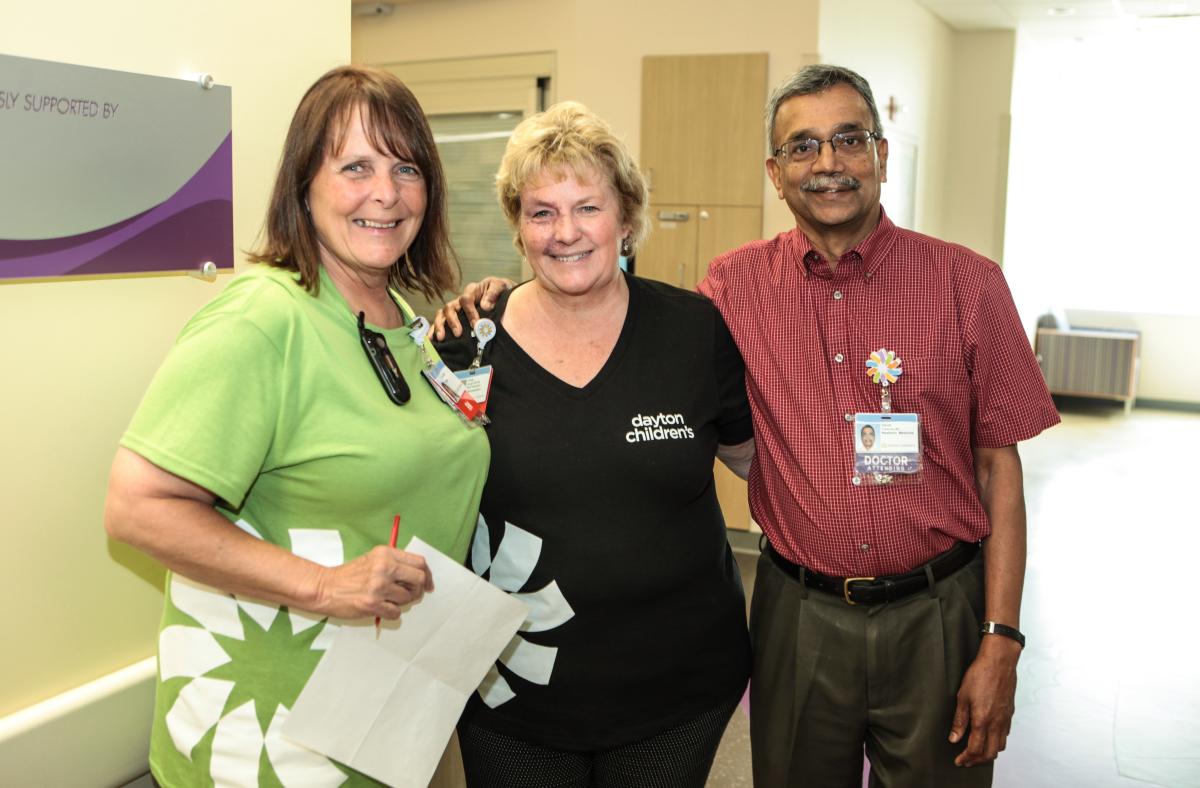 Dayton Children's has been named one of the 2019 Top 10 Nonprofit Companies for Executive Women by the National Association for Female Executives. NAFE and Working Mother continue to explore what keeps women from the top while highlighting the successes at these trailblazing organizations. The announcement is featured in the April/May issue of Working Mother and at workingmother.com.
The list recognizes U.S. nonprofit organizations where there is a strong focus on best practices that demonstrate effectiveness in moving women to senior ranks, including mentoring, sponsorship, involvement in employee-resource groups and leadership-development training. The list also highlights company benefits, including flexibility, corporate culture and CEO involvement in advancing women.
"I started here at Dayton Children's Hospital as a clinical nurse and have been empowered to add my voice to decision-making and become a leader throughout my career here," says Cindy Burger, MS, RN, vice president and chief experience officer. Cindy is now responsible for employee experience (human relations), patient and family experience, facilities and public safety. "In my current role, I am dedicated to making sure we provide more opportunities to women in every area of our hospital, as technology and culture change the workplace and home life."
This honor is especially important at Dayton Children's, which owes its origins to the dedication and drive of women leaders. In 1908, Annae Barney Gorman started the Barney Community House to offer physical and occupational therapy to handicapped children – similar to what she saw in New York while working as a Red Cross volunteer during World War II. That would evolve into a convalescent hospital for children with polio. Then thanks to the crusade of Elsie T. Mead in the 1960s, Dayton Children's was officially dedicated as a full-fledged children's hospital.
Today, Dayton Children's workforce is 82 percent women. Nearly half the C-suite are female executives. The hospital supports working mothers with generous parental leave and support upon return to work, including 19 lactation rooms.
"In 2019, a woman's journey up the corporate ladder still differs from a man's, but the Top Companies stand out in their application of remedies," says NAFE president Dr. Betty Spence. "They are models of how to progressively move women into senior roles, as reflected in their strong representation in the leadership ranks."
The NAFE Top 10 Nonprofit Companies for 2019 are:
Bon Secours Virginia Health System
CareFirst BlueCross BlueShield
Children's Healthcare of Atlanta
CSAA Insurance Group
Dayton Children's Hospital
H. Lee Moffitt Cancer Center & Research Institute
Horizon Blue Cross Blue Shield of New Jersey
Northwestern Memorial Healthcare
WellStar Health System
Yale New Haven Health System
about the methodology
The 2018 NAFE Top Companies application includes some 200 questions on female representation at all levels, concentrating on high-level women. The vetting process includes tracking access and usage of programs and policies that promote the advancement of women, as well as the training and accountability of managers in relation to the number of women who advance.
about NAFE
The National Association for Female Executives (NAFE), founded in 1972, serves members with networking, tools, and solutions to strengthen and grow their careers and businesses. Working Mother magazine publishes the annual NAFE Top Companies list. NAFE.com provides up-to-date information, a community for women in business, and access to member benefits. NAFE is a division of Working Mother Media, owned by Bonnier Corporation. NAFE contact: Stefanie McNamara, Stefanie.Mcnamara@bonniercorp.com, 516-729-9401