8/19/20news article
Dayton Children's Hospital, Nationwide Children's Hospital and CareSource bringing accountable care organization, Partners For Kids, to the Dayton region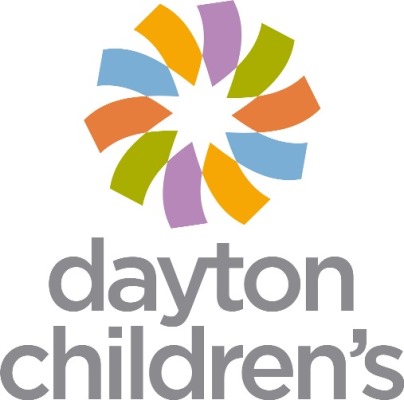 Today, Dayton Children's Hospital, Nationwide Children's Hospital and multi-state managed care plan CareSource announce the extension of their longstanding collaboration to improve the health of children by bringing Partners For Kids, a transformational accountable care organization (ACO), to the west central region of Ohio.
Dayton Children's has led this effort as the region's anchor pediatric institution. The hospital invited Partners For Kids to enhance Dayton Children's mission of the relentless pursuit of optimal health for every child within its reach, particularly those most likely to be at-risk for poor health outcomes. In this new collaboration, Partners For Kids will help coordinate the delivery of health services for 94,000 children enrolled in Medicaid managed care and covered by CareSource in Auglaize, Champaign, Clark, Darke, Greene, Mercer, Miami, Montgomery, Preble and Shelby counties. 
"We are proud to lead this expansion of our collaboration with Nationwide Children's and CareSource," said Deborah Feldman, president and CEO of Dayton Children's. "The children helped by Partners For Kids are some of the state's most vulnerable, and many are at risk of experiencing inconsistent health care. Through this partnership, we will strive to improve the wellbeing and health outcomes for these children."

CareSource helped bring Dayton Children's, Nationwide Children's and Partners For Kids together to introduce Partners For Kids into the west central region of Ohio. The health plan provides health benefits to nearly 670,000 Ohio children. CareSource aims to make population-level improvements through greater levels of integration and improved health care outcomes. 
"Our collaboration with these leading children's hospitals is an example of CareSource's commitment to continue to innovate our approach to value-based care, ensuring that children receive the right care, in the right place at the right time," said Steve Ringel, CareSource Ohio Market President. "We are committed to continuing this work to improve the health of children throughout Ohio." 
Partners For Kids, established by Nationwide Children's more than 25 years ago, has improved the health of millions of children in south central and southeastern Ohio by serving as a crucial link between health care providers, families, and Ohio's Medicaid managed care plans. Partners For Kids now supports care for 325,000 children in those regions, working in close collaboration with providers.
 
The Ohio Department of Medicaid provides insurance coverage for these children and relies on private Medicaid managed care plans such as CareSource to administer that coverage. Partners For Kids is an intermediary between the plans, providers and families, helping providers receive reimbursement and focus on preventive care and high-quality sick care. Partners For Kids has shown that its model can both improve health outcomes and save money.  
Partners For Kids engages with families of children who have complex needs and their providers to ensure all have the information and resources they need; offers quality improvement coaching and resources to providers so they can better offer preventive care and manage disease; contacts families to schedule well-visit appointments; creates medication prescription guidelines for providers; and leads many other initiatives. More information on how Partners For Kids collaborates with providers and families, along with the results of this work, can be found in the Partners For Kids Progress Report.
Dayton Children's will be Partners For Kids' hospital partner in the west central Ohio region, and Nationwide Children's will continue its relationship with Partners For Kids in the south central and southeastern regions.
"We are excited about this new partnership," said Sean Gleeson, MD, President of Partners For Kids. "The Partners For Kids model will enable Dayton Children's and the provider community to take a more active role in shaping the healthcare system for the children. We look forward to making a difference together for children in the Dayton region."  
Dayton Children's and Nationwide Children's have worked collaboratively for many years to care for the young people of their regions, including joint Urology, Heart and Cancer, Blood Disorder and Bone Marrow Transplant services – a collective relationship called the Ohio Pediatric Care Alliance, created in 2013.
"Our alliance continually shows that when we work together, the children and families of Ohio benefit," said Tim Robinson, CEO of Nationwide Children's. "Dayton Children's and Nationwide Children's learn from each other, and we build on each other's successes. Partners For Kids has shown for more than two decades that it can help some of the state's most vulnerable children."
about Dayton Children's
One of only 31 independent freestanding children's hospitals in the country, Dayton Children's is the region's only medical facility dedicated to children. Magnet-designated and recognized as a top hospital by U.S. News & World Report Best Children's Hospitals in orthopedics and pulmonology, the experts at Dayton Children's care for more than 350,000 children each year. Consistently recognized as one of the country's best and most cost-effective pediatric hospitals, Dayton Children's is home to the Wright State University Boonshoft School of Medicine, Department of Pediatrics and together with the United States Air Force shares the nation's only civilian-military integrated pediatric training program. For more children's health and safety information, visit our web site at www.childrensdayton.org. 
about CareSource
CareSource is a nonprofit, multi-state health plan recognized as a national leader in managed care. Founded in 1989, CareSource administers one of the nation's largest Medicaid managed care plans and offered a lifetime of access to care through health insurance, including Medicaid, Health Insurance Marketplace, Medicare Advantage and dual-eligible programs. Headquartered in Dayton, Ohio, CareSource serves nearly 2 million members in Georgia, Indiana, Kentucky, Ohio and West Virginia. CareSource understands the challenges consumers face navigating the health system and is transforming health care with industry-leading programs that improve the health and well-being of our members.
For more, visit www.caresource.com, follow @caresource on Twitter, or like CareSource on Facebook.
about Nationwide Children's Hospital
Named to the Top 10 Honor Roll on U.S. News & World Report's 2020-21 list of "Best Children's Hospitals," Nationwide Children's Hospital is one of America's largest not-for-profit freestanding pediatric health care systems providing wellness, preventive, diagnostic, treatment and rehabilitative care for infants, children and adolescents, as well as adult patients with congenital disease. Nationwide Children's has a staff of more than 13,000 providing state-of-the-art pediatric care during more than 1.6 million patient visits annually. As home to the Department of Pediatrics of The Ohio State University College of Medicine, Nationwide Children's physicians train the next generation of pediatricians and pediatric specialists. The Abigail Wexner Research Institute at Nationwide Children's Hospital is one of the Top 10 National Institutes of Health-funded freestanding pediatric research facilities. More information is available at NationwideChildrens.org.