11/2/21blog post
Dayton Children's to begin COVID-19 vaccine clinic for children ages 5 - 11 years on November 8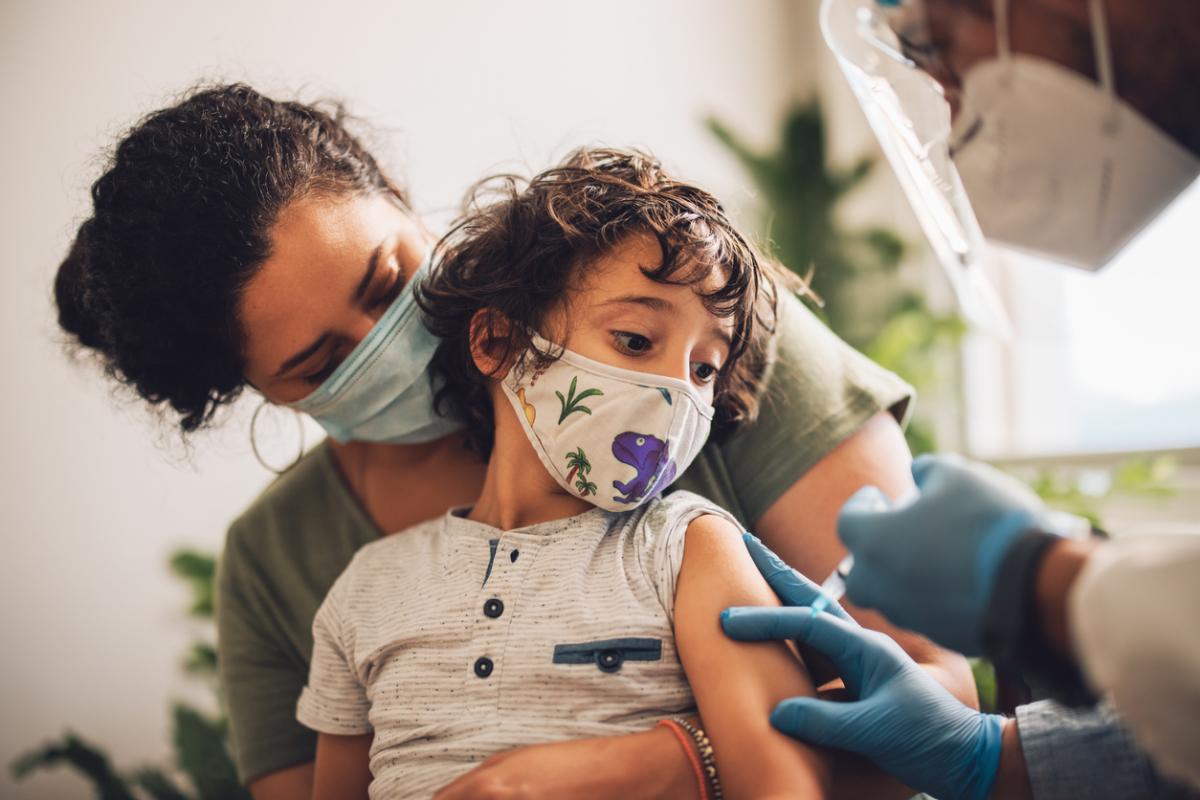 Dayton Children's Hospital received its first shipment of the Pfizer COVID-19 vaccine for 5 to11-year-olds today.
Starting Monday, November 8, Dayton Children's will offer a vaccination clinic specifically for the 5 to 11-year-old age group.
Beginning Monday, November 8, vaccine clinics will be offered at Dayton Children's main and south campus. Families should visit Ohio's vaccine management solution to make an appointment at one of Dayton Children's clinics. 
Clinic hours are subject to change based on demand, but to begin clinics for 5 to 11-year-old children will be offered at:
Dayton Children's main campus
1 Children's Plaza, Dayton, OH 45404
Monday, Wednesday, Friday - 4:30 pm to 7:30 pm
Saturday, November 20 - 9:00 am to noon
Dayton Children's south campus
3333 W Tech Rd, Miamisburg, OH 45342
Tuesday, Thursday - 4:30 pm to 7:30 pm
University of Dayton arena
Sunday, November 14 – 9:00 am to 5:00 pm
"Remember that vaccination is not new – it has helped humans fight infectious diseases for centuries," said Adam Mezoff, MD, chief medical officer and vice president at Dayton Children's. "We've controlled diseases like polio, whooping cough and measles, all due to vaccination. It's time to add COVID-19 to this list."
Why get your child vaccinated?
Due to the more contagious delta variant, COVID-19 is now a disease that impacts children. In September, Dayton Children's saw a record surge in COVID-19 patients. Future variants could be even more dangerous to children as the virus looks for unprotected hosts.
Based on the clinical trials, side effects in children mirrored exactly what has been seen in adults, lasting only a day or two. The most common side effects have been pain at the injection site, headache and fatigue.
Dayton Children's Hospital recommends vaccination for this age group for several reasons, including:
To protect your child: Limit preventable illness, including hospitalization, and limit time out of in-person school
To protect your family: Limit spread to vulnerable family members
To protect your community: Help to limit the chance of future variants and keep schools and businesses open and thriving by limiting spread
"We're excited for the chance to protect kids between 5 and 11 and whose families want them protected," said Dr. Mezoff. "Kids are not little adults and the team at Dayton Children's is uniquely prepared to provide the COVID-19 vaccine to this age group. By getting this group vaccinated, we're one step closer to putting an end to this pandemic."
If you have questions about the vaccine, including the COVID-19 vaccine and children, please view Dayton Children's frequently asked questions. 
Dr. Mezoff answers parent's questions
Questions about the Pfizer COVID-19 vaccine for kids?
A Dayton Children's expert is ready to answer them!
Experts believe the Pfizer COVID-19 vaccine will be available for children ages 5-11 in early November. Dayton Children's wants parents to have information from a trusted source to make their decisions. Dr. Adam Mezoff, chief medical officer, will host a virtual information sessions to share information on how COVID-19 impacts children, the research on Pfizer's vaccine for children ages 5-11 and what the FDA and CDC are saying about the vaccine as they review the data. The presentation will last approximately 20 minutes, then Dr. Mezoff will answer questions from parents.
Join the vaccine chat today, November 3, at 5:00 pm. Learn more and get event link.