available at this location:
Pediatric Trauma and Emergency Center
Inpatient care including general pediatrics, the Comprehensive Center for Cancer and Blood Disorders, pediatric intensive care and newborn intensive care
Imaging and lab services
Outpatient care for over 50 pediatric specialties, most located at our specialty care center
Pediatric surgery center
now open: new specialty care center!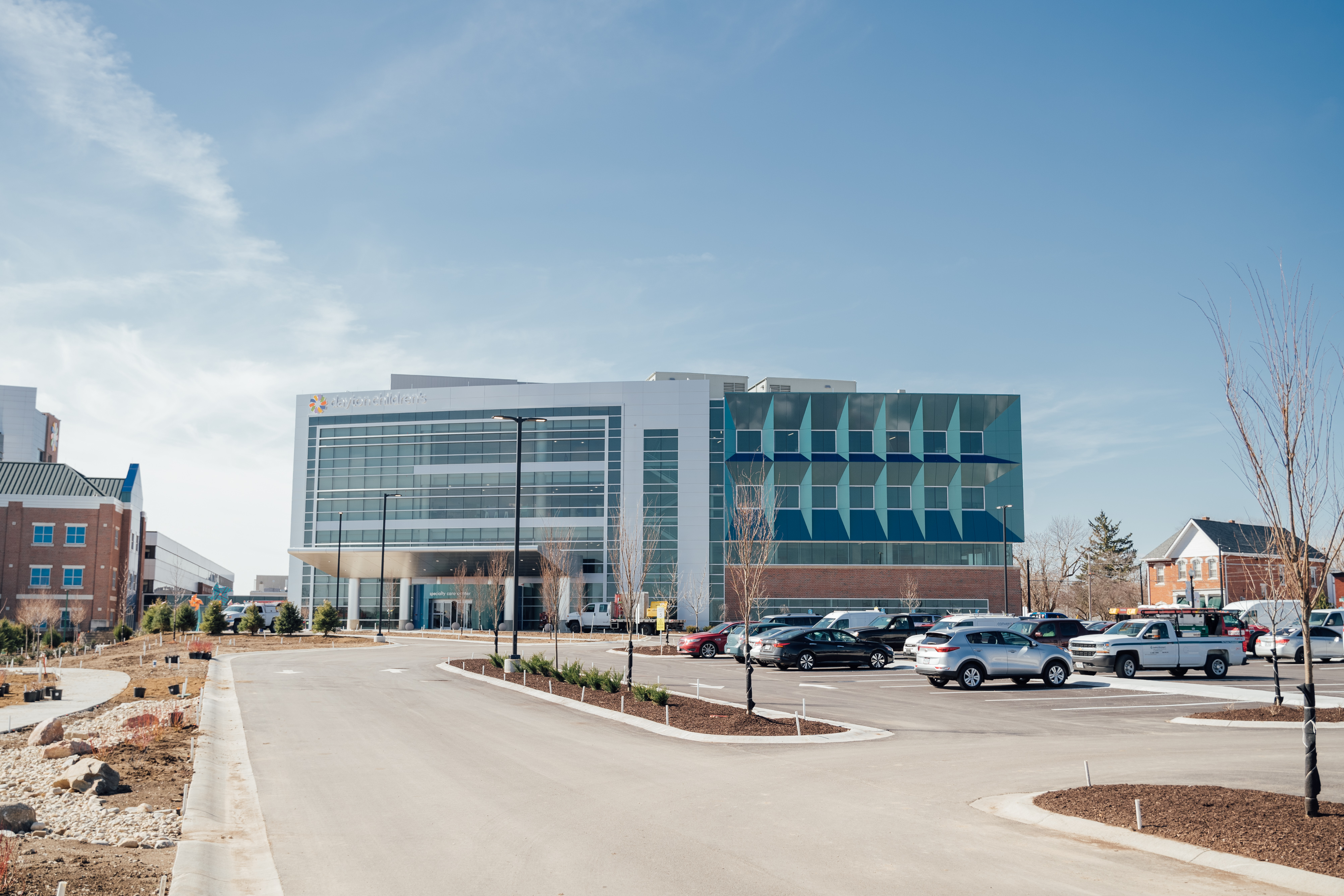 In March, many of our outpatient services moved to the new specialty care center, just across the walkway from the main hospital. View an updated campus map here, and click here for directions to the parking lot. The following services are located in this new building:
Adolescent young adult medicine
Allergy & Immunology
Audiology
Cerebral palsy clinic
Cleft palate clinic
Eating disorders clinic
Endocrinology & diabetes
ENT (Ears, Nose & Throat)
Gastroenterology
Gynecology
Infectious disease
Lab & Imaging
Myelomeningocele clinic
Nephrology
Neurology & EEG
Nutrition
Ophthalmology and optical shop
Orthopedics and ortho rehab
Physical medicine & rehab
Plastic surgery
Pulmonary
Pulmonary function lab
Rheumatology
Sleep medicine
Sports medicine
Surgery clinic
Synagis clinic
Urology
parking
Main hospital patient families and guests should park in the free parking garage. Specialty care center patient families should park in the free parking lot by the specialty care center. Both can be accessed off Valley St.