6/21/21blog post
if your child might be playing in a home with a firearm, know these tips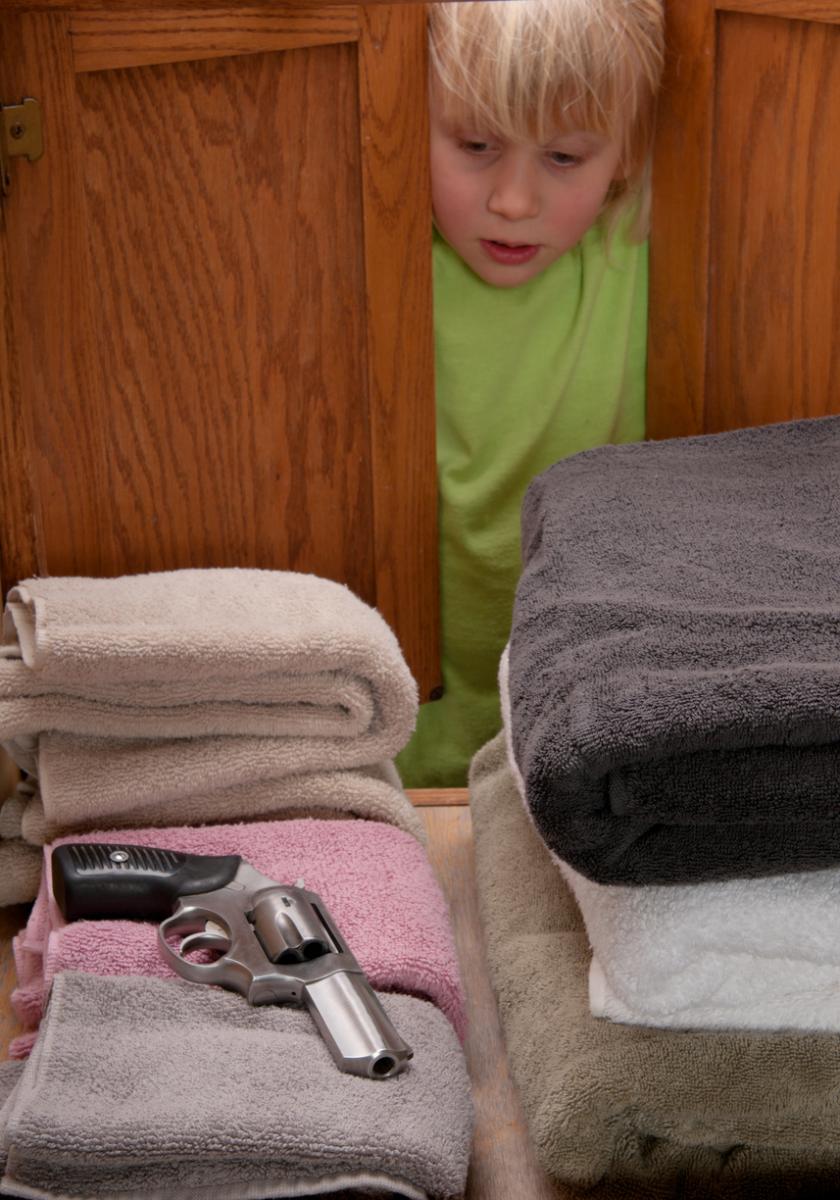 Since January, Dayton Children's emergency department has seen 13 kids due to injuries sustained from a gunshot wound. Today, June 21, the American Academy of Pediatrics (AAP) and the Brady Center to Prevent Gun Violence encourage parents to ASK (Asking Saves Kids) if a firearm is accessible to their children. Although these conversations may be uncomfortable, talking about firearms and firearm safety accompanied with storing your firearm safely, can save your child's life.
According to the AAP, about one-third of homes with children contain a firearm. Even a child as young as 3 years old can be strong enough to pull the trigger of a handgun. Children at this age do not know the difference between a toy and a real gun.
"The combination of knowing where the firearm is and not understanding that it's not a toy can lead to an unfortunate and irreversible ending," says Alexa Wene, injury prevention coordinator at Dayton Children's.
Here are some firearm safety tips from Safe Kids Worldwide.
store guns and ammunition safely
Store firearms in a locked location unloaded, out of the reach and out of sight of children.
Store ammunition in a separate locked location, out of the reach and sight of children.
Keep the keys and combinations hidden.
When a gun is not in its lock box, always keep it in your line of sight.
Make sure all firearms are equipped with effective, child-resistant gun locks.
If a visitor has a firearm in a backpack, briefcase, handbag or an unlocked car, provide them with a locked place to store it while they are in your home.
Leaving firearms on a nightstand, table or other place where a child can gain access may lead to injuries and fatalities.
talk to your kids and their caregivers
Your kids might see a gun on television, online or on video games and think it's not real. Explain the difference. "A gun, in real life, can really hurt people."
Teach kids never to touch a gun and to immediately tell an adult if they see one.
Talk to grandparents and the parents of friends your children visit about safe gun storage practices.
dispose of guns you don't need
If you decide that you no longer need to have a firearm in your home, dispose of it in a safe way. Consult with law enforcement in your community on how to do so.
For more information on firearm safety and how to start the conversation you can visit the following websites:
American Academy of Pediatrics- https://www.healthychildren.org/English/safety-prevention/at-play/Pages/Is-There-A-Gun-Where-Your-Child-Plays-Asking-Can-Save-Lives.aspx
BRADY- https://www.bradyunited.org/
Safe Kids Worldwide- https://www.safekids.org/safetytips/field_risks/guns