9/24/21blog post
why I got vaccinated while pregnant
My decision to get vaccinated was certainly not an easy one, filled with anxiety, hope, uncertainty, and faith. In the spring of 2020, I knew there was a vaccine in development using a technology that had been around for years, but this would be the first time it was used to make a vaccine indicated for every adult in the entire world. I knew several people who jumped at the opportunity to participate in the vaccine studies. I was thankful for those people willing to participate, but I personally wanted to see the results of those studies prior to making my decision. 
I then learned I was unexpectedly expecting my fourth baby in August of 2020.
I just assumed that I likely would not get vaccinated until after delivery given the initial studies did not include pregnant women. I surely was not going to do something that could jeopardize my pregnancy.
I was at peace with it at the time given COVID-19 cases were relatively low in our community. In the fall of 2020, that all changed.
COVID-19 cases were on the rise in our area and I knew that being pregnant put me in a higher risk category. Working in the emergency department, I was inevitably going to be in contact with patients (and their families) who actively had COVID-19. I was becoming increasingly fearful of what would happen to myself and my baby if I contracted the virus.
Then in the late fall, ACOG made a position statement essentially stating the benefits of the COVID-19 vaccine in pregnant women (particularly those in high risk settings) likely outweigh the risks. At that point I knew I needed to dive deep into any type of information I could get my hands on… and that's exactly what I did.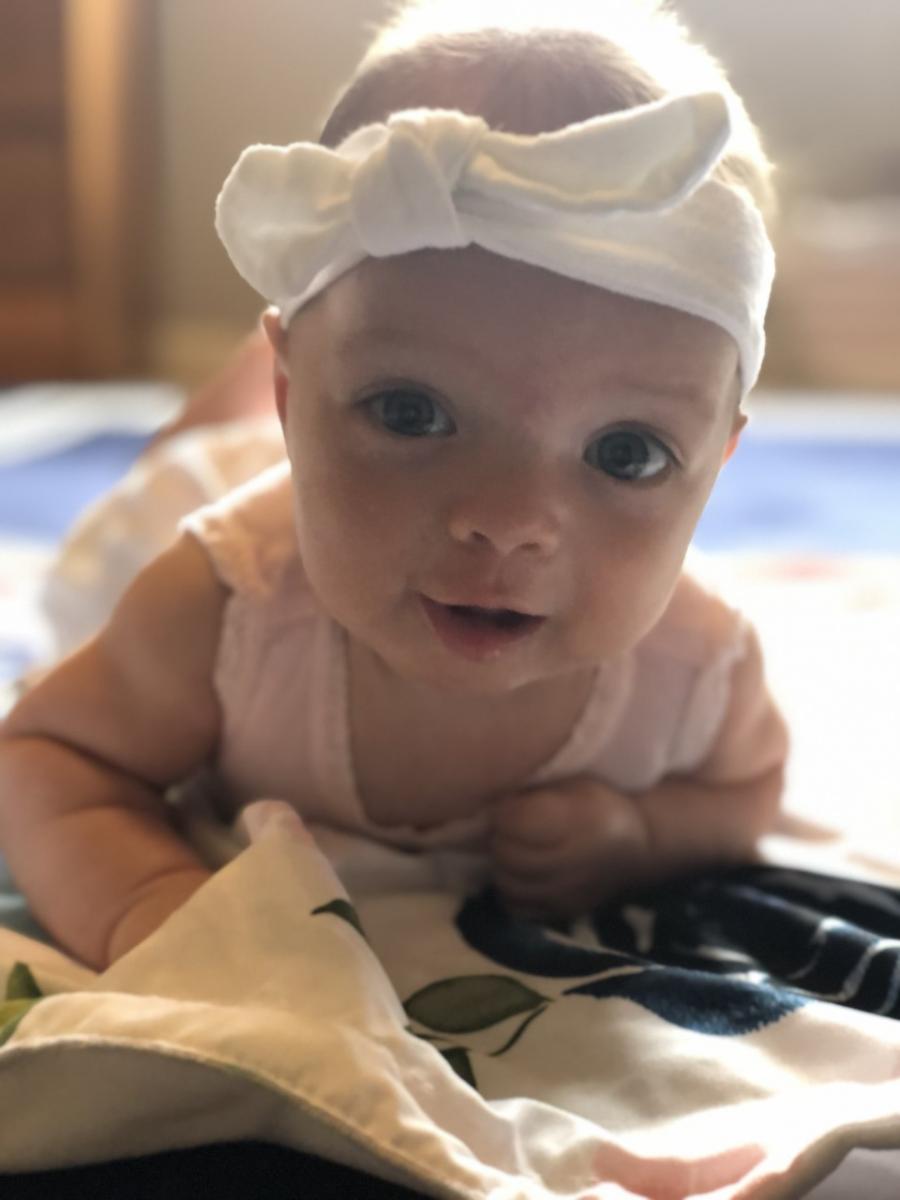 Dayton Children's hosted a COVD-19 vaccine Q&A panel where I was able to learn from Drs. Mezoff and Alter. I read any literature I could find. I learned there were women in the initial studies who were unknowingly pregnant and doing well. And I reached out to friends in the medical profession who I knew could provide me guidance. I am blessed to have a friend in particular who is an OB/GYN physician and just completed her fertility fellowship. She was also pregnant. She walked me through the technology and why it should have no negative affect on the fetus, there just weren't the studies to prove it. She had decided to get vaccinated herself and her recommendation to me was that it likely makes sense given I am a frontline healthcare provider. 
Although my husband is not in the medical field, I wanted to keep him involved in the decision. He is quite analytical (works in IT) and has the aptitude to put emotion to the side when making decisions. I distinctly recall a conversation we had where he said:
"So we know COVID is really bad and we know the vaccine is likely safe. Lindsey, you can't leave me with three, possibly four kids by myself."
After much thought (at times, consuming) and prayer, I decided to get vaccinated. I delivered a healthy baby girl (Lauren) in April 2021. 
I got vaccinated to protect myself and my baby. I got vaccinated to protect my family, extended family, friends, and community. And if I become eligible for the booster, I will get vaccinated again.