9/10/14news article
Warren County agreement will continue to protect children from abuse
leaders gather to recommit to Child Advocacy Center of Warren County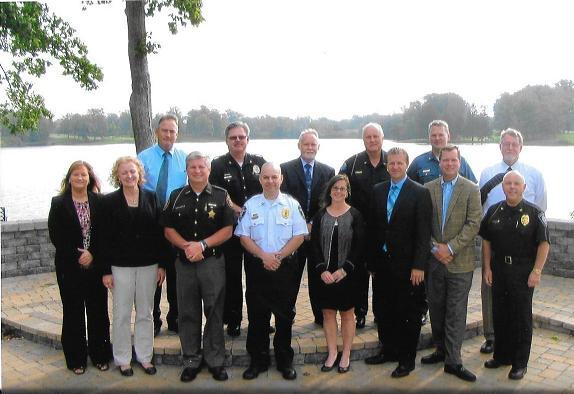 Warren County leaders reaffirmed their commitment today to keeping children safe from abuse and neglect, by signing an interagency agreement to support the Child Advocacy Center of Warren County.
Members of law enforcement, prosecutor's offices, children's services, county commissioners, city leaders and child health care experts gathered at Shaker Run Golf Club in Lebanon.  Designated representatives resigned the agreement from February 2008 that created the center as a unique approach to handling the most serious, complex cases of child abuse and neglect in the community. 
Dayton Children's Specialty Care Center - Warren County houses the Child Advocacy Center of Warren County on the Premier Health campus near the Atrium Medical Center in Franklin.  It helps nearly 300 children suspected of being abused every year, by putting all necessary medical, emotional, legal, investigative and victim advocacy services in one child-friendly location. 
"These children have already been traumatized enough. This collaborative approach ensures that children are not further victimized by the systems intended to protect them," says Teresa Wiles, manager of the Child Advocacy Center of Warren County.  Law enforcement, child protective services, prosecution and the medical and mental health professionals work together as a collaborative team to deliver essential, specialized services to children and their non-offending family members.
Collaboration of services help to:
Reduce trauma to child victims
Reduce multiple interviews
Increase communication between agencies
Strengthen cases
Provide a link to services
"It is so important that Dayton Children's medical and mental health experts are a part of the Child Advocacy Center of Warren County," says Deborah Feldman, president and CEO of Dayton Children's Hospital.  "They have the skills to make sure children seen here get the best care possible, not just today, but in the future, in the hopes of a full and lasting recovery."
This center is funded solely through grants, private donations and in-kind contributions.
For more information, contact: 
Stacy Porter 
Communications specialist 
Phone: 937-641-3666 
porters@childrensdayton.org