1/29/20blog post
tv and furniture tip overs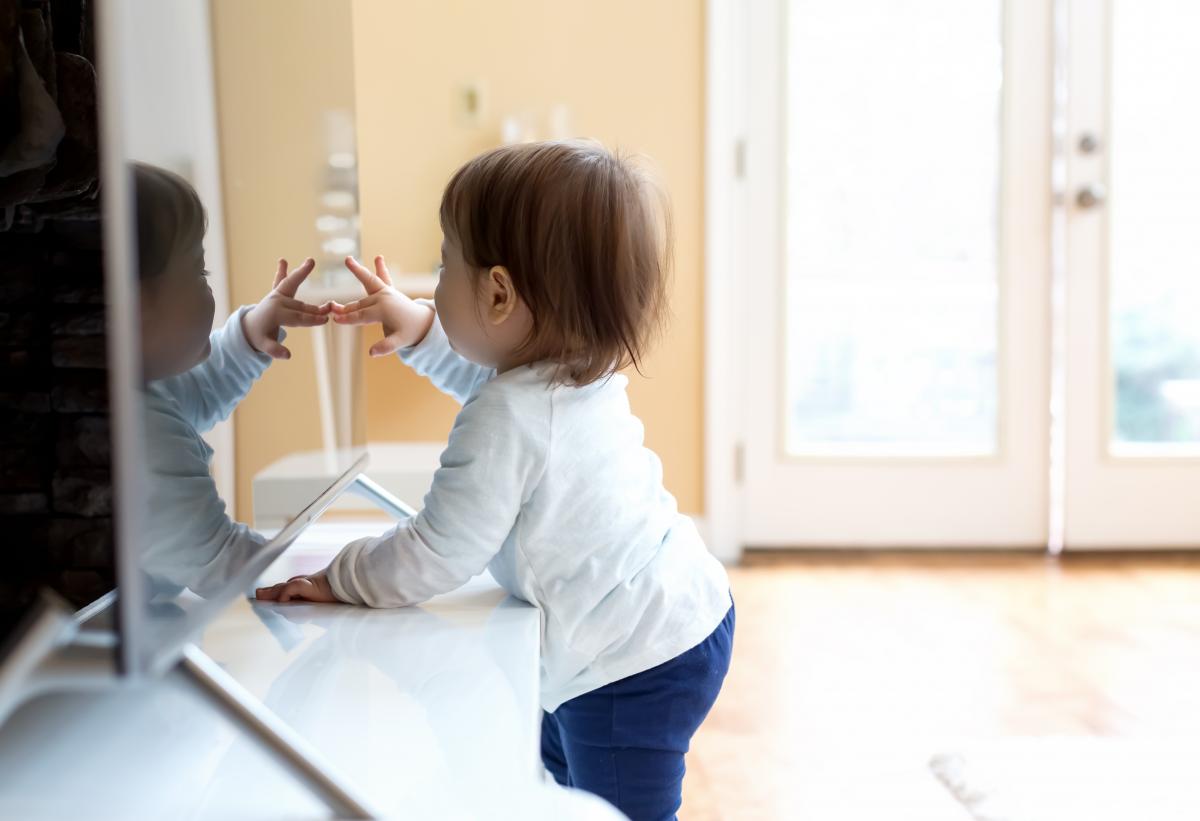 When it comes to our children, our number one priority is to protect them. Just like you protect your child by buckling them into the proper car seat restraint or put their helmet and knee pads on when riding their bike, you should also take the steps to protect them from TV and furniture tip overs.
According to Safe Kids Worldwide, every day 10 kids go to the emergency department because of a TV tip over and every three weeks a child dies from a television tipping over. Kids can be quite adventurous and climbing to the top of a dresser or bookcase may seem like a lot of fun. And although we tell them no, their curiosity gets the best of them. But curiosity can result in serious injuries if TVs and furniture are not properly secured.
The damage caused when a TV or piece of furniture falls on a child can be devastating. "The weight can crush a child's skull and do severe internal damage to the body, as well," says Lisa Schwing, RN, trauma program manager. "Even if the impact is not fatal, often the child cannot get out from under the item. If mom or dad isn't right there, the child can suffocate under the pressure."
Even the lightest piece of furniture, such as a small bookcase, weighs 25 pounds. Most pieces, such as dressers and TVs, weigh much more – 50, 100 pounds or more. Adding clothing or heavy items only adds to the weight that can come crashing down on a child if the furniture is not secured.
With the biggest football match-up of the year coming this weekend, families may be purchasing a new TV for the big game – make sure your TV is safely secured.
5 tips for preventing TV and furniture tip overs:
1. Place television on a low, stable piece of furniture that is able to hold the TV's weight, if you are not wall mounting it. Older box style TVs are much heavier than newer flat screen televisions.
2. Attach any TV to the wall, whether it be with a wall mount or a tether strap. TVs are a significant tipping hazard because of their high center of gravity and narrow base.
3. Make sure that all cords are tucked away and out of reach of children.
4. Use brackets, braces or wall straps to secure all large pieces of furniture – not just TVs - to the wall. This includes bookcases, dressers and grandfather clocks, to name a few.
5. In large dressers, use the bottom drawers for heavier items and clothing.