4/24/13blog post
a tragic loss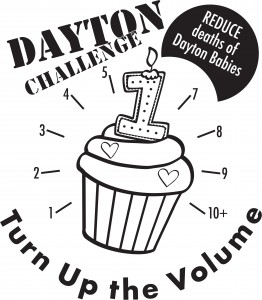 Did you know that in Montgomery County one baby dies every six weeks due to unsafe sleep practices?
As an emergency department (ED) nurse of 23 years, I have seen my share of tragedies. Without a doubt, nothing is more catastrophic than the death of a child. It is gut-wrenching to witness a family grieve the loss of their baby. Their pain is horrendous.
Unfortunately, in 2012, we pronounced 9 infants (all were 4 months old or younger) dead in our ED as the result of unsafe sleep practices. These babies were brought into our emergency department after being found at home, not breathing. We worked to resuscitate or bring these babies back to life but it was too late. My heart grieves for these families.
One of the saddest examples of unsafe sleep is when parents fall asleep with their baby in their arms or by their side on a bed or couch. While the parent is sleeping, the baby slips and suffocates as the result of an object (i.e., pillow, blanket, or clothing) or a parent's body blocking the baby's airway. When the airway is blocked, the baby cannot get any air in the lungs and he or she can die. This is tragic.
There are too many precious babies needlessly dying in our area. It is time for me to take action and work to reduce the risk of a baby sleeping in an unsafe environment. I want to spread the word about Safe Sleep. Every baby, unless otherwise directed by a physician, needs to sleep alone, on their back and in their own crib with no toys or blankets. Don't fall asleep with your baby in your bed or couch.
Please help me spread the word about safe sleep practices to parents, grandparents and babysitters. Tell everyone to follow the American Academy of Pediatrics guidelines: babies should share a room with parents but NOT share a bed, chair or couch while sleeping. Let's keep our precious little ones safe. At Dayton Children's, we want every baby to celebrate his or her first birthday and many more!
Guest Blogger, Elaine Markland, BSN, RN, CPEN
Elaine Markland has been an emergency department nurse for 23 years. She currently works as the clinical resource nurse in the Soin Pediatric Trauma and Emergency Center at Dayton Children's.