10/7/14news article
top two things you need to know about construction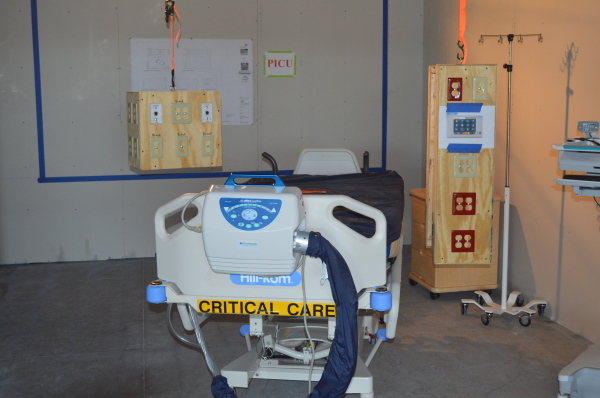 Construction on the new patient tower is in full swing... here are the top two things you need to know that will take place in the upcoming weeks:
1) Designing the future... rooms that is! There's no better way to get input on the new rooms in the patient tower than asking the kids and staff themselves! Our construction partners Danis built three "mock" patient rooms at Tech Town that will mirror an actual rooms in hematology/oncology, PICU/IMCU and the NICU once the tower is complete. Over the past two weeks clinical staff and the kid's advisory committee have checked out the new room designs and given their input to make sure the rooms are just right for kids
2) Cool way to minimize noise in the NICU - With construction, comes noise. While complete silence is unavoidable during a large construction project, Danis is making efforts to minimize noise. There will be no jackhammering or wrecking balls, and additional mufflers are being used to lower machinery noise. To lower the noise for critically-ill babies in the NICU, Danis will use huge fiberglass insulated blankets that will hang on the outside exterior windows and muffle the construction noise.
For more information, contact: 
Stacy Porter 
Communication Specialist 
Phone: 937-641-3666 
newsroom@daytonchildrens.org