5/31/20blog post
tobacco use during challenging times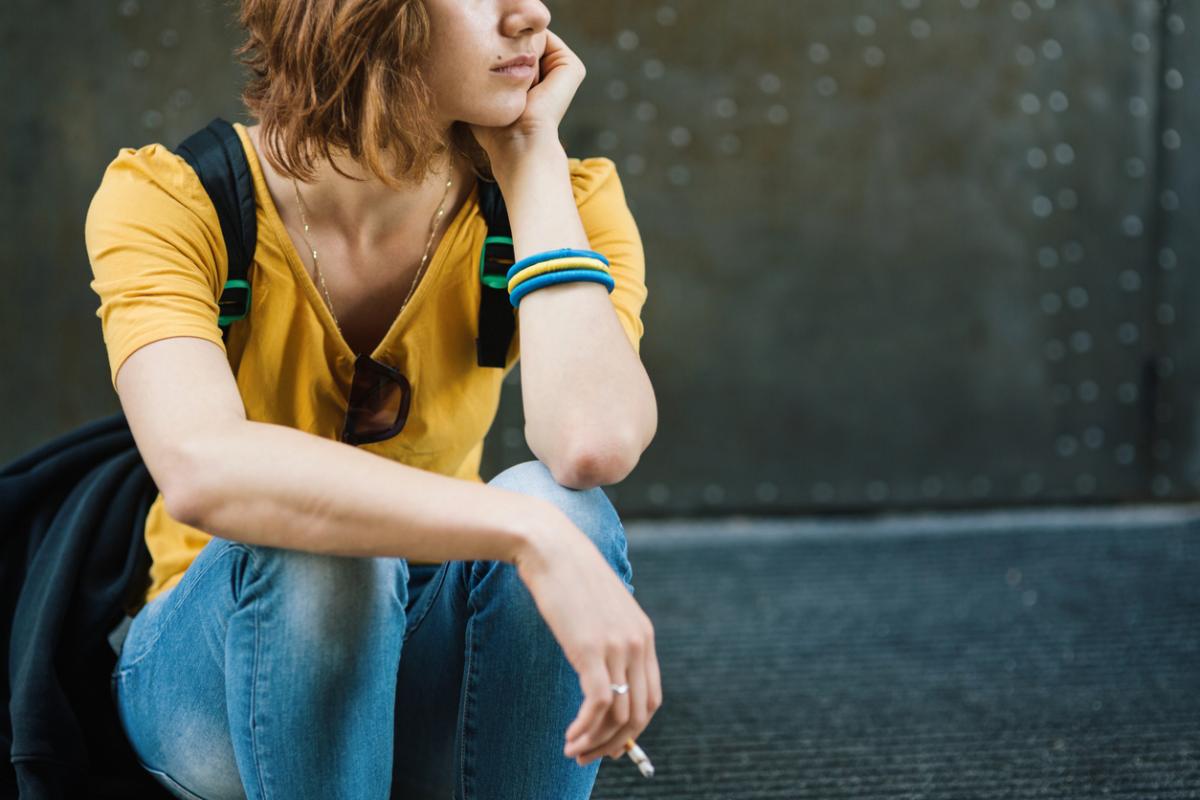 By: Synthia Copher and Katy Oppy
We have been experiencing a lot of changes in the past couple of weeks that are not easy for anyone to handle. Being faced with challenges or situations that are unfamiliar to us, it may force us to find different ways to cope. Turning to substances such as tobacco or nicotine through cigarettes or e-cigarettes is not the answer.
Nicotine, which can be found in both cigarettes and e-cigarettes or other vaping products, is a highly addictive substance that will affect your health in many negative ways. 


Nicotine hacks your brain, activates the dopamine system and makes you feel good but when that wears off you become anxious, nervous, and moody. 
Nicotine can even train your brain to become addicted to other harmful drugs.  
If you or your teen are using tobacco or e-cigarettes now might be the time to quit. While we are in a very stressful time, it's a good time to adopt other healthier habits to cope with the uncertainty. 
 
Consider taking this time to develop a quit plan and set goals for yourself. There are 5 steps to quitting: 
Get prepared – Do your research about the risks of tobacco and nicotine use and benefits to quitting. 
Consider medication – Reach out to your doctor for help and use these medications under your doctor's supervision.  
Get support – Find a family member or friend to be your champion and someone to lean on or look into cessation classes such as our "Stop Tobacco and Nicotine Dependency" STAND Program at Dayton Children's for teens.  
Learn new skills and develop good habits – Pick up a new hobby, learn a new instrument or foreign language.  Physical activities such as yoga, walking or biking can be a great, ongoing stress relief.
Be prepared for challenges and temptations. ​​Follow the 4 A's:

Avoid – Avoid activities that you will tempt you to use nicotine again
Alter – Change your daily routines to break away from the triggers that may cause you to use
Alternatives – Drink water, eat healthy snacks. Candy, sugarless gum
Activities – Keeping active will keep your mind off the urge to use
If you suspect your teen is smoking or using e-cigarettes, it's important for parents to keep open communication during this time. 
Find the right moment to discuss using tobacco or e-cigarettes, such as when seeing it on TV, or someone out in the community using these products. 
This will make the conversation more natural and your child will not feel attacked. 
Find support for yourself.
It is very beneficial to serve as an example and quit smoking or using e-cigarettes yourself.
 Reach out to health care providers, coaches, or counselors on how to talk with your teen about the harms of tobacco and nicotine. 
Share facts and resources with them about their health and research the benefits of quitting with them. 
Some great online resources are on the Centers for Disease Control website cdc.gov, truthinitiative.org, therealcost.gov, or the American Lung Association at www.lung.org.   
Consider signing up for Dayton Children's STAND Tobacco Cessation Program. More information can be found here.