7/9/21blog post
tips to stay safe around the campfire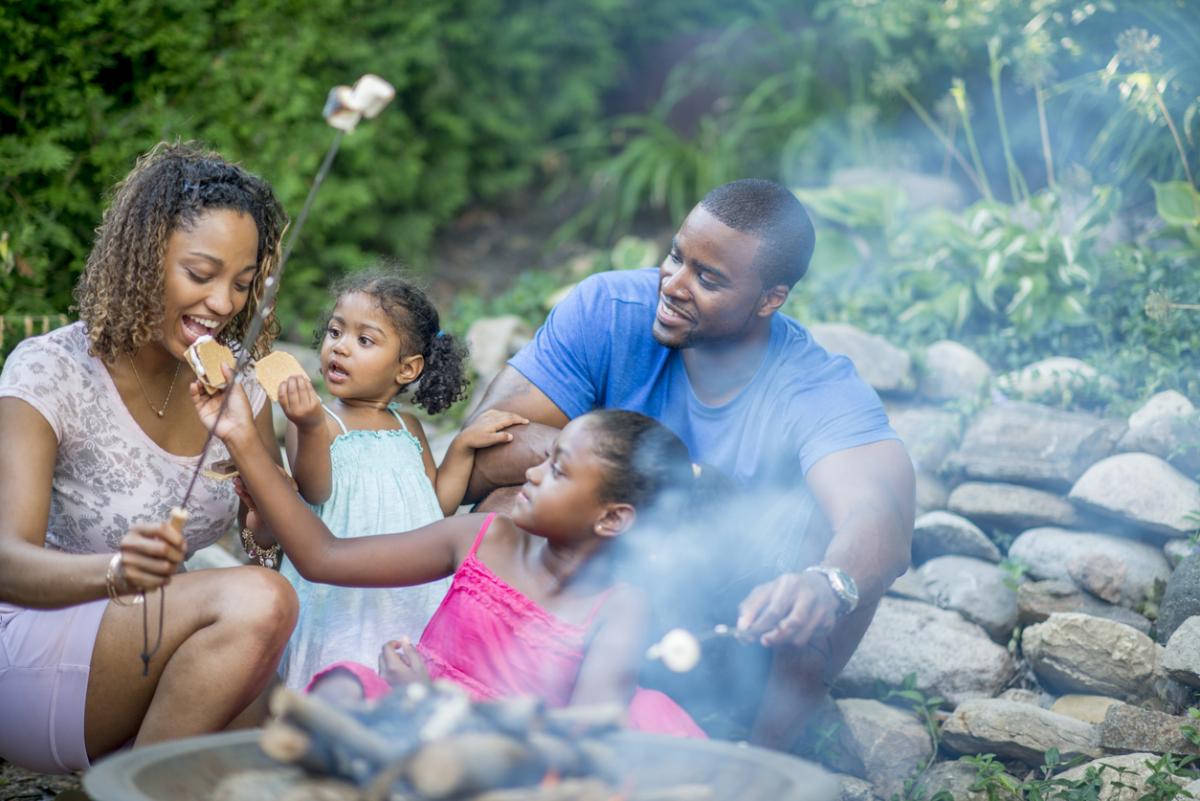 What s'more fun than sitting around a campfire with friends and family on a summer night? At Dayton Children's we know campfires are a staple of summer activities, but we also know campfires and fire pits come with great responsibility.
According to Safe Kids Worldwide, 300 kids are treated every day with burn injuries across the nation.  In 2020, Dayton Children's emergency department treated 40 kids due to burns sustained from a campfire or fire pit. These injuries can be severe, and even life threatening.
The National Park Service and Dayton Children's suggest these nine tips to keep the whole family safe around fires this summer.
before you start the fire:
Check the weather conditions and make sure it isn't too windy to have a fire. Wind can cause the fire to be unpredictable.
Clear brush and debris from around the fire area.
Make sure to have water nearby before you start your fire. 
Space seating around six feet from the fire. 
while enjoying the fire:
Supervise all children near the fire pit, don't allow running near or around the fire. 
Refrain from throwing trash or other items into the fire, especially items like pressurized cans, or items containing flammable materials. 
at the end of the night:
Let the fire burn low and wait until all flames are extinguished.
Douse the hot coals with water. Embers from the pit stay alive for up to 48 hours under the ash and many children are injured walking through a fire pit they think is cold.
Ensure all coals are completely out before leaving the fire. 
Remember, supervision is key to enjoying a safe fire this summer.  Supervise all children and be sure to keep your eye on the fire and make sure it manageable. 
For more information about fire safety visit: https://www.nps.gov/articles/campfires.htm