1/24/19news article
still time to get your flu shots
flu shots available at Dayton Children's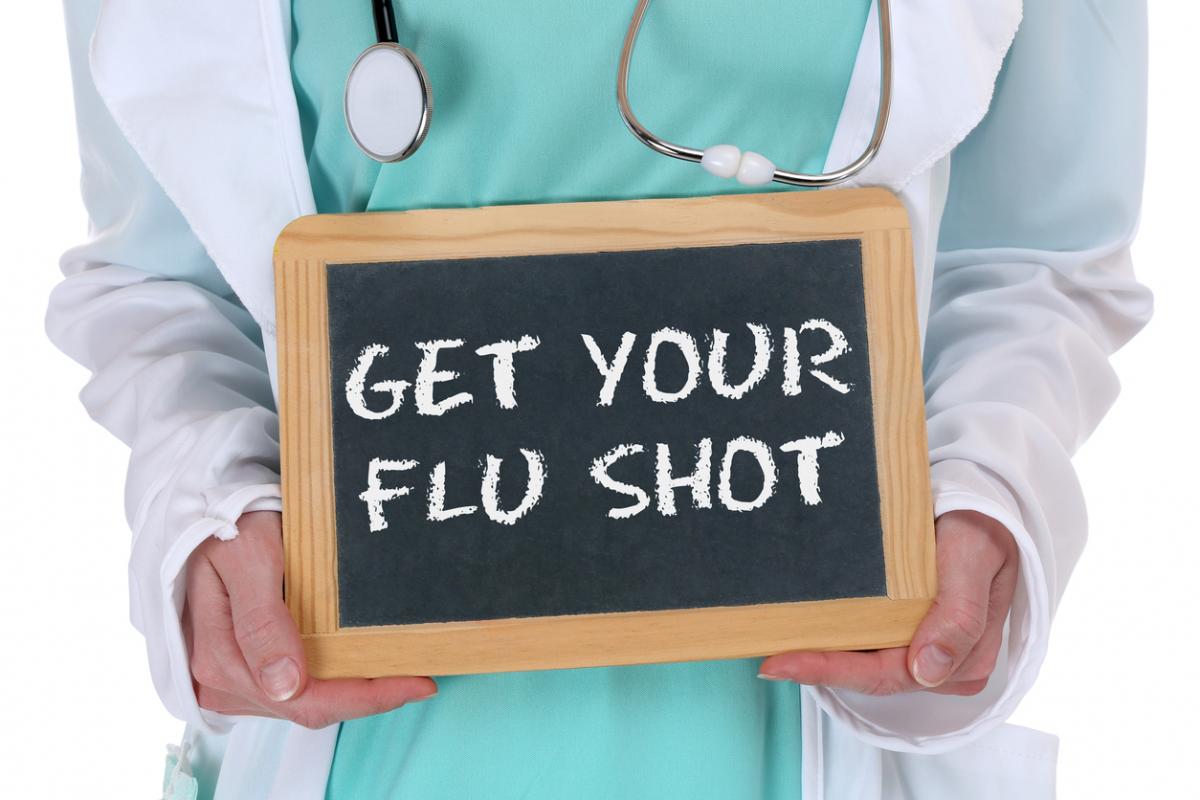 The number of flu cases are starting to climb in Ohio, so now is the time to get your family their flu shots to protect them during the coming months. According the Centers for Disease Control and Prevention (CDC), this year's strain of the flu vaccine is a good match with what is being seen in patients. That means if you get a flu shot, you should be well-protected against the virus this year.
At Dayton Children's, last week, 25 percent of tests done have come back positive for flu - that's 150 kids. A new program hopes to keep that number as low as possible.
Last October, Dayton Children's implemented a new initiative to keep children healthier from the flu. Dayton Children's pharmacies at both main and south campuses are offering the flu vaccine to anyone age 7 and older and Kids Express in Springboro is offering it to anyone age 6 months and older. 
This program grew out of a pilot study last year in which we surveyed every family who came to us to see if their child had received the flu vaccine.  Less than 30 percent of children who came to Dayton Children's for any reason were vaccinated against the flu. 
"That is a disturbing low percentage," says Sherman Alter, MD, chief, division of infectious disease. "The flu is a very serious and even deadly illness, especially for children with chronic illnesses, such as asthma.  Getting the flu vaccine is one of the easiest ways to protect children and families from further illness so we couldn't get information like that and not do something about it."
"As Dayton Children's mission is the relentless pursuit of optimal health for every child within our reach, we knew that we had to be a part of the solution to this problem," says Deborah Feldman, president and CEO.  "While we will always recommend a family go to their primary care physician for their flu vaccination, we also know busy families need options. We hope that by offering a convenient alternative while they are with us, we can substantially increase the rate of flu vaccinations and collectively keep our children healthier."
How does it work?
It is similar to going to a pharmacy in any retail outlet for a vaccine, except that with pediatric training and tools, Dayton Children's pharmacists are specially equipped to make vaccination as easy as possible.  They will bill a family's insurance company and send the documentation back to the primary care physician for inclusion in a child's medical records. Dayton Children' pharmacies can also accept children with Medicaid, which many pharmacies can not.
Families will be informed of this new offering when they register at Dayton Children's in the emergency department, for an outpatient visit or for an inpatient stay.
Anyone in the community is welcome to visit the main or south campus pharmacy any time it is open to receive the flu vaccination. For those wanting to visit Kids Express, parents can save their spot online beforehand to make sure their visit is at a convenient time for them and to reduce the amount of time spent in the waiting room.  
locations
main campus pharmacy: 
One Children's Plaza, Dayton, OH 45404
Located on the first floor across from the fish tank 
Phone: 937-641-5500
Open 24 hours
south campus pharmacy:
3333 West Tech Road, Miamisburg, OH, 45342
Located in the specialty care center
Phone: 937-641-5080
Hours: Monday - Friday 6:00 am – midnight
Saturday and Sunday 12:00 pm – 10:00 pm
Kids Express:
662 N. Main St , Springboro, OH, 45066
Phone: 937-641-5066
View hours and save your spot online