7/14/16blog post
PokémonGo: how to keep kids safe when playing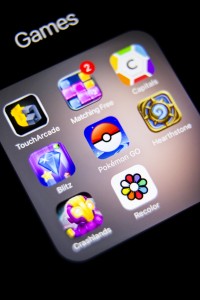 I've blogged about some interesting things over the years — Teen Mom, the new Prince, and Pinterest. However, I never thought I would blog about Pokémon, but the time has come to address this new phenomenon — PokémonGo!
PokémonGo! is a really interesting digital scavenger hunt taking the country — and world — by storm.
As I've perused the many articles, tweets and posts about the game, I've realized PokémonGo! has some incredible merits as it getting kids and families off the couch and walking — sometimes miles a day. I hope these tips I've pulled together will help you and your family have fun while still being safe.
Play as a family. PokémonGo! is a game that appeals to a wide audience and is meant to be played as a group. However, when it comes to kids, you want to watch out for the possibility that children could wander off while playing the game. Playing as a family not only helps parents understand how the game works, but is also a great opportunity for family bonding.
Plan your play. One challenge of PokémonGo! is that the game will take the player long distances — sometimes in places that really are "off limits." Choose to play in large public parks or spaces with few roads and be thoughtful about the landmarks that you visit. Some places such as churches or cemeteries are considered sacred and not a place for "gaming."
Pay attention. Just because children are playing a game, that doesn't mean basic safety rules don't apply. Look both ways before crossing the street and cross at crosswalks. Oh yeah — don't play and drive!
Take a break. As with all online games and technology — we all need a break. Even though PokémonGo! is unique in that it combines the out-of-doors with game-play — taking a break is a necessity to disconnect from technology.