3/20/17news article
pediatric dermatology is now available at south campus
Kara Shah, MD, PhD, offers appointments two days a week
Kara Shah, MD, PhD is now seeing patients at Dayton Children's south campus.  Board certified in pediatric dermatology, she treats children, adolescents and young adults with a variety of skin, hair and nail concerns. From infections, inflammatory and malignant skin diseases, pigmentary problems and genetic disorders to birthmarks, eczema, warts, or psoriasis, she is specially trained to examine and treat a child in a way that puts them at ease.
For parents who are facing a mystery rash or a problematic birth mark on their child, they need to know that they will get the very best care.  Dr. Shah has a wealth of experience and training at some of the best institutions in the country.  She can tell the routine from the out of the ordinary and take the right steps to put the wart worries or skin scaries behind you.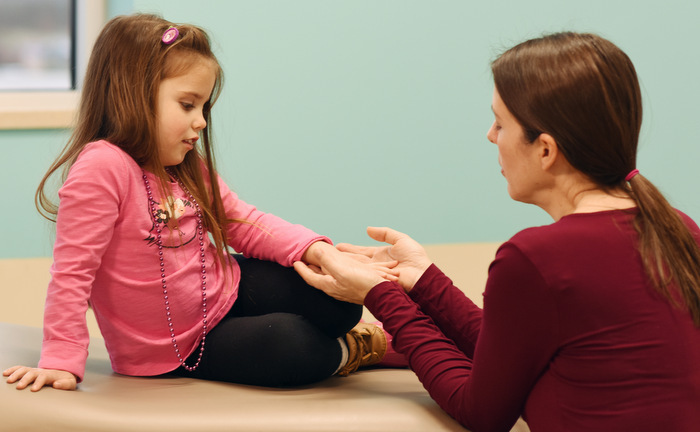 Dr. Shah is currently the owner of Kenwood Dermatology in Cincinnati, but previous to that, she has served as the director of pediatric dermatology at Cincinnati Children's Hospital Medical Center and the clinical director of pediatric dermatology at the Children's Hospital of Philadelphia. 
Dr. Shaw serves on the medical advisory boards for the Foundation for Ichthyosis and Related Skin Types and the National Psoriasis Foundation.   Her special interests include hemangiomas and other birthmarks, melanocytic nevi (moles) and melanoma, psoriasis, acne, atopic dermatitis/eczema, hair and nail disorders, and genetic skin diseases.  Among her many achievements, she was recognized by Cincinnati Magazine as a Top Doctor in 2017.
fast facts
MD, PhD - University of Maryland School of Medicine

Residency, general pediatrics - Texas Children's Hospital, Baylor College of Medicine

Residency, general dermatology - University of Pennsylvania School of Medicine

Fellowship, pediatric dermatology - Children's Hospital of Philadelphia

Board-certified in pediatric dermatology, general dermatology and general pediatrics
For more information, contact: 
Stacy Porter 
Public relations manager 
Phone: 937-641-3666 
newsroom@childrensdayton.org