4/21/15news article
new website will help shine a light on child abuse
CARE House website redesigned to educate and provide resources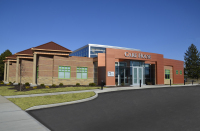 Imagine that your child has told you that they were abused by a close family member or friend. What would you do? What questions would you ask? Who would you reach out to in such a trying time? Where would you go to get information on what to do?
In honor of Child Abuse Prevention Month, CARE House, Montgomery County's children's advocacy center, is launching a new website to serve as the go-to resource for information on child abuse. CARE House serves nearly 600 children every year, and since opening its doors in 1998, more than 9000 families have received services.
"We know it can be a very scary for family members or loved ones when they suspect child abuse," says Libby Nicholson, director of CARE House. "Whether they are walking through our doors or visiting our website we want people in this community to feel at ease knowing that they have someone looking out for them and providing them with the best resources possible."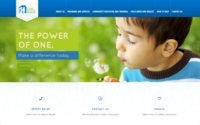 Each year more than one million children are abused in the U.S. Child Abuse Prevention Month is a time to raise awareness about child abuse and neglect and to encourage individuals and communities to support children and families, as well as educate them about this issue. The new CARE House website is intended to provide the community with this education, direct them to resources about child abuse and help make a difference on this important issue.
"Children need protection, sometimes even from the people they should be able to trust the most," says Nicholson. "We want to ensure that this community has the training and education needed in order to help protect our children and to hopefully one day see a decrease in this issue."
Community members are encouraged to visit the new CARE House website to learn important information such as:
By The Numbers: In 2014 CARE House saw 584 children. Learn other important stats about the families CARE House serves.
FAQs: How do I report abuse? Does CARE House charge a fee? Is child abuse really that big of a problem? Learn the answers to these and more questions in this section.
The CARE House Story: Learn about how CARE House really came to be and how it has led the way for children's advocacy centers in the state of Ohio.
Tour CARE House: Have you visited CARE House in its new facility? Enjoy a virtual tour on the website.
Community Education: CARE House facilitates the Stewards of Children, a curriculum that teaches adults to prevent, recognize and react responsibly to child sexual abuse. Learn how you can participate in this valuable training.
Definitions and Indicators of Abuse: Become familiar with both the definitions and indicators of abuse and neglect. Knowing these may encourage you to report suspicions of abuse and neglect on behalf of a child.
How to Help: CARE House relies on donors and volunteers to help them provide their services to families in Montgomery County. Learn more about how to donate or volunteer.
To learn more about CARE House and to see the new website visit www.thecarehouse.org.
For more information, contact:
Stacy Porter
Communications specialist
Phone: 937-641-3666
porters@childrensdayton.org