5/11/20blog post
new reality for families poses increased hazards for kids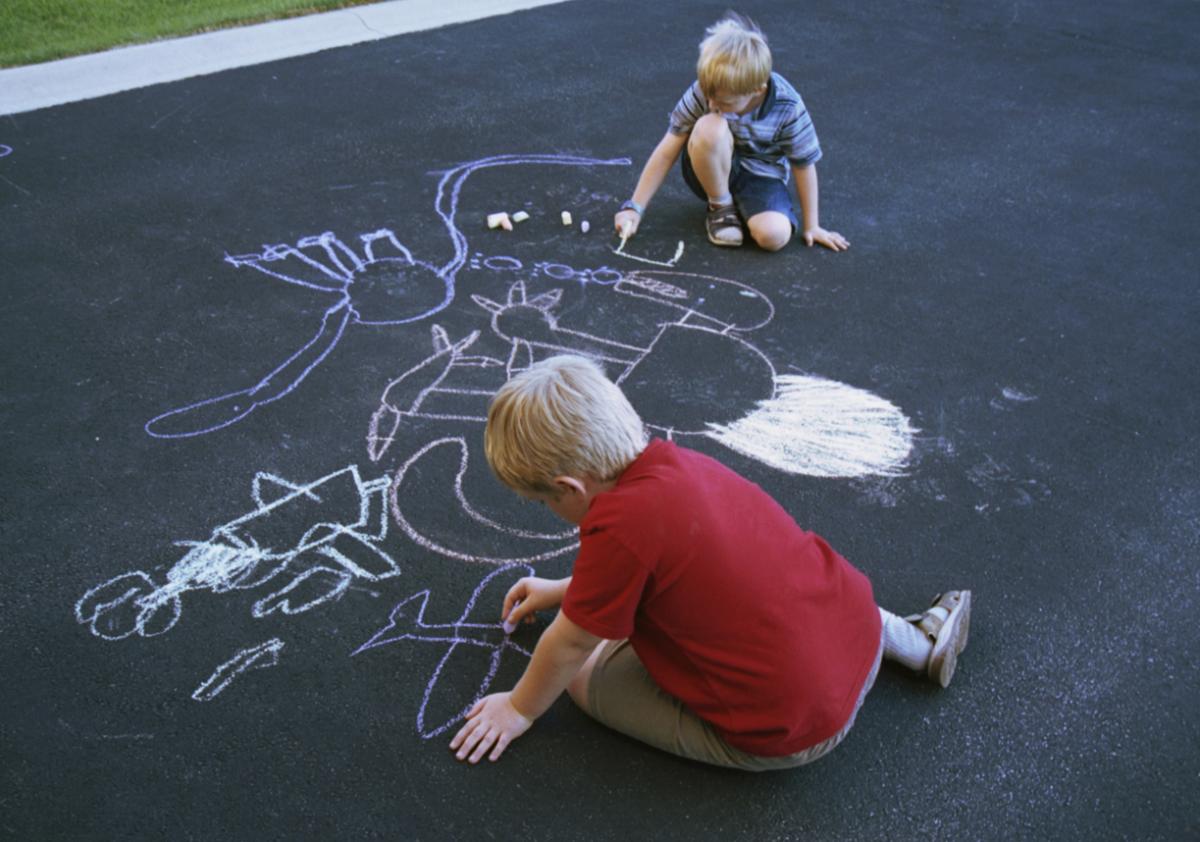 The current stay-at-home mandate has put everyone out of their normal routine. There are many things we can't do and many places we can't go. It is still very important to make sure that your children continue to stay active, while staying safe. Thankfully, kids are able to play outside in their yards and driveways. They might be riding their bikes at different times of the day than they normally would or playing in the driveway with sidewalk chalk. Since adults are not able to separate their work time from their time spent with family, it is easy to get distracted. This new reality poses new hazards that parents need to be aware of.
Let's take a moment and review some safety tips that can help keep your kids safe while they are having fun at home.
1. Always keep your cars locked and the keys out of reach.
Small children love to climb in the car and pretend they are the driver. While this might seem exciting and fun to them, it can be very dangerous. Many times they can crawl in the car, but can't figure out how to get out. Encourage every licensed driver in your home to lock their cars. Teach children that cars should never be played in.
2. If you need to drive, walk all the way around your parked car to check for children and pets.
If you find that you need to go out, take a few seconds to check and make sure you know where your kids and pets are. Kids are home playing in their driveways. Take a moment and walk all the way around your car to make sure it is clear to pull out.
3. Slow down. Avoid distractions when driving.
Kids aren't in school. At any time during the day a kid could dart out from behind a parked car when we don't expect it. Slow down. Try to stay focused on the road more now than ever.
In addition to safety around cars, it's also important to reassess the safety of kids IN cars. While it may be tempting to leave your child in the car and "just run into the store to grab something," especially during the pandemic, it's never okay to leave a child in the car.
Whenever a child is left unattended in a car they run the risk of having a heatstroke which can lead to death. Heatstroke occurs when the body cannot cool itself quickly enough and the body temperature rises to dangerous levels. Young children are especially at risk because their bodies heat up three to five times faster than an adult's body. Their body temperature is not regulated as easily as an adult's temperature.
The temperature inside a vehicle can rise 19 degrees within a ten-minute period. This can make the temperature inside a vehicle unsafe for anyone, especially children. Cracking the windows does not affect the temperature the way some people think it does.
Parents, caregivers and bystanders are encouraged to help reduce the number of heatstroke deaths by remembering to ACT:
A: Avoid heatstroke-related injury and death by never leaving your child alone in a car, not even for a minute. And make sure to keep your car locked when you're not in it, so kids don't get in on their own.
C: Create reminders by putting something on the backseat of your car, next to your child such as a briefcase, a purse or a cell phone that is needed at your final destination. This is especially important if you're not following your normal routine.
T: Take action. If you see a child alone in a car, call 911. Emergency personnel want you to call. They are trained to respond to these situations. One call could save a life.
These are all important tips to ensure children stay safe in and around cars, but they are especially important as we manage though this unique and difficult situation.