2/6/15blog post
a new center you'll want to know about!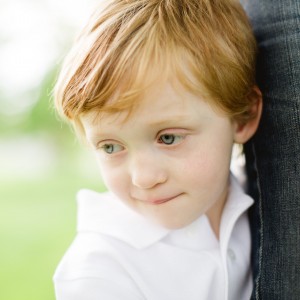 At Dayton Children's, our mission is to not just take care of sick kids, but to ensure that all children in our region are healthy and safe. And while we have the pediatric expertise to take care of the most critically-ill children in our community – it's also our responsibility to do what we can to keep kids out of the hospital whenever possible.
My goal with my blog is to do just that – prevent the preventable. Whenever, wherever we can.
Accidents happen – but there are many things that parents and caregivers can do to limit the possibility of accidents. It's been an exciting journey sharing my thoughts, my experience as a mom and some of the lessons we've learned here at Dayton Children's.
However, we know that we can't do this work alone. "It takes a village" as some would say to raise children that flourish. With those ideas in mind, I'm so excited to share with you the launch of Dayton Children's new Center for Child Health and Wellness.
As Dayton Children's has worked on our Destination 2020 strategic plan, we are focusing on strong care alliances with other organizations to help us meet our goals of improving the health status of all children in our region. We also know this works needs focus. We need to focus our time, energy and resources on interventions that make a true impact – our kids depend on it!
This new Center will help us prioritize health and safety needs to ensure all children in our region thrive. The Center will focus on education and outreach, child health policy and research. In addition, this Center will create aligned programs that will allow us to make our region one of the healthiest places to grow up by coordinating internal, regional, state and national organizations and resources to provide specific programs designed to prevent illness, injury and other harm, as well as improve the health of children. As an advocate for children's health we need to be laser focused on children's health – not only within the walls of the hospital – but also where they live and play.
Dayton Children's has been doing work in the community for many years through our Kohl's A Minute for Kids campaign, our Safe Kids Greater Dayton coalition, and many other outreach offerings. The new Center will give us the opportunity to leverage the work already being done for an even great impact. I hope you will join us on this journey!
Jessica Saunders will serve as the executive director for the Center for Child Health and Wellness. Learn more on our website.